Adriana Live, a five-member band, provides the sole income for Adriana Arias, 32, of El Campo.
Recently, all of her gigs, including Maggie Mae's in Austin on St. Patrick's Day and an upcoming performance at the Barn in Mission Valley, among others, have been canceled because of COVID-19.
While she has a little money saved up to help cover the cancellations, she and her boyfriend, Tony Mendoza, the drummer in the band, live paycheck to paycheck. She is fortunate to own land on which they live, so rent is not an issue. However, depending on how long the cancellations continue, she worries about keeping the water and electricity turned on and providing an income for her band members.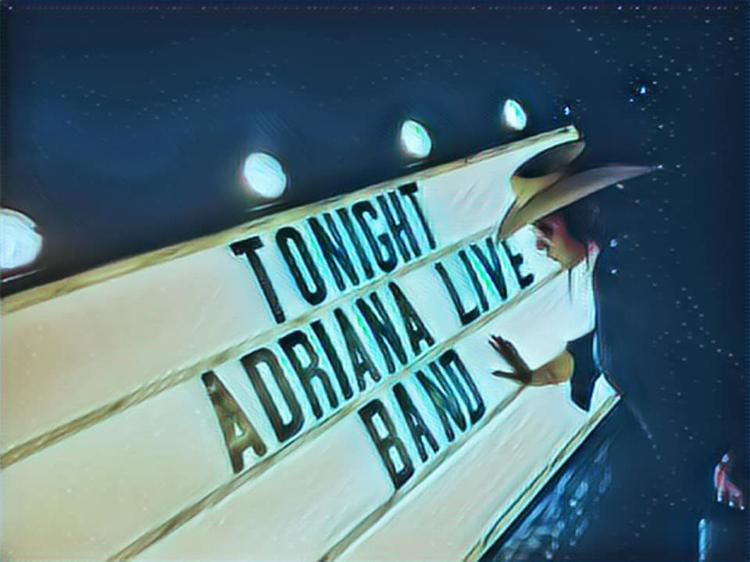 "It's changing our way of life because we were used to making money every single weekend, and now we don't have any shows," Arias said. "I set up a Go Fund me account because the other guys are asking about being paid."
One of the band members bought a Ford truck just before the coronavirus outbreak and counted on making his payments with the money he earned as a musician, she said.
"We are all optimistic like everyone else. We hope it gets back to normal living right now. We are praying it gets back to normal so we can get back to a certain way of life – that the bars open again and musicians are hired again," Arias said.
Adriana Live plays original country music mixed with crowd-pleasing party hits, and the band plans to live stream a concert on Facebook this weekend.
Jerry James, a Victoria musician, retired from the city of Victoria where he worked for 20 years. His gigs serve as supplemental income.
"I love what I'm doing, but it's a business, too, and I'm out of work right now," he said. "Some of us are using the time for practice, and others are using another method of getting music out there with videos on YouTube and Facebook."
All of James' performances were canceled until April.
"We'll see how it goes at that point. We may be off for a long time depending on how the virus develops and what happens with it. It's a reality we have to deal with right now," James said. "The entertainment industry is around people getting together and having fun, and that's just not something socially responsible right now. I understand that need to be part of the process of finding alternative means of entertaining folks and staying in touch with them through cyberspace and not through folks getting together."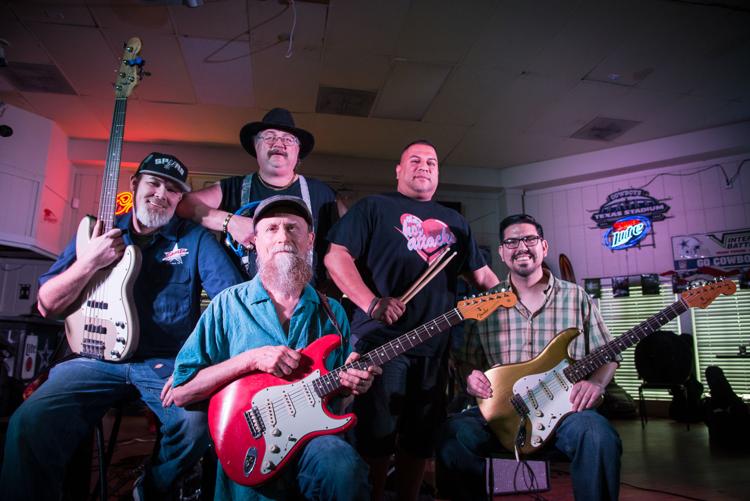 The Hot Attacks will play a relief concert on YouTube, Facebook and their website at 7 p.m. Friday to help offset lost revenue from canceled performances, as well as entertain the community. A PayPal link will be available for those who enjoy their music.
"Some of us depend on the extra income with our day jobs to make the bills," said Steve Solis, 38, the group's guitarist. "We understand there are a lot of people out of work and things are real tight right now ... so we want to entertain people stuck at home not having anything to do on a Friday night ... to get everyone's mind off COVID-19."
Neal Tolbert, of Cuero, is a teacher and coach with Goliad ISD who plays folk-rock on the weekends. While he is not financially dependent on his musical career, he knows musicians such as Buddy Vargas who are. Vargas is from the Texas Hill Country but plays at the PumpHouse, Tokyo Grill and other local venues often.
Tolbert organized a virtual set with six musicians who shared each other's concert videos on their respective social media feeds. Some of them set up Venmo accounts to accept virtual tips.
"Oftentimes, we play the same nights at different places and sometimes it's a competitive market, but we still look out for one another in this industry for the love of music," Tolbert said. "So many have lost the ability to play at these venues, and not only that, the thought of these small businesses – mom-and-pop restaurants – having to be innovative in order to survive through this time is heart-wrenching."
Trey Gonzalez, of San Antonio, echoed the concerns for all musicians who rely solely on income from performances. Gonzalez was scheduled to play at Aero Crafters but the concert was postponed to a later date.
"I'm disheartened. I was really excited (about playing in Victoria), but we want to make sure everyone is safe," Gonzalez said. "God willing, we'll be back to normal soon, and I will be rolling through Victoria. The show will still be great. This is a time to refine ourselves as bands and look forward to the day when things are back to normal."