In a time when keeping your distancing can save lives, one beloved Victoria public figure has rediscovered the importance of connecting people.
After years of offering smiles, handshakes and hugs to anyone and everyone at a mind-boggling number of festivals, ceremonies, sporting events, concerts and fundraisers, everything changed for Gary Moses, 70, when the new coronavirus came to Texas.
For Moses, whose life has been dedicated to connecting his community, adapting to the new normal has been hard – but not impossible.
"I had to learn quick," said Moses, known as "Brother Gary" to most. "And I learned quick."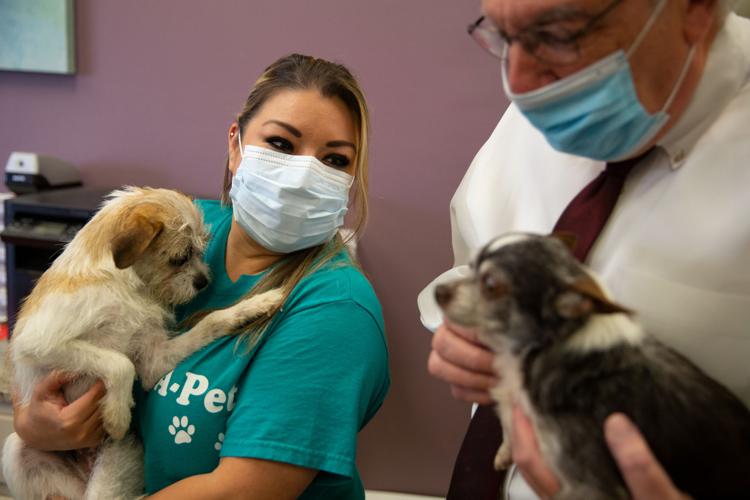 As a Victoria native who spent decades as a teacher in the city, Moses is recognized everywhere he goes.
"Anybody who has been in town for any number of years knows him," said Will Martin, commander of American Legion Post No. 166. "We love our Brother Gary."
"One thing I've noticed about him is he may not know you very well or at all, but he always remembers your name," said Trish Hastings, executive director of Christ's Kitchen.
Victoria Advocate readers have year after year voted Moses the community's best celebrity and volunteer.
And he has combined that celebrity status with an innate kindness to promote local nonprofits and causes.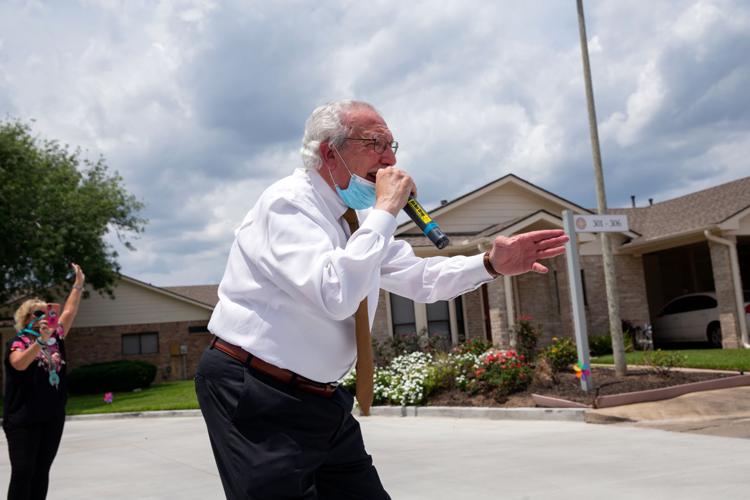 "I just want to be a positive voice for others," Moses said.
Supporting those nonprofit groups is important work, he said.
"They serve those that may not be able to take care of themselves or need help in particular instances," he said. Nonprofits "are there for them when that need arises."
Despite the COVID-19 pandemic, Moses has continued that work with a few adjustments.
These days, he makes sure to wear a face covering and keep his distance. He has also, for the time being, abandoned hugs and handshakes altogether, opting instead for bows, salutes and waves.
Moses also has begun communicating through the teleconferencing platform Zoom, which he admits he is still getting the hang of.
On one particular Zoom broadcast, Moses navigated the app just in time with the help of a kind stranger he, in desperation, flagged down for help.
"I said the Lord put you there for me," Moses said, chuckling.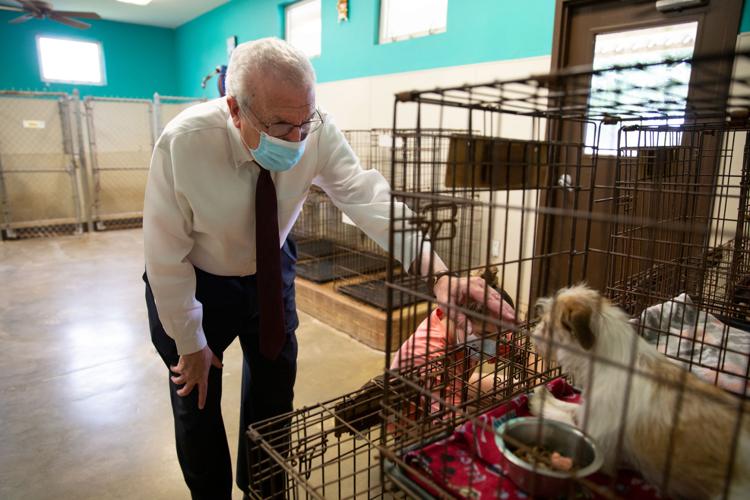 While COVID-19 has resulted in the cancellation of many of Victoria's most popular events, Moses said he and others in the community have found alternative ways of celebrating not only causes but also one another.
In the past months, drive-by parades have become an effective and safe way for community members to support one another.
Many of those parade organizers have asked Moses to emcee and judge their parades, just as he has at events before the new coronavirus.
Nursery Volunteer Fire Department officials asked him to participate in a parade they led through their community that lasted for hours.
All along the way, ecstatic residents poured out of their homes to wave, cheer and connect with one another from a distance.
A Victoria teen whose quinceanera was canceled because of the disease found new life through a similar parade in which Moses participated.
Although her party was canceled, she was moved to tears by the showing of support from loved ones who drove by to wish her well.
Parades by retirement homes and communities have proven essential in maintaining the spirits of isolated residents who have for months been without any visitors.
"If you can't visit anybody, and you don't see but a certain few and you miss your family, that's heartbreaking," Moses said. "That's why I am open and willing and can't wait to be asked to help these people."