Rachel Bush, a Trinity Episcopal School third-grade teacher, blew kisses at each one of her students as they picked up their school work for the foreseeable future.
"Air hug," she would shout into the car window. She held her arms out and squeezed the air. The little arms mimicked Bush inside the car window.
"I miss you, and I love you," Bush said as she handed the students their take-home work. The students beamed and told her they missed her, too.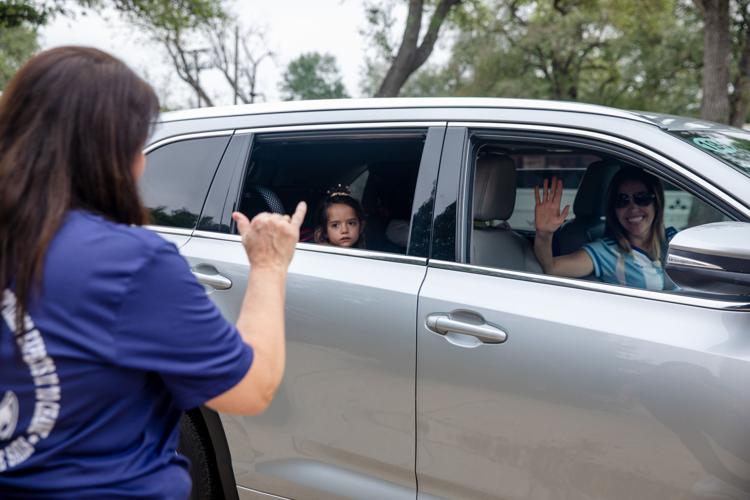 Trinity students returned to campus after an extended spring break, but they weren't allowed outside of vehicles. They grabbed packets of school work to aid their distance learning as schools across the country close to avoid COVID-19 spread.
"It's hard not seeing them every day," Bush said. "My heart breaks not knowing when we will see them again."
Bush and the rest of the Trinity staff didn't get an extended spring break like their students. Instead, they were hard at work moving their face-to-face classes online.
(tncms-inline)1243311515601637376[0](/tncms-inline)
Bush said her classes, like most other Trinity classes, will use Google Classroom to navigate distance learning. It helps that every student on campus has a Google Chromebook, and they have been using Google Classroom for the majority of the school year.
"Each student having a ChromeBook is a plus," Bush said.
The curriculum for the distance learning has already been created. Bush, who teaches language arts and social studies, will use the Google resources along with Zoom to host real-time virtual classes.
Zoom, a video communication company, will allow Bush to read books to her students and have them follow along in real time. She also created questions and summaries for the students to complete after their virtual class wraps up.
For students who can't sign in at the same time, Bush plans to record the Zoom meets, so they can watch when they can, she said.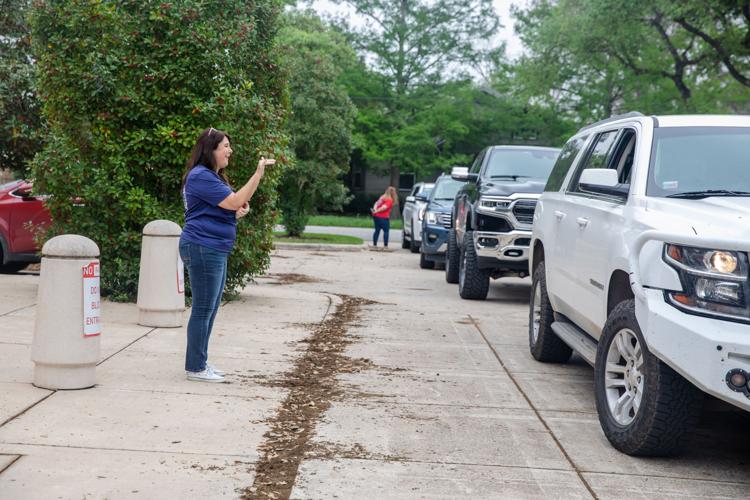 "We believe in grace over grades," she said. "We know that in Victoria the internet is not very high speed, so we are giving them grace."
As for the social studies curriculum, Bush will have her students complete virtual tours of the White House and they will study a specific branch of government and virtually tour its facilities.
"The hardest thing for me will be to home-school my 4 year old while teaching," Bush said.
Kristy Nelson, Head of School, said she is proud of the work her staff has done to make the transition online for their students.
"We actually began our preparation way back in February," Nelson said. "We've been preparing for the worst and hoping for the best."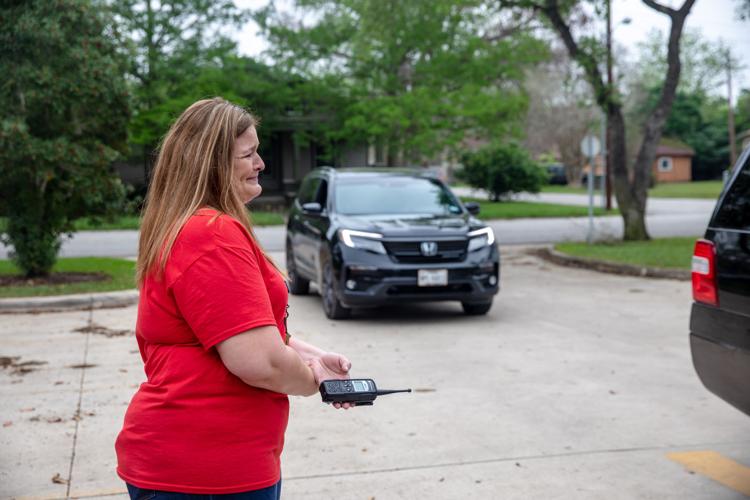 To help ease the transition for parents, teachers will host a "meet the teacher" Zoom meeting. This will give parents a chance to learn the software and ask teachers questions about distance learning, Nelson said.
She said even with moving to online learning, the requirements to advance in grade level will not change; they will just be modified to reflect the online curriculum.
Trinity is much smaller than local public schools, so they operate with fewer financial resources, Nelson said.
"We are certainly smaller, which allows us to be a little more nimble with online learning," she said. "We are very used to working outside of the box because of it and that is serving us well at this time."
At Wednesday's schoolwork pickup, teachers and administrators stayed 6 feet apart from one another, but they tried to keep the mood light with music and chatter.
"Teachers miss their kids," Nelson said. "They want to see them every day. This is not some sort of vacation."
As students pulled up, parents gave their child's name and grade, so a teacher can pick up his or her assigned packet of work. The names were said over a radio and as teachers heard their student's name they rushed out to see them.
Bush, among several teachers, smiled and waved big at each of her students. She always asked how they were doing and assured them they are loved.
In between interactions they pumped a palm full of hand sanitizer into their hands before the next car arrived.
"It's really sad," Bush said. "I miss them."
Bush waved as the cars drove away and shouted before their windows were rolled up.
"I'll see you soon," she promised. She just didn't know when soon would be.