Victoria's top officials hope to begin reopening the community in May, the county judge and the city's mayor said Wednesday.
"I am still looking at the end of this month, May 1, as a key date to get things back up and running," County Judge Ben Zeller said at a news conference Wednesday.
Their ability to do so will be significantly guided by what Gov. Greg Abbott decides to do statewide.
After more than a month of varying degrees of lockdown throughout the country, communities are getting anxious to reopen, resume normal life and try to get the millions of people who have lost their jobs back to work. Among the businesses that have closed in response to the pandemic is the Victoria branch of Gold's Gym, which announced Wednesday evening that it would close permanently. The Victoria location is one of 30 company-owned locations closing throughout the U.S., according to a Facebook post from the local branch.
States throughout the U.S. are grappling with the difficult questions of what parts of normal life can resume and how to do so safely while the world waits for a vaccine for COVID-19.
Public health experts have cautioned that in the weeks and months to come, life as Americans knew it is unlikely to resume fully. Without a vaccine or acquired immunity, the basic challenges of the new coronavirus, which has proven to be a highly infectious respiratory disease that can cause serious complications, haven't changed.
There were no new COVID-19 cases confirmed in the county Wednesday. Of the 89 county residents who have tested positive for the disease, 41 have made full recoveries, according to the county's data.
Zeller said that since the 23 days since COVID-19 first surfaced in the county, the outbreak locally had not been "severe." County health officials have classified Victoria as experiencing moderate spread of the virus. A Texas Tribune analysis shows Victoria's per capita count of one positive case per 1,000 residents to be among the highest infection rates in the state.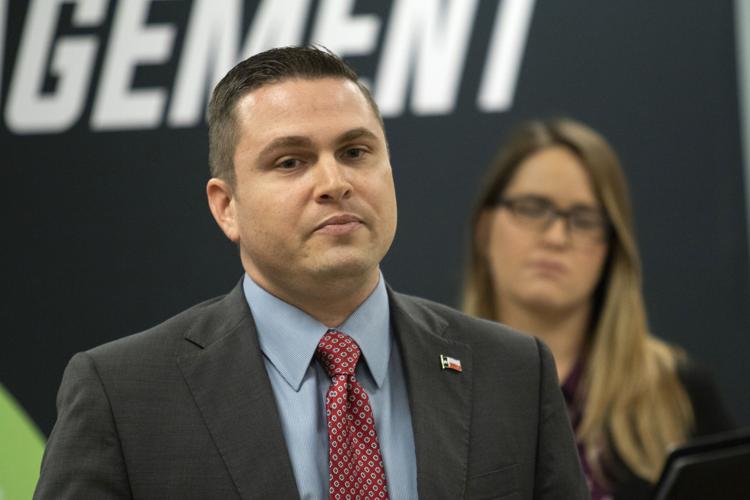 "As of this moment, the data bears out that in Victoria County, you're more likely to die from a car wreck driving down Navarro than from COVID-19," Zeller said Wednesday. "You're more likely to die from just about anything than from COVID-19."
Abbott is expected to explain his plans for the state Friday, after which Zeller and McCoy said they could detail their own plans on a local level.
"It will be really impactful what the governor does, or does not do, in terms of applying things statewide," Zeller said. "We'll see on Friday."
Stay-at-home orders for the city and county are in effect until April 30.
As Texas and other states begin discussing next steps, public health experts have warned that the country's strategy to keep COVID-19 at bay will have to be continually readjusted and re-evaluated.
Michael Osterholm, an infectious disease epidemiologist at the University of Minnesota, has said that Americans should not be focusing on the next two weeks, but rather the next two years.
"I think it would be terribly unfortunate if we spent time over the next several weeks only focusing on how we're going to get back to normalcy because we've still got a long ways to go, and only by considering that, can we better prepare to meet that challenge," Osterholm said on a podcast produced by the Center for Infectious Disease Research and Policy, which he directs.
Dr. Anthony Fauci, the director of the National Institute of Allergy and Infectious Disease, said completely opening the country up May 1 is "a bit overly optimistic."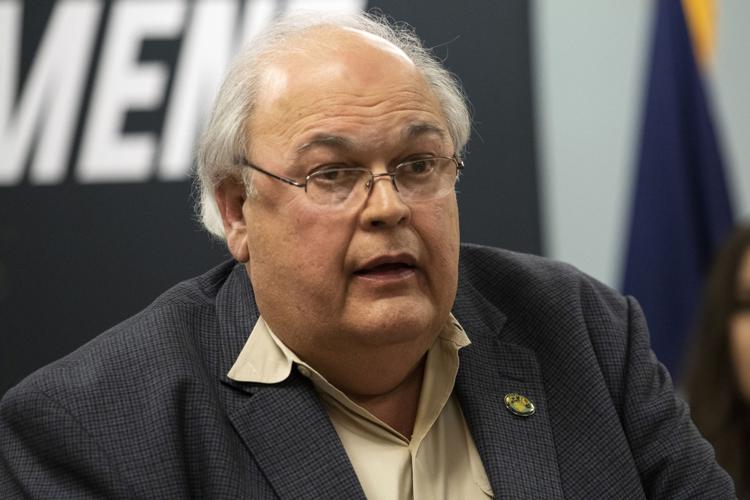 Zeller and Victoria Mayor Rawley McCoy said Wednesday that they expect to evaluate their plans for Victoria based on Abbott's decisions and local data that may indicate the future course of the disease in the county.
Public health officials say any reopening of the economy also would need to be accompanied by a widespread availability of testing and contact tracing, so that the inevitable reemergence of COVID-19 could be quickly contained before causing another widespread outbreak. The country's capacity for such testing is still unclear.
McCoy said part of the reason behind Victoria County's high per capita rate of confirmed COVID-19 infections was because of a higher rate of testing. At least 1,050 people in Victoria County had been tested for the new disease as of Wednesday, McCoy said. That means more people in Victoria County have been tested per capita than compared to the state's average and to most other counties, he said.
Texas, however, lags far behind almost every other state when it comes to testing adjusted for total population, according to recent analyses from the Houston Chronicle and the COVID Tracking Project.