Some Victoria residents are facing the pandemic with masks amid difficulty keeping up with seemingly constant changes to government policies, virus research and the case count.
As city orders now require more from businesses and Texas' case count continues to break records, a few Victoria residents shared why they wear a mask in public spaces and which public situations they believe differ in needing a mask.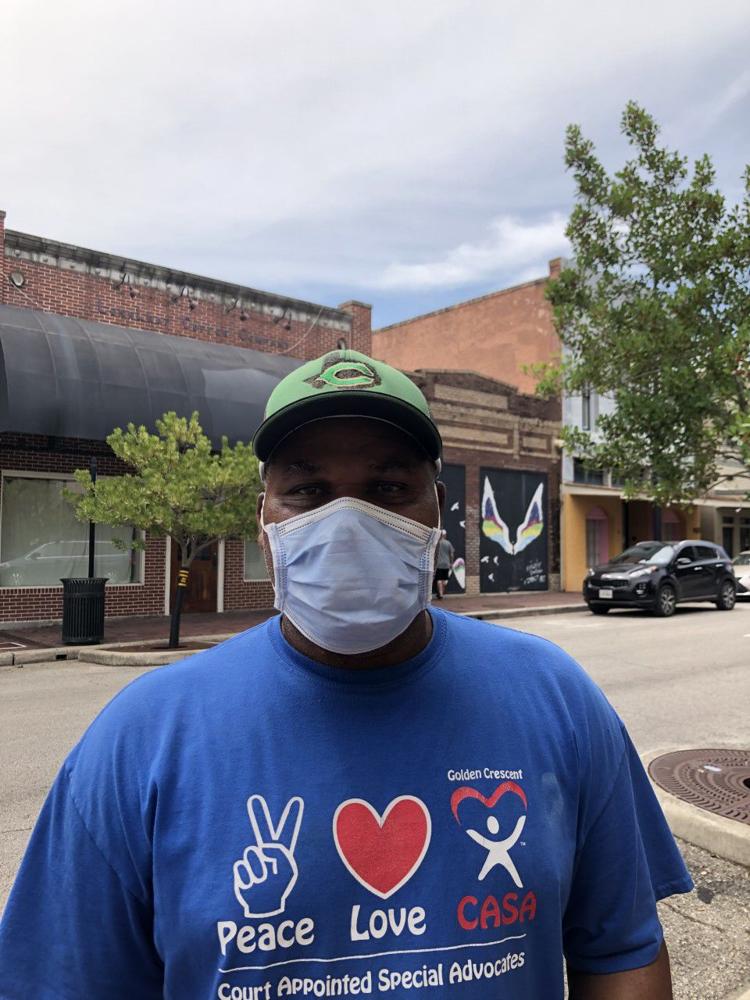 Don Stafford drove past Magnolia Beach in Calhoun County to see how packed the public beach was and how prevalent masks were.
After seeing what he considered very few people wearing masks in the public space, Stafford said he is taking the situation "more seriously than before."
"I'm not keeping up much," Stafford said about the news and coronavirus case count increases. "But I do it for my safety and other's."
The public places where someone wears a mask are also a variable for individuals during the pandemic like Kevin Alstrom.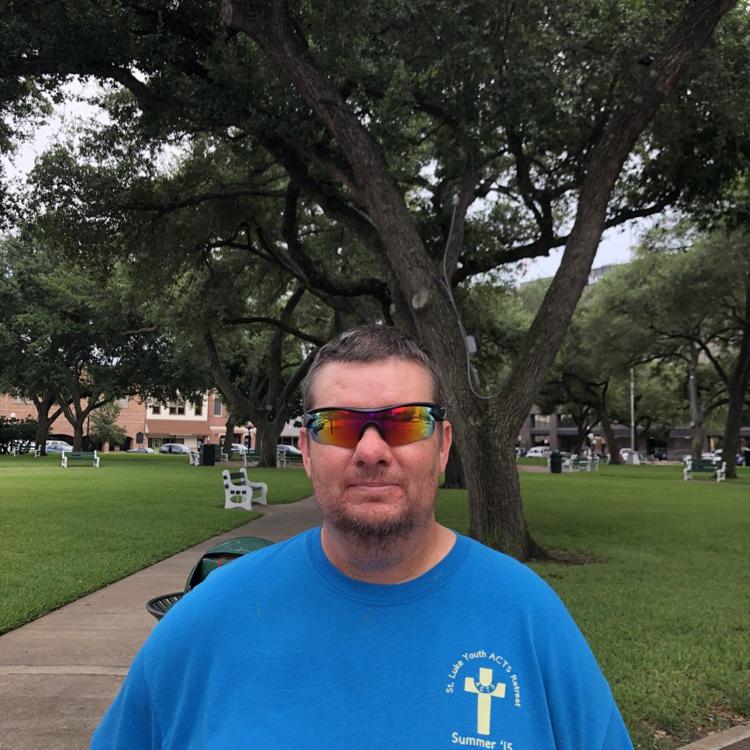 AT&T, Alstrom's employer, has required him to wear a mask while on the job.
He understands the reasons for wearing a mask and said it is part of the new normal.
"We all need to do our part," Alstrom said.
Outdoor workouts are one example of a place Alstrom feels comfortable not wearing a mask. He keeps a distance from others while exercising and said he exercises better.
Wearing a mask while conducting business is also important and helps keep customers comfortable for restaurants like Rosebud Records, Grill and Theater at 102 S. Main St.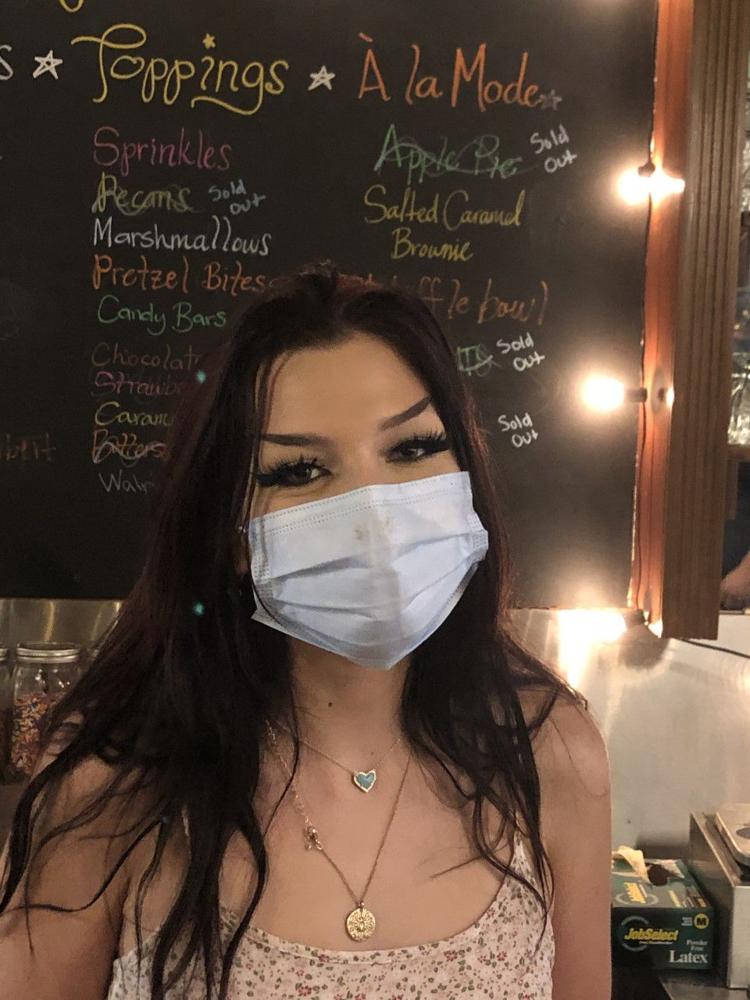 "It's not that big of an adjustment, we wear (a mask) while serving, around food and in the kitchen," said waitress and cook Hailey Turner. "Everybody has been very chill."
Lowe's Home Improvement helped Rosebud keep its customers at ease and assist those who don't wish to wear a mask, despite recent requirements to do so, thanks to a recent donation they made of over 100 masks to the restaurant.
"We're just trying to protect people," Turner said.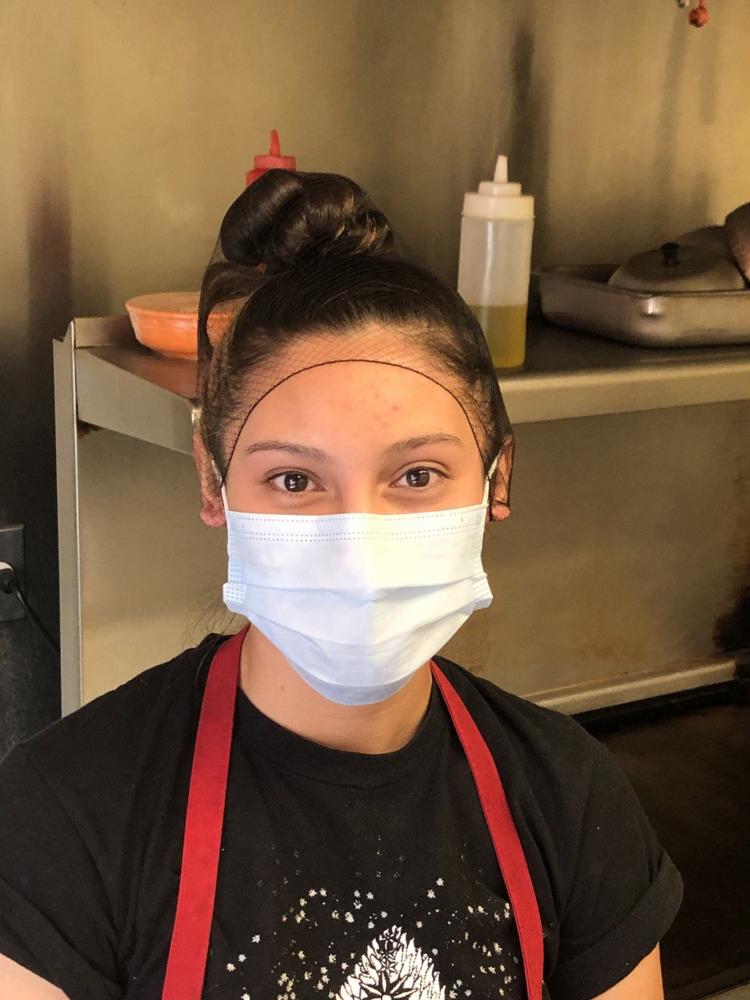 Rosebud manager Kati Thomas and other staff members have served patrons without masks before, but now there are more safety amenities and information for folks who want a bit to eat at the downtown restaurant.
Thomas said they now have hand sanitizer and even post their health department information in the window for customers.
Nationwide, a Pew Research Center poll reported about two-thirds of U.S. adults wear a mask most or all of the time as of Tuesday.
Specific to counties with higher death rates related to COVID-19, the poll's respondents were more likely to wear a mask.
Additionally, the ability to not wear one is important for many.
"Some people just don't like being told what to do. Some people say 'government is not going to tell me what to do,'" said professor emeritus of psychology and cognitive sciences at Rice University Dave Schneider.
"A fair number of people don't realize what this is all about" Schneider said. "There are a fair number of people who just don't know anyone" who has tested positive.
The psychology behind individuals wearing or not wearing masks is further challenged as Texas sees back-to-back record setting new cases both about 5,500; Victoria County is also seeing more cases at a quicker rate as record-breaking single-day increases have occurred multiple times in late June.