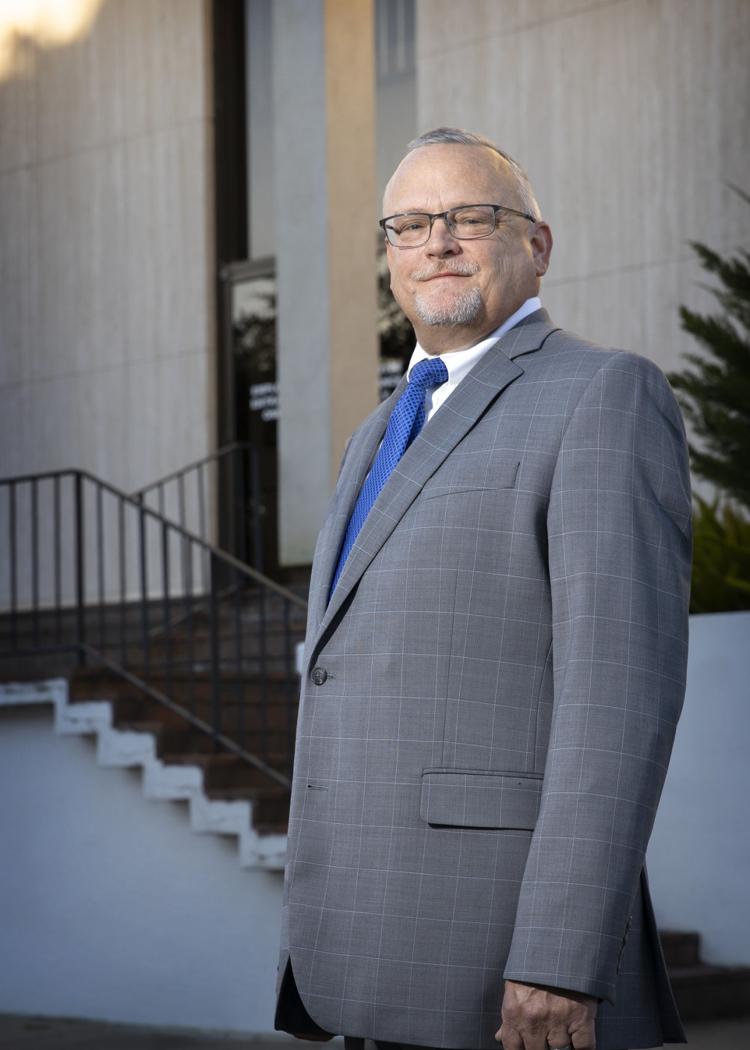 When Victoria's assistant city manager started his first job with the city at age 23, he thought he'd work as a planner for a few years and then move on.
But, more than 30 years later, John Kaminski is just now saying goodbye to his work with the city of Victoria.
"I thought I would be here for a few years to get experience, and then I'd head on my way," he said this week. "But almost 32 years later, it's clear the community grew on me, and it really became home."
Kaminski, 55, is officially retiring from the city on Jan. 31. His last day in the office is Friday. And Jan. 20 will mark 32 years of work with the city.
"It's been a great journey, and it's bittersweet moving on to the next job," he said.
Kaminski began his career with the city of Victoria in 1988 as an entry-level planner. He held various positions in the planning department until he was promoted to director of planning in 1997.
He became the director of development services in 2008, merging the planning department with the city's building inspections and code enforcement divisions. Kaminski was promoted to assistant city manager in 2012, which is the position he's held since.
Among his greatest accomplishments, Kaminski said he is proud of overseeing the development of the city's first comprehensive plan, as well as managing the creation of the city's development services department by merging planning with inspections and code enforcement.
Kaminski said after merging departments, he made it a priority to change the perception of planning held by both residents and outsiders.
"It was always my philosophy of process that we should treat people like customers and provide customer service like any other business would, rather than put up roadblocks to understanding," he said. "We've worked hard to get planning to the point we are able to really streamline the process and make it not painful for people wanting to come to Victoria."
Further, he said he's proud to have led the team responsible for developing the city's "state-of-the-art" geographic information system.
Numerous city employees, residents and Kaminski's family and friends gathered Monday afternoon to celebrate Kaminski at a retirement party, where he was presented with a plaque on behalf of the city, reading "always the professional with a vision for the future."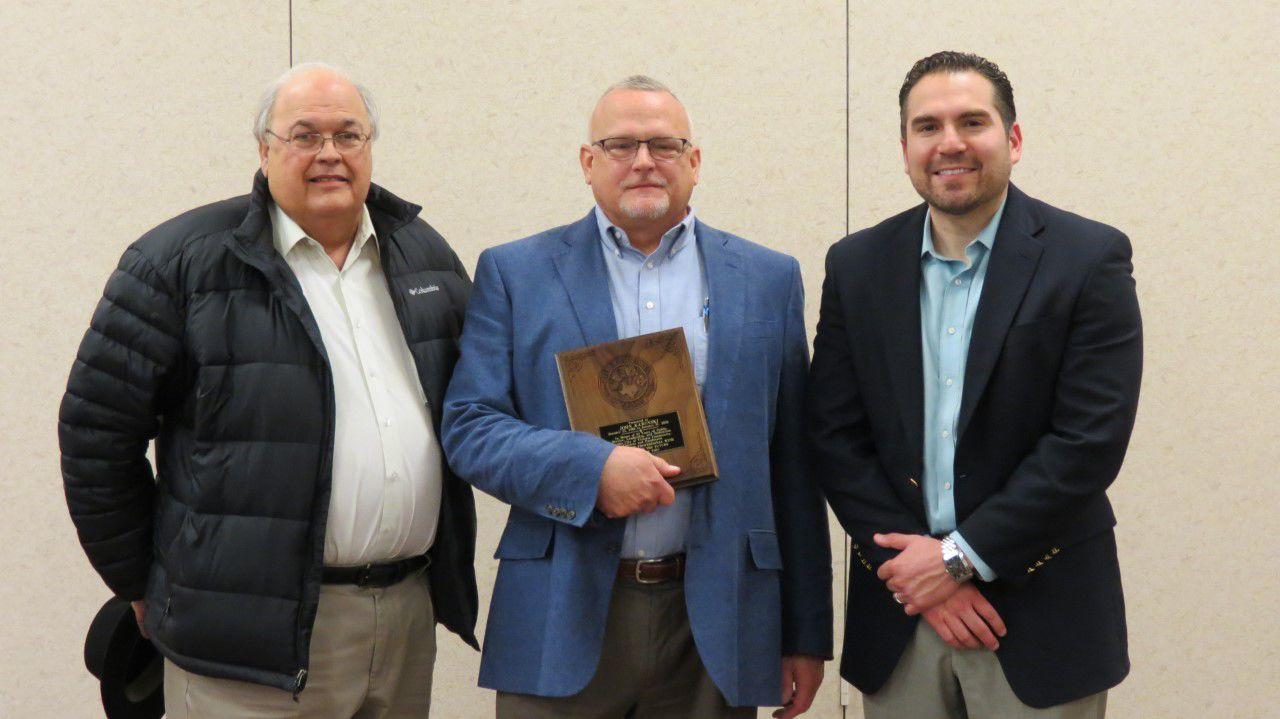 Adrian Cañas, the city's GIS manager, thanked Kaminski at the party for hiring him as the GIS coordinator years ago. He said he wouldn't have had the opportunity to begin working for the city if Kaminski hadn't believed in him.
"He's always been there for me, and I appreciate you, John," he said.
Among the challenges Kaminski and the city faced throughout the past three decades, he said they mainly revolve around natural disasters. He said his biggest challenge came after Hurricane Harvey struck the region and he was one of the main city leaders dealing with the aftermath and recovery process.
"It's been a challenging number of years since Harvey, but it's been an opportunity for me to learn a lot about disaster recovery and get involved in something I could've never imagined," he said.
Tuesday marked Kaminski's last Victoria City Council meeting. He received a standing ovation at the meeting after Mayor Rawley McCoy commended him for his years of service.
"You've been here a long time, 32 years, and I'm glad and proud to say that I've known you all those 32 years, and worked with you on many projects," McCoy said. "And I can tell folks that this is a very unique individual."
Going forward, City Manager Jesús Garza has planned to bring on two assistant city managers to the city's staff. The idea is to have one assistant city manager with an economic development background to focus on retail recruitment and other economic development matters. The other assistant city manager will have duties that Kaminski carried, such as overseeing the public works, environmental services and planning and development departments. The hiring process for both positions is underway.
"I think it's a great opportunity to refocus the city's efforts and organization," Kaminski said of the plan. "Having two assistant city managers is a great opportunity for the city and will surely be an asset to the community."
Though Garza only worked with Kaminski directly for about six months – he began his job as city manager in May – he said at Kaminski's retirement party that the two have known each other for a few years. Garza said when he was the city manager in Kingsville he crossed paths with Kaminski because both attended events with the Texas City Management Association.
"And it was very obvious that he was well-respected in the profession, well-respected in the region and obviously here in our own organization as well," he said.
As far as personal plans, Kaminski he said he will enjoy a short break and then begin working in the private sector with GrantWorks. He said he is glad to stay in the region as he begins his new career.
At his retirement party, Kaminski said although it was hard to end his years with the city, he is excited for what is ahead and knows that it is the right time.
"But what's hard is leaving the team," he said. "It's hard leaving a family, my second family away from home, that has seen me through this crazy career that we call public service, that we're all called to."