Gubernatorial race
'We are going to win this election': Beto O'Rourke rallies in Victoria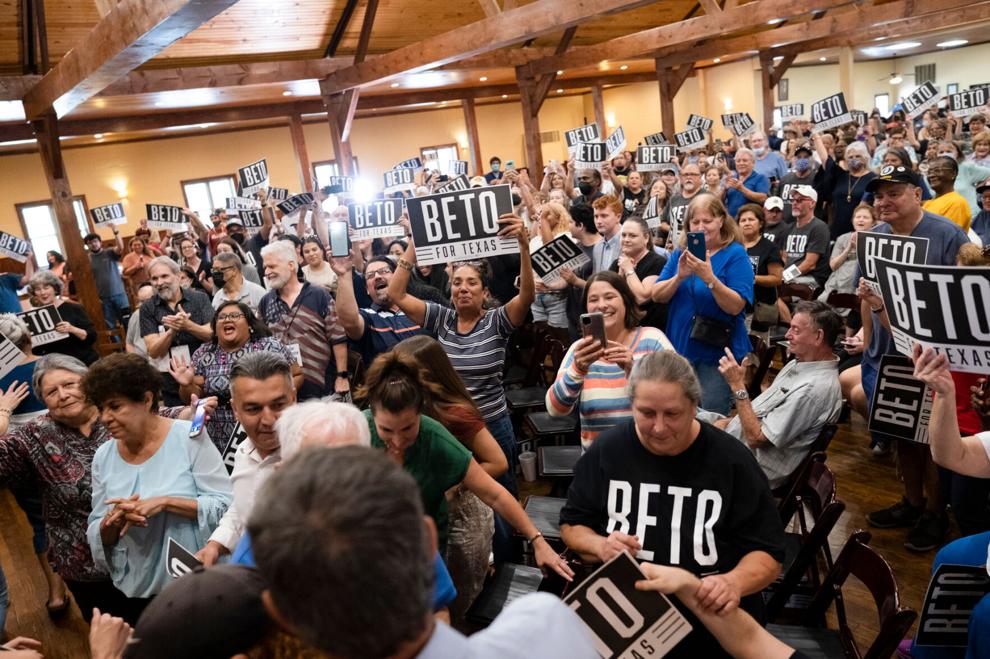 Beto O'Rourke answered questions from Victoria residents during a town hall campaign event Thursday night, outlining his positions on school funding, gun rights, health care and voting rights.
The gubernatorial candidate spoke to supporters on Thursday evening at Club Westerner during a stop in his "A Drive for Texas" tour of the state.
The event got started with a list of his gubernatorial campaign's topline priorities: Expanding Medicaid, giving teachers across the state a raise and fixing the state's power grid.
He also took aim at his Republican opponent, Gov. Greg Abbott.
Beto O'Rourke pointed to a narrowing gap in the race's polls since the campaign started and argued that his campaign's focus on issues. which …
O'Rourke said Abbott was using social issues, like immigration from Mexico and the treatment of transgender children in schools, as a distraction from issues he sees as popular amongst everyone, like stopping gun violence and the power grid.
He was particularly aggressive about Abbott's response to the massacre of schoolchildren in Uvalde and the 2021 winter storm, which killed hundreds of people across the state.
"When you approach the governor, and I don't know that you'll be able to do it in a town hall like this, because I understand he doesn't come to Victoria to take your questions in the town hall like this, but since you were able to do that, and you're saying 'Mr. Governor, how is it that in February of last year more than 700 of our fellow Texans lost their lives when the temperature dropped, and in the energy capital of the world, the grid failed, and the person in the highest position of power could not keep the power he is supposed to serve' … we ask him that question, and he says 'look out, Mexicans at the border,'" O'Rourke said.
On the other side of environmental issues, after the rally he said the state not only needs to listen to farmers and ranchers about the issues they face during droughts, but that it also needs to take the threat of climate change more seriously by creating energy jobs that would "avert disaster."
He called voting rights issues one of the "most consequential for us as Americans," attacking the state legislature's requirement that mail-in ballots be requested using the same ID the voter used to register to vote.
After a woman in the audience asked what he would do to protect abortion rights in Texas, O'Rourke said banning abortion and closing women's health clinics has health effects beyond just abortion.
"Not only have we made it impossible for women to get an abortion, you are also closing down the one place that many people can go to get a cervical cancer screening," he said.
Also on the subject of health care, O'Rourke told the crowd he would change Texas's anti-union "right to work" status to a "right-to-organize" status, and said expanding Medicaid in the state would also help rural hospitals stay afloat as well as make health care more affordable.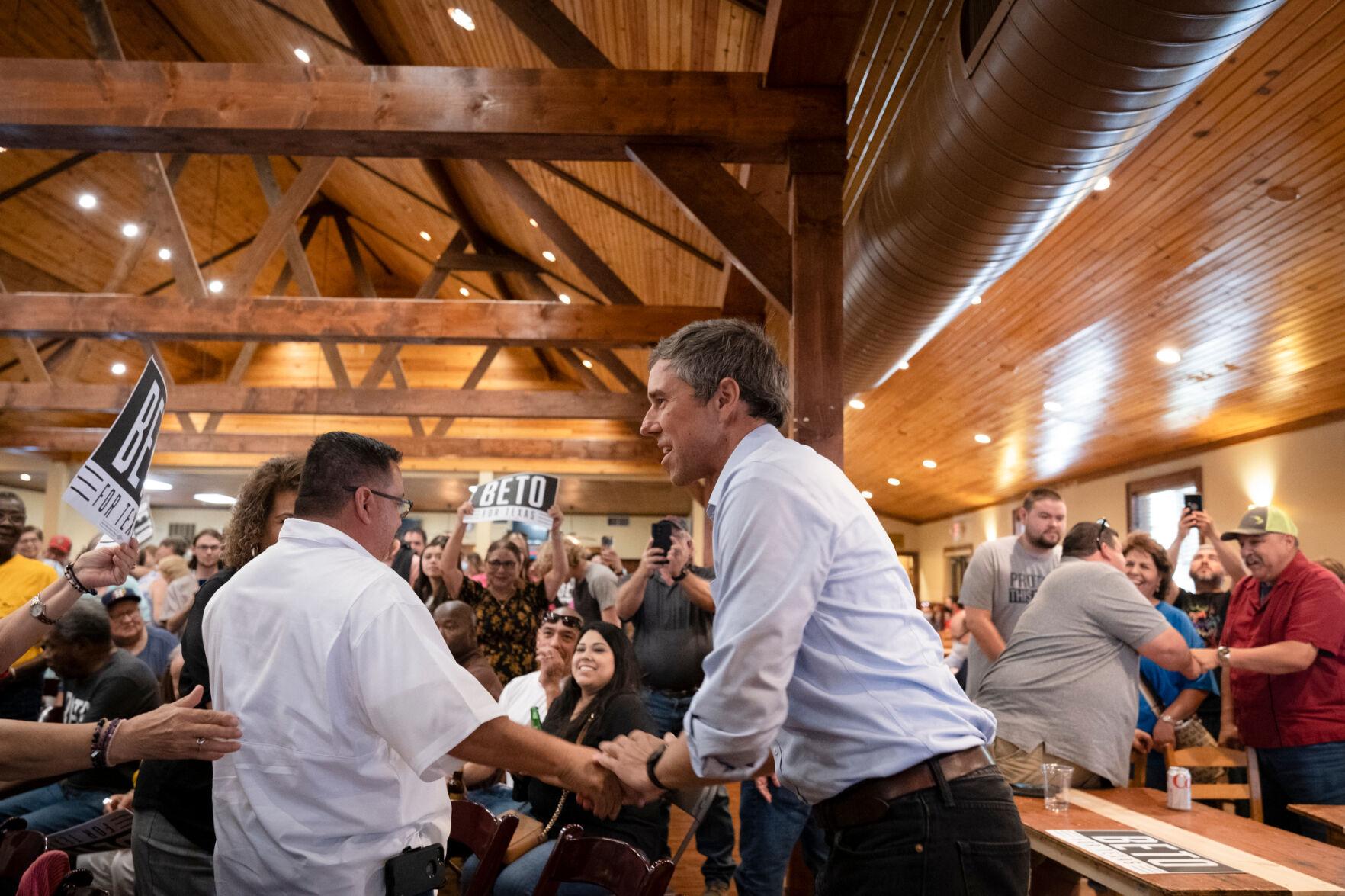 The debate over gun control was also one of O'Rourke's, and the audience's, biggest focuses during the event.
One audience member, who called himself "a little bit of a gun rights person," asked O'Rourke what he would do to "thread the needle" about gun rights.
"There is no right in our Constitution which is unlimited in scope," he said, speaking extensively about mass shootings in Texas and the need to find compromise about "common sense" gun control while keeping the rights provided in the Second Amendment.
While he said he understood reservations against red flag laws, he said there needed to be a way to intervene when it was clear that someone wanted to hurt themselves or others with a gun.
"Don't you wish, because I know the parents in Uvalde wish, that we had some way to intervene?" he asked the audience.
O'Rourke also told the crowd, to great applause, that if he was elected governor, he would push to end permitless firearm carry and require Texans to get a permit.
Education was another one of the night's big topics.
He gave some detail about his strategy to give additional funding to schools, particularly for raising teacher pay, saying he would expand the amount of state funding going to school districts instead of requiring localities to pay more in property taxes.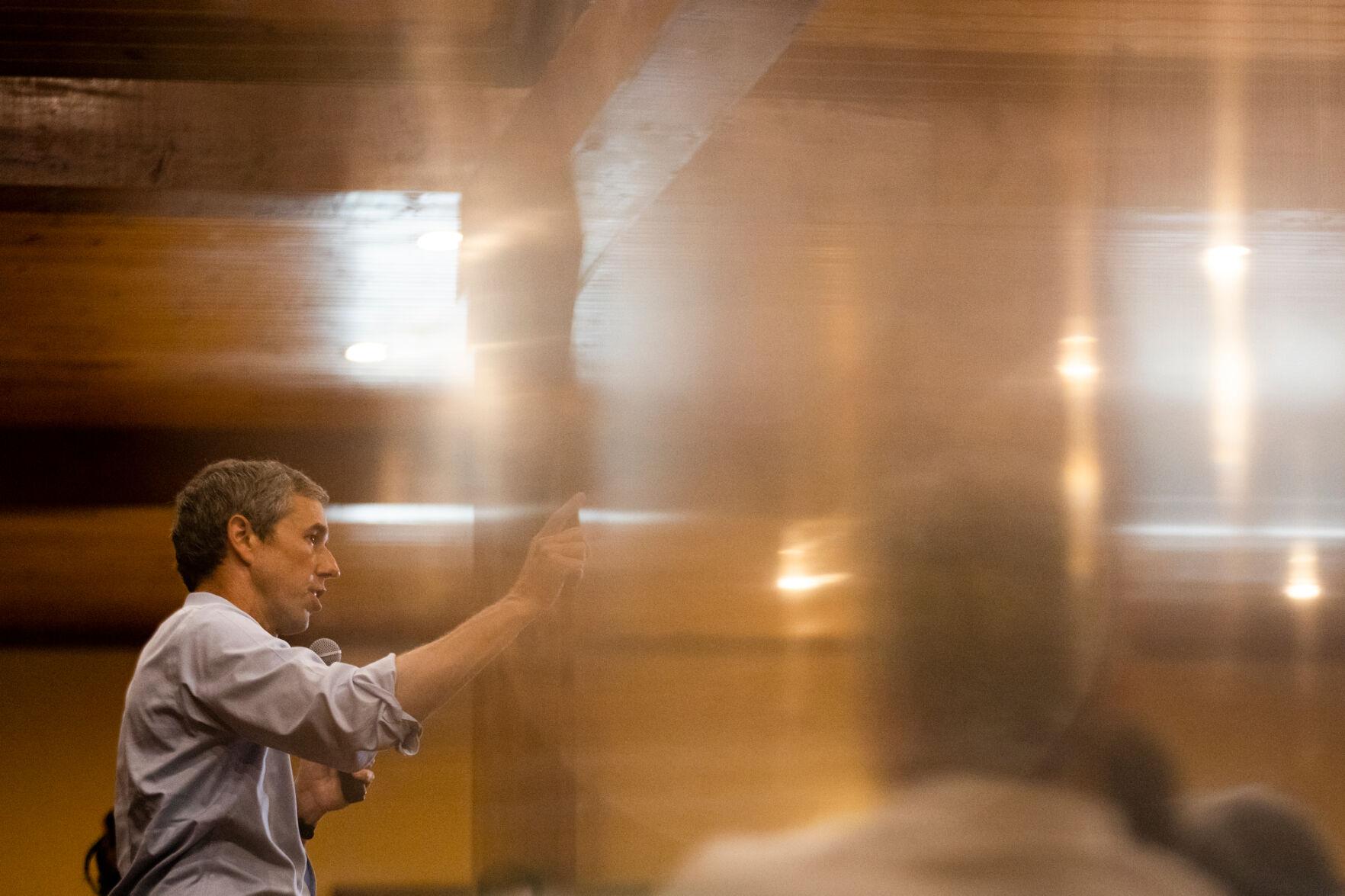 He said his aim would be to assure that Texas teachers' pay was meeting the national average teacher salary, and criticized Abbott for supporting school vouchers instead of public education.
One of the biggest cheers of the night came when O'Rourke declared his intention to end STAAR testing, the state's current standardized testing regimen and replace it with a more "diagnostic" assessment, and when he said he would appoint a classroom teacher as the Texas Education Agency's commissioner.
While he did not go into detail, O'Rourke also said he would work to protect transgender kids in Texas schools.
"Let's stand up for those kids and their rights," he said. "They find themselves under attack from the most powerful men in Texas."
Before the rally, Victoria County Democratic Party Chairman Woodrow Wilson Wagner II said he was optimistic about O'Rourke's chances in Victoria because of the interest he said he sees from Republican and independent residents.
Wagner said the county's ground game saw success in recent school board and bond elections, and that those efforts would help in a midterm election where turnout is important. He also pointed to O'Rourke's national recognition as an advantage.
This article was updated Aug. 5, 2022 to clarify O'Rourke wants to expand Medicaid.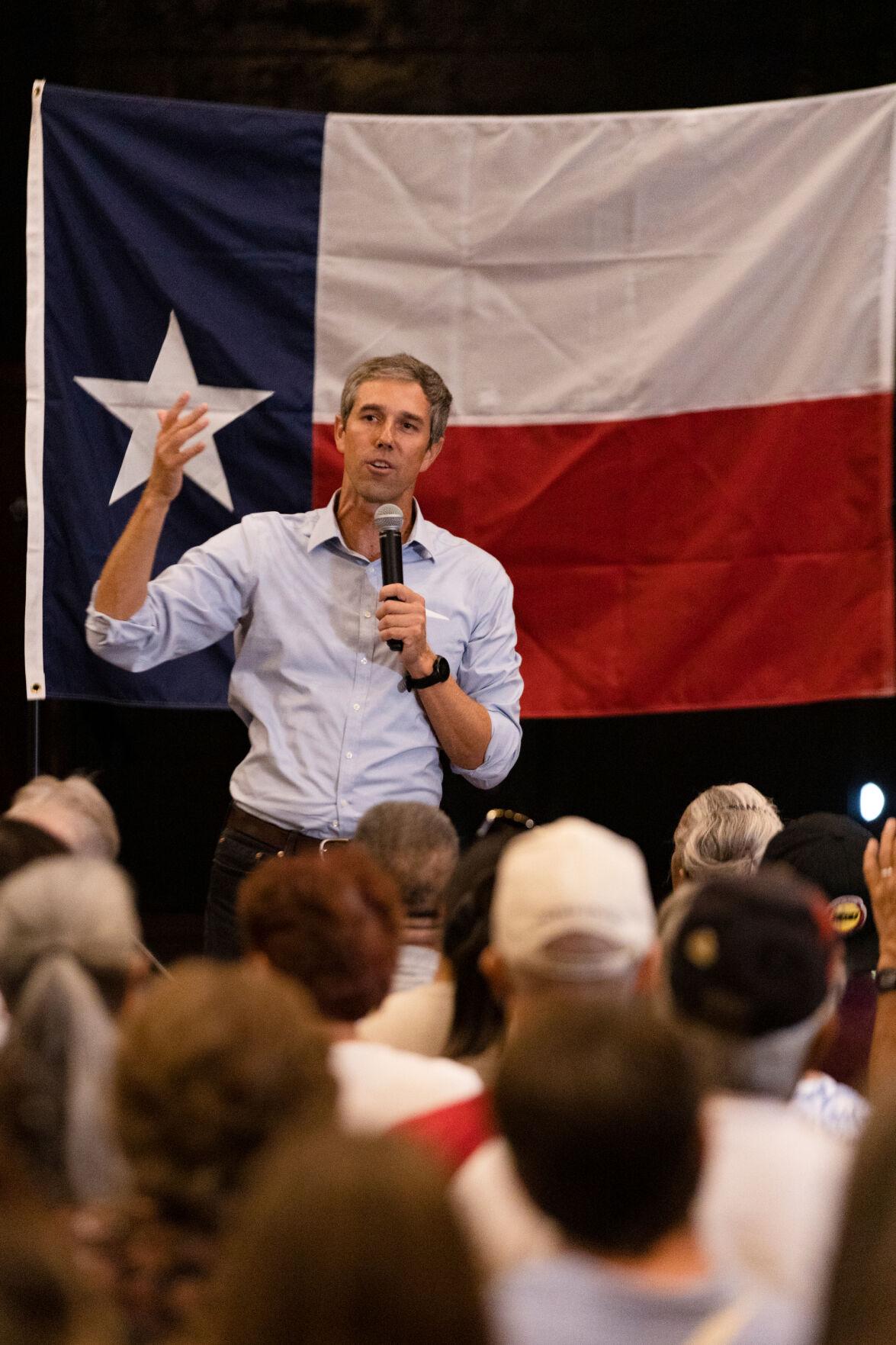 Ian Grenier covers K-12 and higher education for the Victoria Advocate. You can reach him at igrenier@vicad.com.