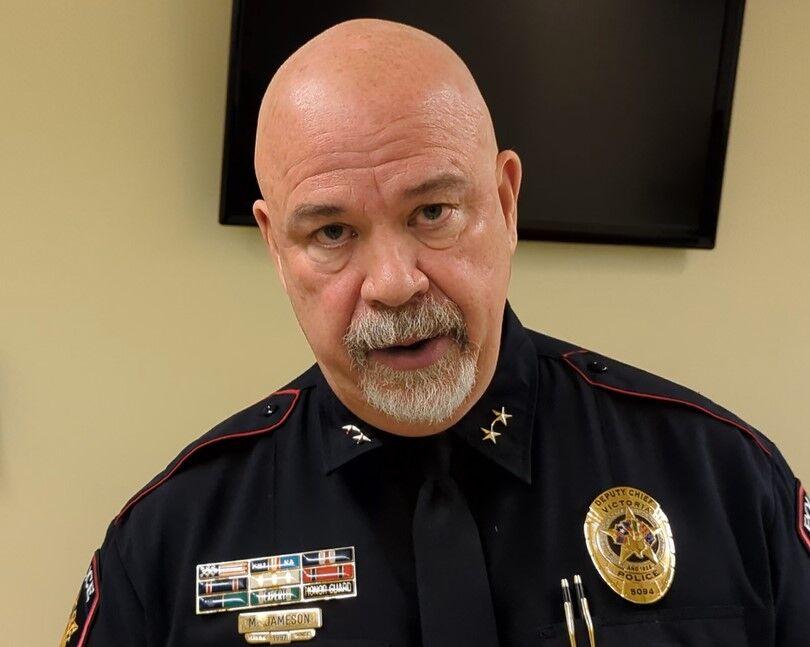 One man was shot dead and two other people injured early Sunday when gunfire rocked an apartment complex on North Navarro Street.
Interim Police Chief Mark Jameson said the shooting was outside The Grove Apartments, 4405 N. Navarro St., about 3:45 a.m.
The preliminary to this point has revealed that there were three subjects involved," he said in an interview. Two, a man and woman, were taken in private vehicles to a Victoria hospital and one man died of his injuries.
Julian Cruz, 39, died of his injuries. The two people injured were only identified as a man, 31, and a woman, 27. Jameson did not disclose how or whether the three knew each other. But he said
"I can't really get into a whole lot of the details," he said, "but it sounds like it was a group of people going to an afterparty, or something like that. And that's when the incident actually occurred."
He said police do not think the public is in danger and no arrests have been made. Jameson said detectives continue to investigate.
He said anyone with information about the shooting can anonymously call Victoria Crime Stoppers at 361-572-4200.