WHARTON — A fight between multiple students in Wharton High School's cafeteria on Wednesday left two students hospitalized after being stabbed and airlifted to Houston-area hospitals.
Both students were conscious and in stable condition Wednesday evening, according to Wharton school district Superintendent Michael J. O'Guin Sr.
One was airlifted straight from the high school, while another was taken by ambulance to a local hospital's helipad and then airlifted to another hospital from there, O'Guin said.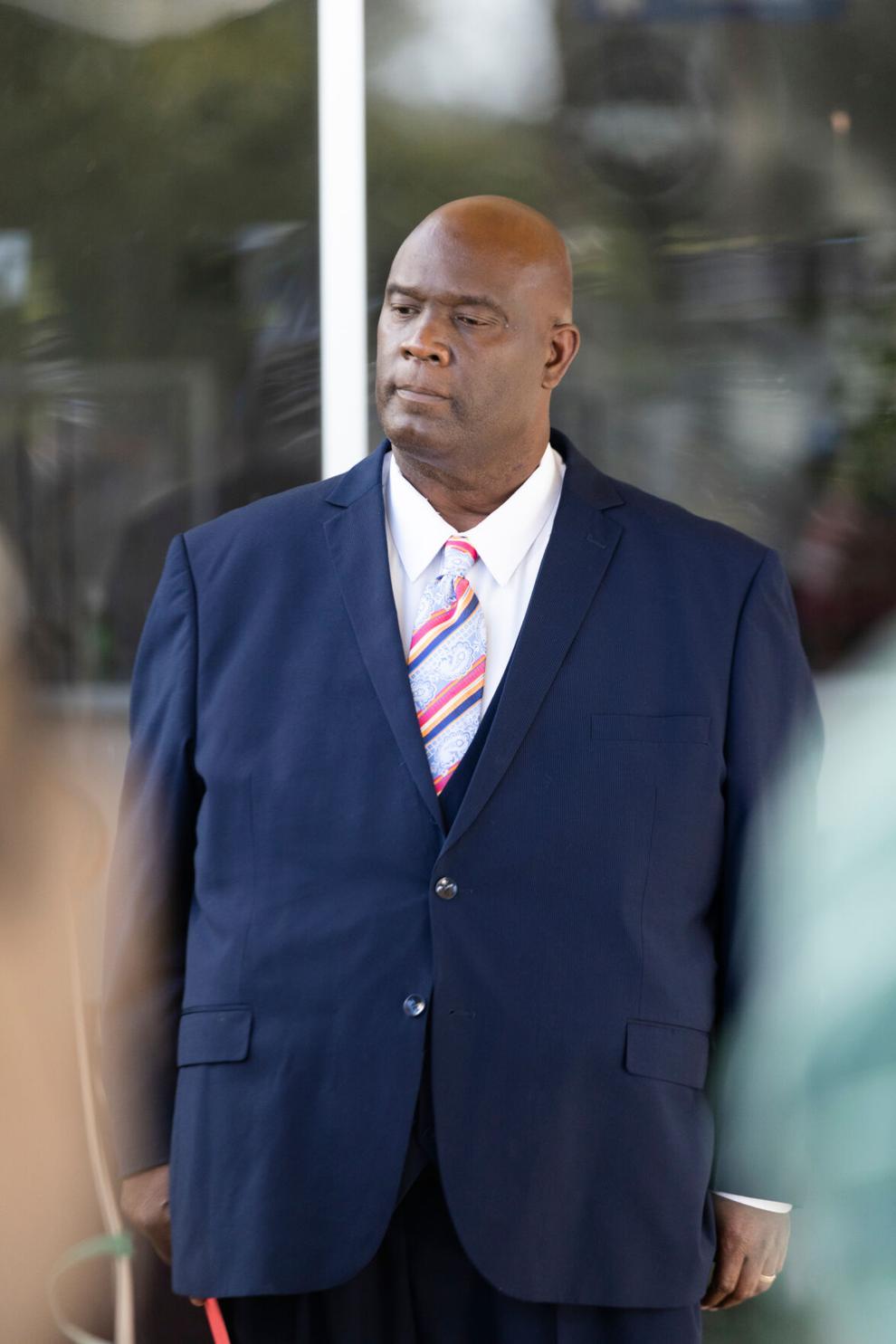 According to Wharton Police Department Police Chief Terry Lynch, the stabbings were committed by a 17-year-old student who had been "jumped" by two other students in the cafeteria and then stabbed his attackers.
The armed student then fled the cafeteria, and the high and junior high schools were immediately placed on lockdown. The student was found by police in one of the locked down school rooms.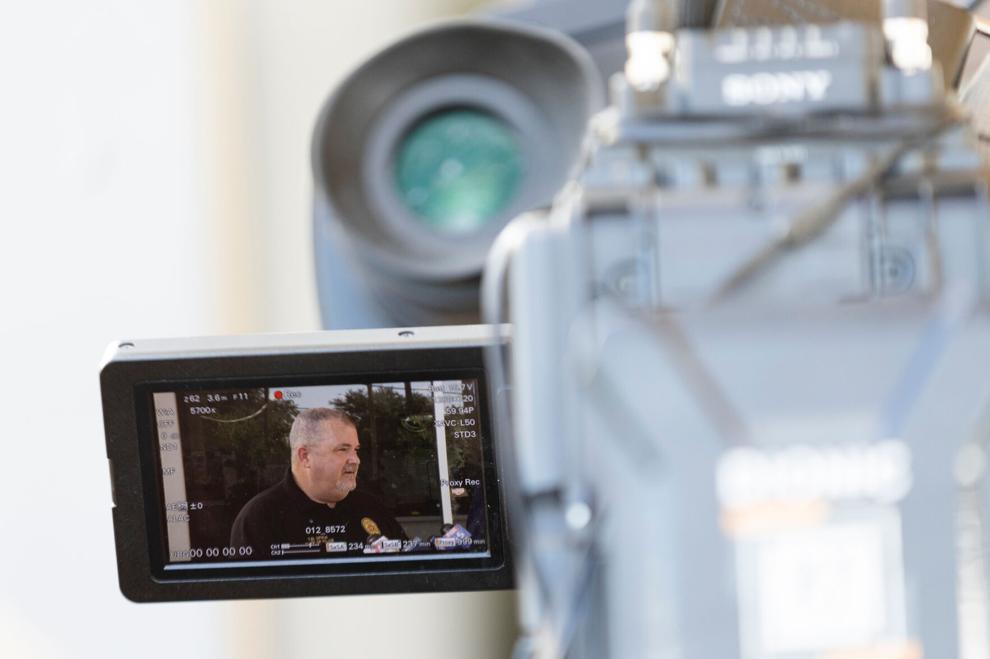 "We apprehended the suspect in a room that was locked down, and he was unable to escape from there," Lynch said during a news conference in Wharton Wednesday afternoon.
He said the police department had first received reports of the stabbing around 1:20 p.m..
Three Wharton students, all 17 years old, were taken into custody.
Leroy Scarlett and Trace Alvarado were both charged with Class A misdemeanor assault, while Jordi Vasquez was charged with tampering with evidence after throwing away the weapon while leaving the scene, authorities said.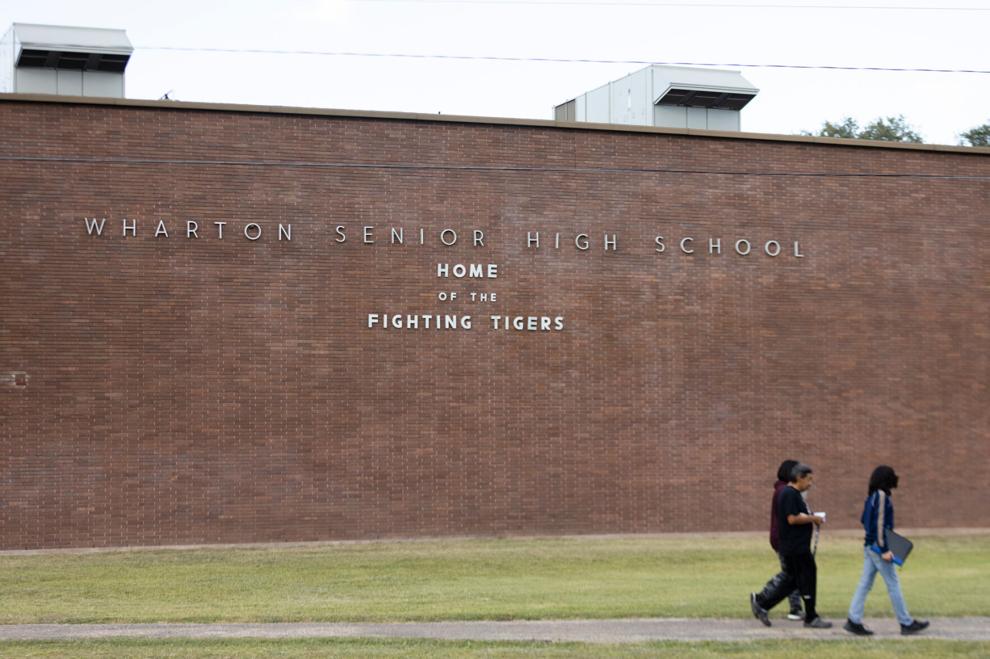 "Wharton ISD has initiated an internal investigation into the incident, and to our knowledge, at this time has apprehended all students that were in question," O'Guin said during the news conference.
However, a police news release later that afternoon said additional arrests were expected.
O'Guin said the district would continue its internal investigation into the incident. He did not take questions at the news conference.
All Wharton campuses were scheduled to resume normal operations on Thursday, a district statement said.
Police emphasized the stabbing was "student driven" and not the result of anyone from outside the school entering the campus. The reason for the fight was unclear Wednesday.
As the high school and junior high school lifted their lockdowns Wednesday afternoon, parents flooded toward the schools to pick up their children.
A line of parents waited outside the school, with many of those leaving and holding their kids' hands as they walked away from school.
The district's student reunification plan meant parents needed a valid ID in order to pick up their children.
One parent of a 10th grader at Wharton High School, Robert Triche, said he was only called by the school around 3 p.m.
"It was a little nerve-racking at first," Triche said while waiting in line to pick up his daughter. "For one, that they didn't call us immediately, they waited several hours to notify … and then they sent another message about picking up your kids, but they don't know if the buses are running or not running, so it's a total cluster."
The district's initial Facebook post about the lockdown was posted around 2 p.m.
One Wharton High freshman, 15-year-old Marc Roper, said he was in class when the school was put into lockdown.
"The room was pitch black, very quiet, everyone was scared," he said, adding "whenever it first went off, we all thought it was a drill until we actually found out what happened."