Three men suspected of robbing two women during a social media marketplace meetup were arrested Monday, police said.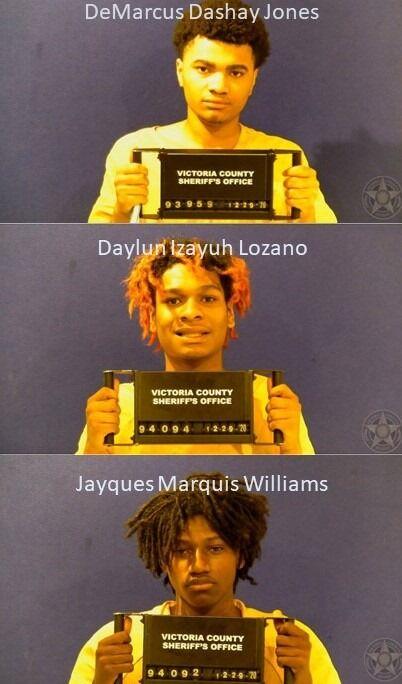 One of the men took the item, police did not specify what the item was, without paying for it and fled from the woman, according to a news release from the police department. Sometime later, the three were stopped by police and arrested.
One of the women, who is 18, was injured as she attempted to recover the item and was dragged by the men's vehicle, according to the news release. She was taken to a Victoria hospital for treatment and has since been released.
About 9 p.m., the men arrived at the parking lot of a business in the 1900 block of North John Stockbauer Drive, where they had planned to meet the women to exchange the item, according to the news release.
One of the three men exited their white Dodge Charger and took the item from the woman without paying for it, then got back into the car to leave. The 18-year-old woman tried to get the item back, but was dragged by the vehicle.
That woman and the other woman, her aunt, followed in their sedan until losing sight of the Charger. They called 911 in the 5100 block of North Navarro Street and provided police with a description of the men's vehicle, the occupants and the item, according to the news release.
An officer saw the vehicle and stopped it in the 1200 block of East Airline Road to investigate.
The occupants were identified as Jayques Williams, 20, of Port Lavaca; Daylun Lozano, 17, of Victoria; and Demarcus Jones, 18, of Victoria, according to the news release.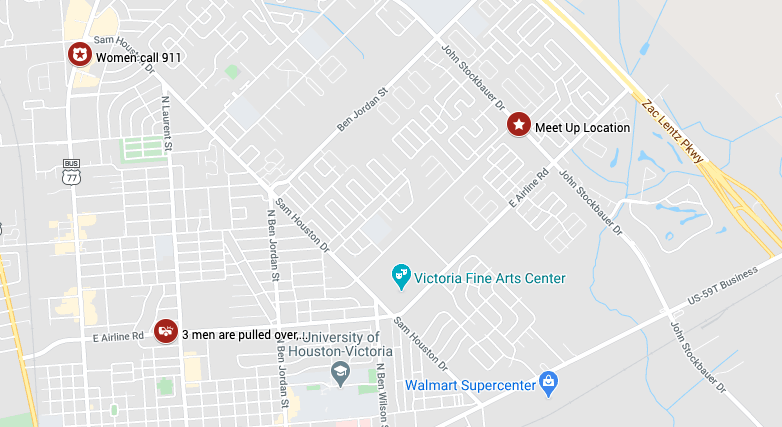 The three men were arrested on suspicion of engaging in organized criminal activity and robbery.
Police also arrested Jones on suspicion of possession of marijuana less than 2 ounces.
Williams and Jones remained in jail as of Wednesday, and Lozano was released in lieu of bond, according to jail officials. Jones' bond is set at $30,500 and Williams' bond is set at $50,000.