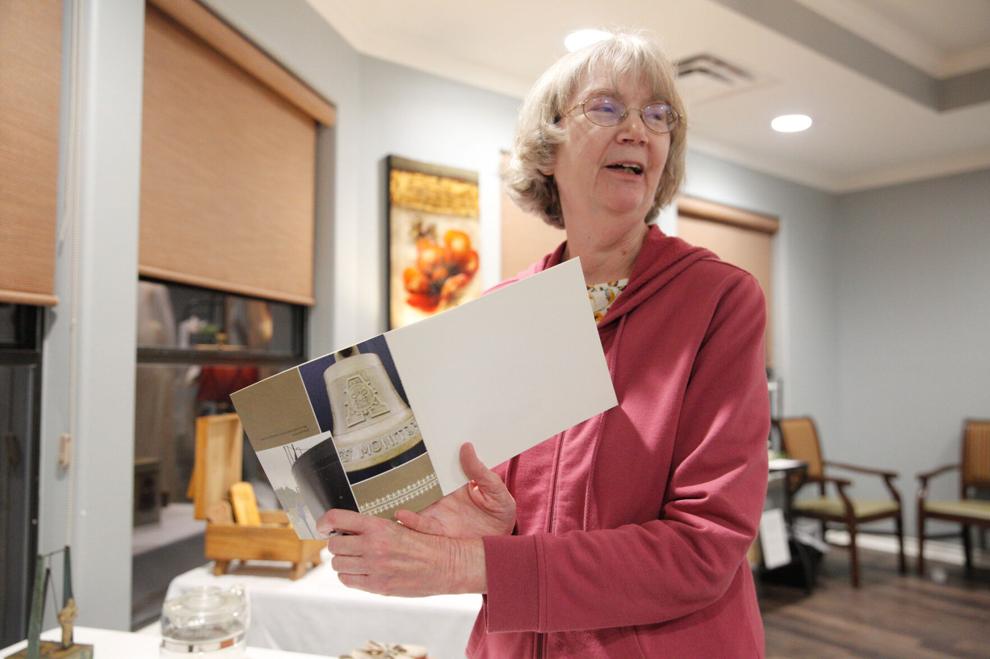 It was the "cheese box on a raft" that helped the Union win the Civil War, claiming a decisive naval victory at a time when northern spirits were waning.
The USS Monitor was the first ironclad warship successfully deployed by the United States Navy. It defeated the Confederate State's casemate ironclad, the CSA Virginia, at the Battle of Hampton Roads, Virginia, in 1862.
Carol Miller, 75, is the great-great-granddaughter of the Monitor's Chief Engineer Alban Stimers. She shared her family's history with the warship at the Walk Down Memory Lane exhibit held by residents on Monday evening at Morada Victoria East Independent Living Community. The event showcased objects from residents' personal and family histories.
"We have a lot of residents who have a lot of history and a lot of knowledge," Stephanie DeLaGarza, director of resident services for Morada, said. "We actually had a resident who brought this to our attention a few months ago and wanted to bring some things to show off, so we made it into a walk down memory lane."
Miller, 75, of New Jersey, moved with her parents to Victoria after retirement.
She and her mother moved together into a Morada home after her father died in 2017.
"That was a hard year for my mom," Miller said. "My dad died. Then we moved in here during the summer. Then, Hurricane Harvey hit, and we had to be evacuated."
Her mother died in April, she said. She was 99 years old.
"I remember playing at my grandparents' home when I was a kid and there was a pocket watch under a glass dome," Miller said. "I never thought much about it. What kid cares about a pocket watch? Later, I learned it was a gift given to my great-great-grandfather by the president — Grant, I think — because he helped win the Civil War."
The pocket watch, she said, went to an uncle's family because he was the oldest sibling.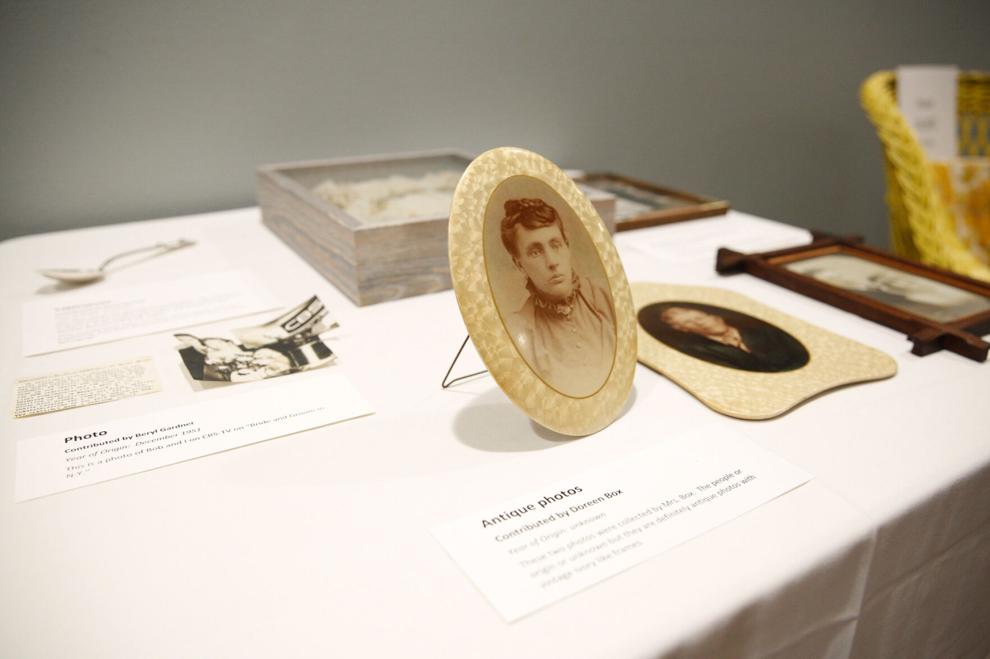 Miller had on display at the event a photo of Stimers, a booklet about the USS Monitor with a picture of his name in stone at the Mariners' Museum in Newport News, Virginia, and a model of the ship as well as a picture painted of the battle.
"He went in to the battle as 'an observer,'" Miller said. "But it got messy real quick and when a gunner was killed, he had to take over. He knew every bolt on that ship."
Next to Miller's memorabilia, on the same table, were two pairs of tiny, graying baby booties.
They belong to Lucille Lewis Gaskamp, 89, of Houston. When she spoke about the booties, which she wore as a baby, her sharp blue eyes sparkled with delight.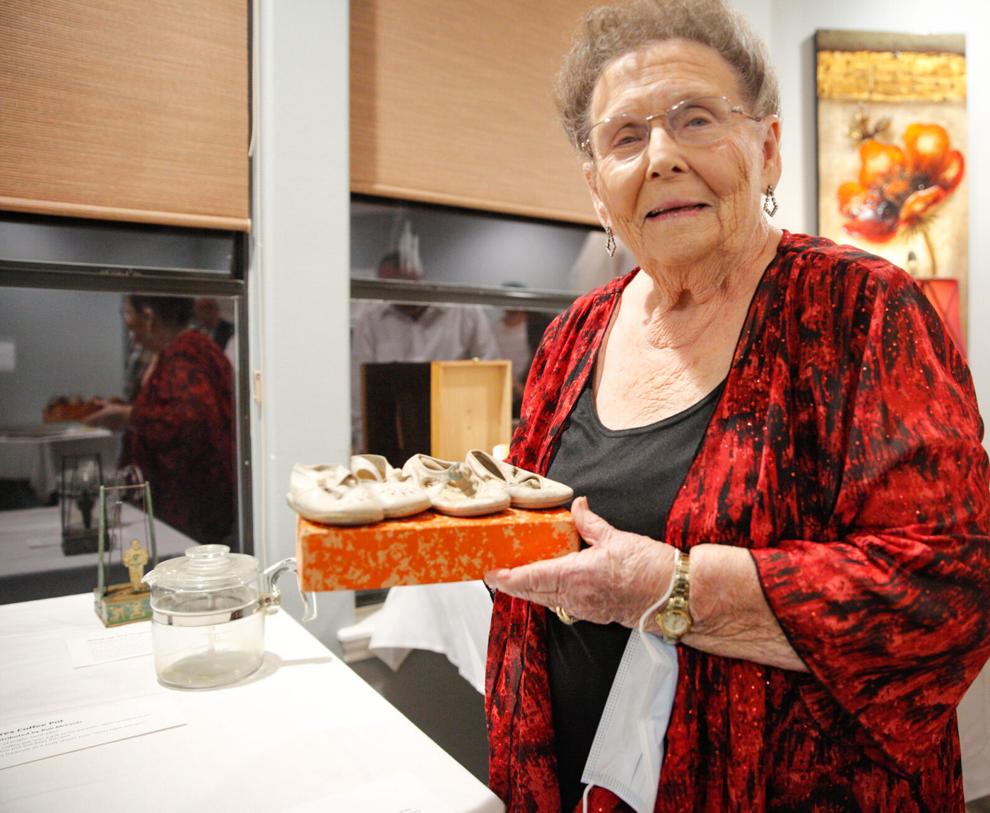 "I was born in Houston in 1933, grew up there and graduated in 1950 from Jeff Davis High School," Gaskamp said, and with a chuckle added, "Well, where haven't I lived? I've lived in Farmington, New Mexico, California, Ganado, Seadrift."
Her husband served a tour with the Naval Air Photographic Squadron and helped photograph all of South America, she said.
The couple moved to Seadrift in 1967, where Gaskamp's husband worked for Carbide.
"We had a shrimp boat on the side and a crab boat on the side and four kids," Gaskamp said.
She has 12 grandkids and 25 great-grandkids now.
"I got them from Oregon to Massachusetts and everywhere in between," Gaskamp said. "They are all over the United States."
She has lived at Morada for 12 years. Her husband lived there with her for the first two years, before he died, she said.
Gaskamp also displayed her high school yearbook and a dominoes box, made of huisache, that belonged to her father.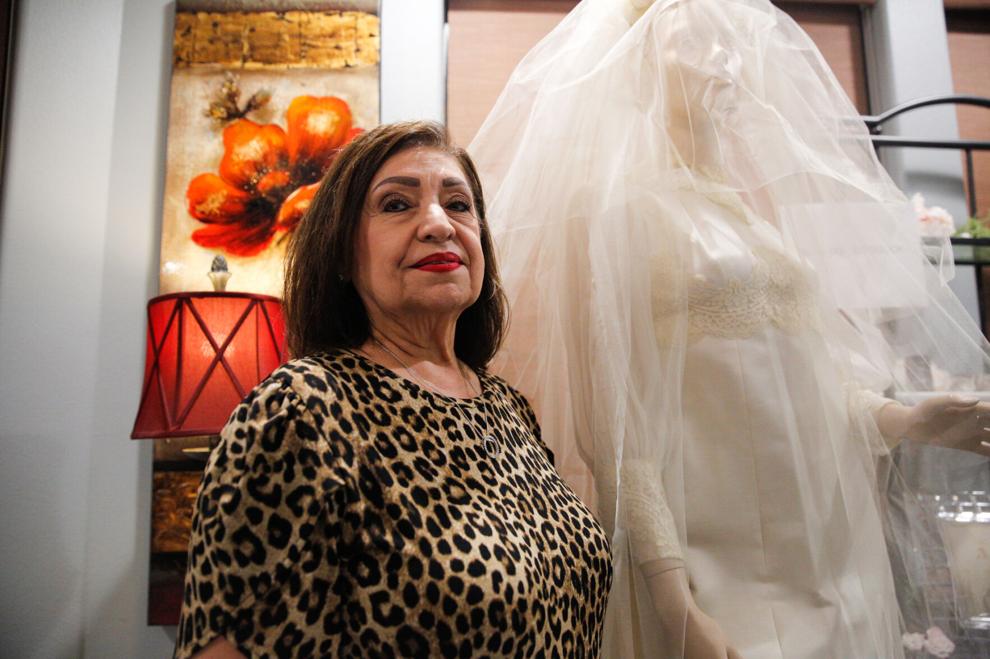 On the same table, Bob McCants displayed a Pyrex coffee percolator pot from about 1950 that he had given his parents as a gift. He said it is a treasure "that shows how times have truly changed."
The director's mother, Janie DeLaGarza, displayed her wedding dress and veil from Dec. 20, 1969. She said the dress is "made from a material that is rarely used today called 'peau de soie.'" The dainty dress was beautifully maintained.
Patsy Dearman Hand contributed a child's tea set to the exhibit. She said she got the tea set in 1930. When asked how she managed to keep the fragile little dishes so well, she said simply, "I didn't let my girlfriends play with them."
Stephanie DeLaGarza said the community will continue to have the event annually.
Morada will host its annual lighted Christmas parade Dec. 5 at 6:30 p.m. The public is encouraged to attend, Karen Slusher, director of Morada sales and marketing said Monday.