An Aransas Pass man was arrested Monday morning on theft-related charges after the Victoria Police Department recovered multiple items that had been reported stolen.
Shaun Gary Oerlieb, 34, was arrested on suspicion of theft between $2,500 and $30,000, criminal trespassing, unlawful use of a criminal instrument and evading arrest or detention, according to a news release from Officer David Brogger, a spokesman for the Victoria Police Department.
Officers detained Oerlieb inside a fenced in area of Victoria Farm Equipment at 2501 Callis St., where they discovered he had used a truck and trailer reported stolen from Corpus Christi to tow a stolen Husqvarna Zero Turn mower from the business on the previous morning, according to the release.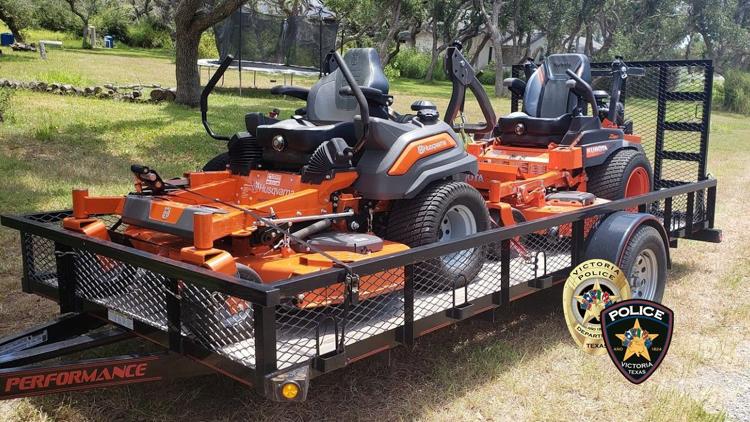 A search warrant was issued for Ortlief's home in San Patricio County after the arrest, where detectives with the police department's Motor Vehicle Crime Prevention Unit located the stolen mower, a Kubota Zero Turn mower with a missing serial number and recovered a Dodge Challenger and car dolly that had both previously been reported stolen by other agencies, according to the news release.
Oerlieb was arrested a second time in San Patricio County on Tuesday and is expected to face additional charges in Victoria, Brogger said.