Victoria County's facilities manager recalls going to County Judge Ben Zeller to advise against hiring a single contractor for airport work in the days after Hurricane Harvey.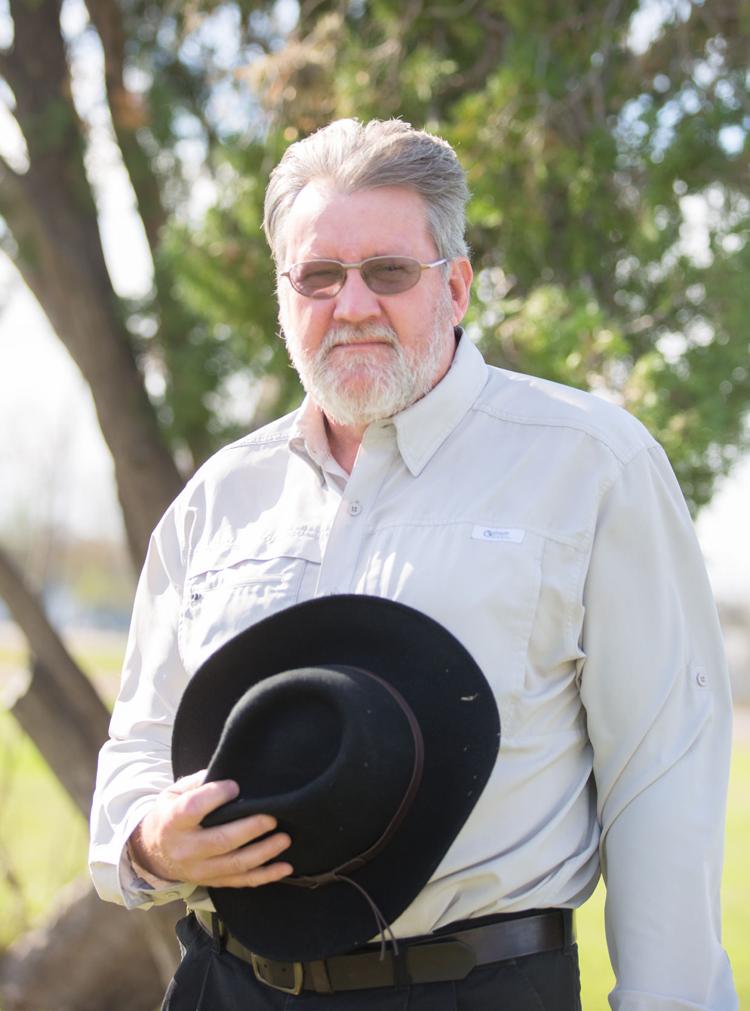 "I questioned the process," said Kelly Hubert, who oversees capital improvement and maintenance of county buildings and property.
Because he was appointed by the commissioners court, Hubert said, he reports only to the county's judge and commissioners.
However, that conversation with Zeller immediately prompted a confrontational phone call from Joyce Dean, then the county's director of administrative services. She questioned strongly why he "had gone around her back," Hubert said.
"She goes to the church I go to and has done a lot of good stuff for the county, but she can be a jerk," Hubert said of Dean's management style, which he described as "direct" and even "pushy."
Dean is now at the center of a controversy engulfing the county about how officials spent Harvey recovery money. Until her resignation in February, Dean served as project manager for repairs to Harvey-damaged buildings at the Victoria Regional Airport.
Dean declined to answer questions for this story.
"Sometimes when you are given more and more authority, the lines become blurred on what you can and cannot do," said Precinct 3 County Commissioner Gary Burns.
After Dean's resignation, some airport commissioners began questioning the spending of $2.68 million of Hurricane Harvey recovery money there and why the airport manager was not in charge of the work.
About $2.1 million of that went to the Virtus Group, a Kansas company now known as Commercial Restoration Company that was tasked with completing the work. Victoria County commissioners hired Virtus without seeking bids, citing an emergency exemption.
Company officials also have declined to comment.
Some Victoria business owners have criticized a lack of documentation and discussion for the work done by Virtus, prompting requests for a forensic task force to examine dealings with the company.
Because payment for that project was to be provided by the county's insurance, Dean oversaw the project, Hubert said.
Hired in 1994 as the county's first "personnel manager," Dean accumulated numerous duties over decades that included serving as a grant writer and adviser to the commissioners court.
Former County Judge Helen Walker, elected in 1990, said Dean's success was partly because of a driven personality and constant willingness to take on more work.
Former County Judge Don Pozzi, elected in 2002, agreed, describing Dean as "very motivated" and skilled with grant writing.
During Pozzi's time in office, Dean began writing grants and serving as an adviser to the judge, he said. When Pozzi left office in 2014, Dean had been promoted to her current office of director of administrative services, which required her to continue her duties with human resources, he said.
The change in title also meant Dean helped Pozzi with general "day-to-day problems" that the county faced, serving as a "research guide" and adviser during "many, many" interviews for various positions, Pozzi said.
"We would both look into something and then discuss it," he said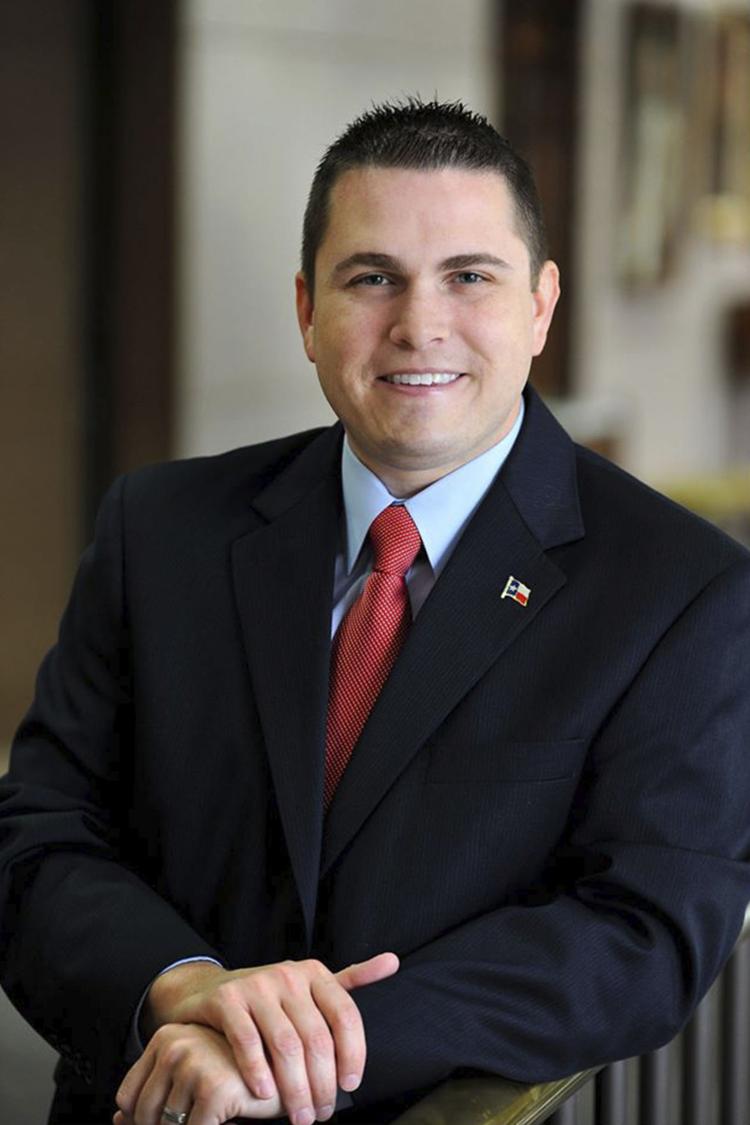 Burns recalled Zeller had initially vowed to remove Dean from her position when campaigning for office. Zeller, first elected in 2014, said he did so in part because although he found Dean a valuable resource, he initially had questions about her "high" salary.
"However, after taking office, I saw that her responsibilities went far beyond human resources," he said.
"Sometimes in an election you say stuff that sounds good," Burns said. "But when you get in, it's really off-base. You're faced with reality. It's real common."
For one, Burns said, Dean obtained millions of dollars in grants for the county, bringing in vital resources as no one had previously been able to do.
Commissioners also came to rely on Dean's knowledge of the inner workings of county government and its myriad employees, the commissioner said.
Gary Burns, Victoria County commissioner for Precinct 3, discusses an invoice submitted to the court for emergency repair work completed on th…
"She knew the history on every department. When you've been here a while, you do know the history (of the county government), and you are very familiar with positions and personalities," Burns said. "That was nice to have. That was her strong point."
And Dean applied that knowledge in making budget recommendations for various county departments to commissioners, sometimes to the detriment of the other directors and county offices, including the Victoria County District Attorney's Office, Burns said. The insight she offered to commissioners reinforced her as an invaluable asset to commissioners, Burns said.
It also was one reason she earned the nickname of the "fifth commissioner," Burns said.
"You took everything as gospel. Her perception of a person or what was going on, sometimes it wasn't questioned. It was accepted. And she was very good. God-dang, she could figure out stuff," Burns said.
After Dean's 2018 arrest for theft by a public servant following a Texas Rangers investigation, then-District Attorney Steve Tyler supported in court the dismissal of her charges even though he was tasked with prosecuting the case. According to the Rangers' report, Tyler had not offered a written response about the investigation for two years and seven months.
Friday, Tyler said he had to move to dismiss Dean's case in his final days in office because the evidence was inadequate. He also said his action was not motivated by any connection to Dean, who he said had no undue influence over his office's budget. The district attorney is a separate elected office, but its budget is set by the county commissioners.
The unusual series of events surrounding Dean have led some in the community to question why the county commissioners kept her employed, let alone put her in charge of the Harvey work. Former Victoria Mayor Paul Polasek asked the question directly to commissioners during the citizens comment portion of their meeting Monday.
"With respect to the issue at the airport, who put Joyce Dean in charge of all that?" Polasek asked. "Who gave her sole discretion to manage that entire project?"
Zeller answered, "That would be Commissioners Court." But Burns immediately interjected that Zeller and Dean were the sole people managing it. County commissioner Clint Ives then responded that the project fell within Dean's job description as director of administrative services.
Polasek told the commissioners he was asking because he had been troubled for a long time by the commissioners' inaction regarding the Texas Rangers' investigation.
"At what point did y'all know about this?" he asked, holding a copy of the Rangers' report.
The commissioners did not answer his question during the meeting.
Some airport commissioners also are asking why the county used the same company, Virtus, to handle the initial assessment of hurricane damages and then the repairs. A clear dividing line would have helped the county track the project better and hold those doing the repairs more accountable, they say.
Facilities manager Hubert said hiring a single company had some advantages, but the same question was why he suggested to Zeller that splitting the work could be cheaper for taxpayers.
"Maybe some other contractor could have done the remodeling at a better price," he said.