Preparing the future workforce is beginning a little earlier for students across the Golden Crescent region.
Workforce Solutions Golden Crescent hosted the career exploration seminars March 8-12 as part of a career series to get elementary kids across the region thinking about which careers they are interested in and how they will achieve those positions. Many of the seminars shared insight into various fields, such as nursing, nutrition or plumbing, while also engaging students to begin thinking about what steps are necessary to prepare for their chosen field.
During the finance seminar, presented by managing member of KMH Wealth Management David Faskas, investments in the financial field were not the only type of investments discussed.
"When we're talking about finance, we can talk about budgeting — you know, credit cards, all these things — but what is the one thing they have to invest right now? Their education," Faskas said.
During the seminar, Faskas discussed a few fundamentals of finance, like how a financial investment can grow, as well as various job options in finance, like working as a financial planner or bank teller. He then transitioned into sharing a college preparatory program, Next Gen Personal Finance, to show what must be considered when applying to and attending a college or university.
Helping students begin thinking about their career search at an early age also assists in creating a pipeline from school to work in Victoria. This can consist of attending a grade school, then a trade school or higher education and landing a job locally, rather than taking those skills and education to one of the nearby metro areas.
Raquel Garza, HireAbility Navigator at Golden Crescent Workforce Solutions, assisted in the planning and implementation of the seminars.
Having the conversation start earlier for students and raising the workforce to stay in the Golden Crescent region were reasons she said the seminars benefit students.
Of the other seminar presenters, she said they shared information on how trades are important — whether an apprenticeship, trade training in high school or through higher education.
Employment is needed in various sectors, she said. Educating students earlier contributes to the region's pipeline and extends from various types of education to landing a job locally.
The importance of creativity is another consideration in career exploration that Rogerio Eduardo Da Silva stressed is necessary for his field of animation as well as many other career fields.
As an animator of computer graphics, like cartoons and video games, Da Silva is an assistant professor of gaming and computer science at the University of Houston-Victoria. On March 11, he shared his passion with elementary school students from Cuero, Port Lavaca and Victoria elementary schools.
Creating a complex animation, Da Silva said, can take from seconds to months to create.
As he shared information about how animations are created with students over Zoom, he also answered students' questions like, "How often do you mess up?" to which he responded, "All the time."
Da Silva said you're going to make several mistakes, but it is a normal part of the creative process.
By sharing his screen with students over Zoom, Da Silva demonstrated how he could animate the Looney Tunes cartoon character, Wile Coyote, waving to the students. To animate Wile Coyote and other characters, he used Blender, a free program to animate 2D and 3D animations that he suggested the students try if they were interested after the seminar.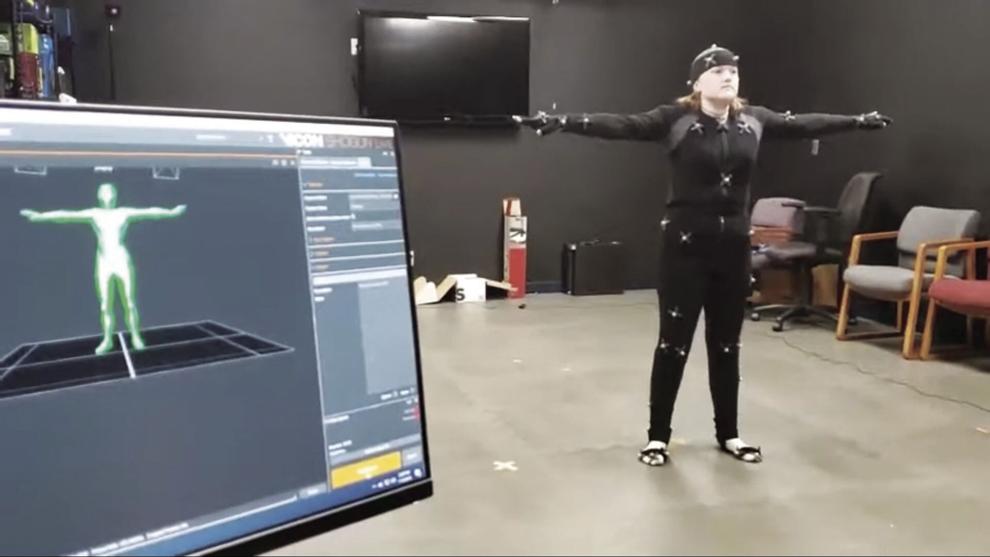 He also discussed how real-life actors wear bodysuits with sensors. Those sensors then tell a computer how an animation will move. As an actor moves their arm, so does the animated character's arm.
"Even after two decades of animating, I still make some of the same mistakes as before," Da Silva said. "I just wanted to trigger their curiosity. What's more important than the process of animation is the creative process, and it can apply in their own domain."
Creative skills, Da Silva said, are applicable to various fields outside of animation but cannot be learned overnight.
"I want to make them to be able to create new ideas," he said. "Learn that it is okay to fail. Expecting failure is part of the process, and you should be willing to accept it. We need that resilience."