For the first time in years, Vickie Hagan doesn't have to worry.
Last week, everything changed for the 59-year-old, who became one of the first residents to move into a community of tiny homes built to provide affordable, long-term housing for people who are homeless or at risk of ending up on the street.
Hagan, who has been without a stable home since Hurricane Harvey, can now let go of fears that her landlord might suddenly jack up her rent. Or that she could be forced to move out and find herself stuck in a shelter when there's nowhere else for her to go.
"I've wanted this for so many years," said Hagan. "It's just such a blessing that I got accepted here."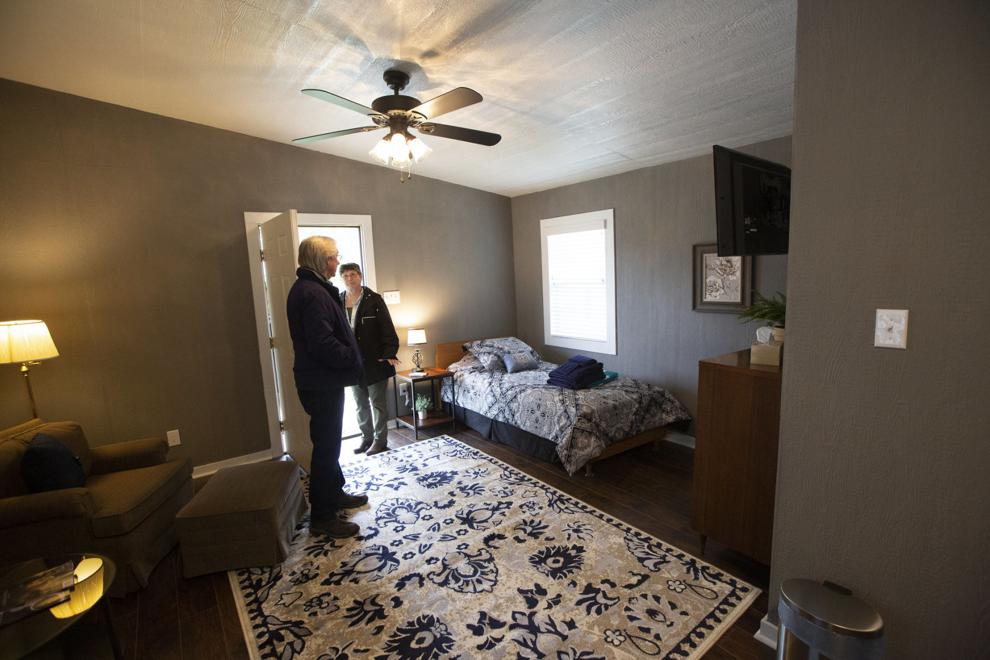 Monday, Hagan moved into her new home, marking a major development for Promise Pointe, the brainchild of a group of dedicated residents who want to reduce chronic homelessness in the Victoria area.
The nonprofit's mission is to provide residents with safe homes, social services and a support network to help them succeed in long-term housing. The Victoria project is closely modeled after an Austin development called Community First! Village, which began in late 2015 to provide a community for people who are disabled or chronically homeless.
In Victoria, Promise Pointe's 12-acre property now houses Hagan and one other resident but is planned to eventually accommodate more than twenty.
"This is a very special occasion for these two people and Promise Pointe," said Randy Mahoney, who serves on Promise Pointe's board.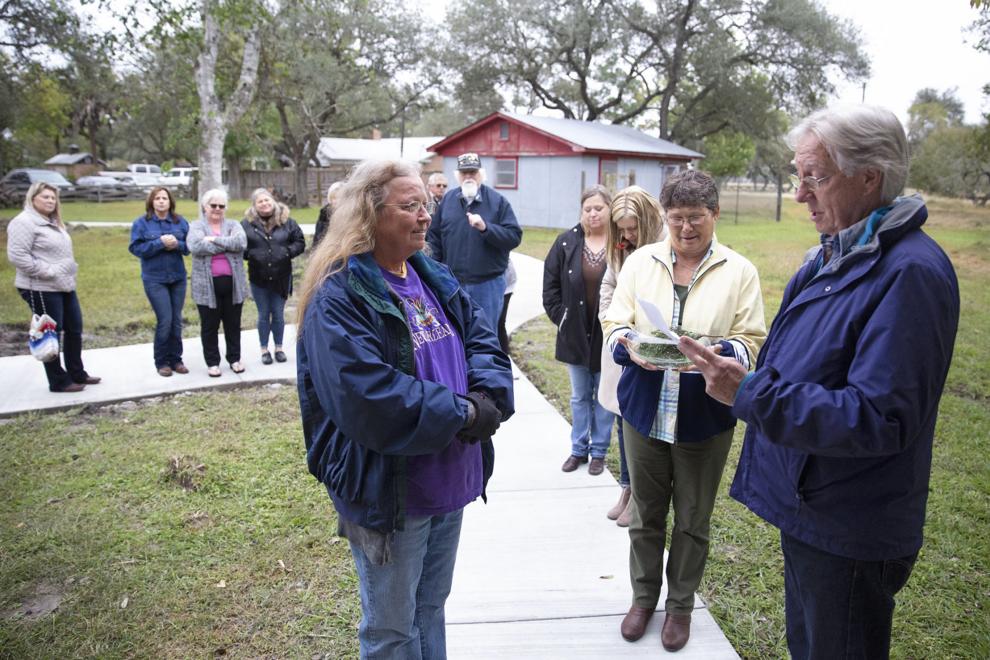 On a chilly fall day, Mahoney was joined by a couple of dozen fellow board members and outreach workers, bundled up in jackets and scarves, to bless the two homes and welcome the first residents. "May God bless this house and make it a home filled with love," Mahoney prayed after handing each resident their keys.
Before moving in, the residents were asked to provide a $150 deposit – half of one month's rent, said Sister Rebecca Janacek, who's overseeing the program. They won't be on the hook for the full rent this month but will be asked to pay roughly $300 each month once they're financially stable.
They'll also meet with a case manager roughly once a week to set goals. Promise Pointe's leaders hope residents will one day create their own small businesses in the community, like selling eggs from the property's hens or produce grown in its garden.
But for now, residents are just getting moved in. The two homes, ranging in size from about 220 to 350 square feet, were furnished with new kitchen tables, chairs, basic appliances and welcome baskets full of snacks. When Hagan took the key and first walked into her home, her face lit up.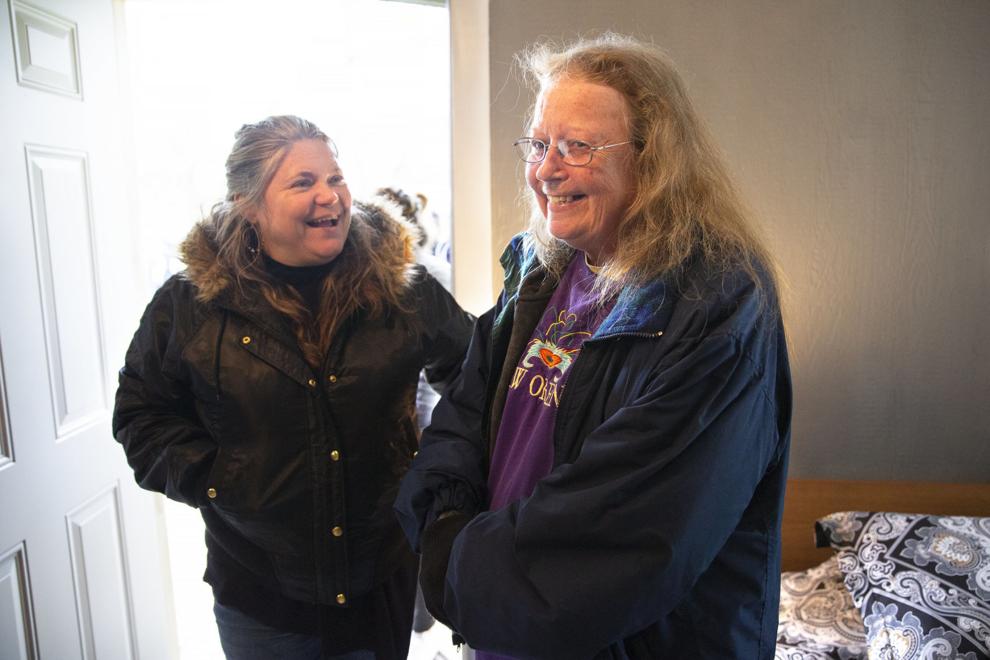 Knowing that this space could become her permanent home was a huge relief for Hagan, who lost housing when Hurricane Harvey damaged the trailer she was living in. Afterward, she bounced between places and eventually spent the last couple of months in a shelter run by Mid-Coast Family Services. That nonprofit got her in touch with Promise Pointe, she said.
"I am excited and thrilled," said Hagan. "I've been wanting a place where I knew I wouldn't have to move out, where I could afford to stay."