Folks wanted to get buff before the pandemic, and now the backorder on fitness equipment might be making it more difficult to get ripped.
"This time two years ago, it was easy," said owner and trainer of Z's Powerhouse Doug Zelkowski. "You could buy anything you wanted."
Supplies in many industries have been hard to come by since the pandemic began. While backlogs for some products are not noticed by the average consumer, supplies of everyday items like weights, workout benches, dumbbells and other fitness equipment are being noticed by gym junkies.
Coming out of 2019, the global home fitness market is expected to have grown from $6.76 billion in 2019 to $9.49 billion in 2020, which is a 40.4% growth rate, according to a report by research firm Research and Markets. Sudden changes to supply chains economy-wide challenged the already growing market to provide fitness equipment for casual workouts and athletic training alike.
Fitness equipment joins consumer products like vehicles, beer cans and guns as well as products more commonly purchased by businesses like building materials in the list of products that became difficult to procure in 2020 and now into 2021, because of the pandemic.
As demand in many industries suddenly dropped off, the unexpected change caused suppliers to reevaluate the upcoming months, the Advocate previously reported.
At Elite Fitness, 1903 E. Sabine St., owner Richard Rodriguez needs to buy plates and other equipment often, and during the upcoming months it will probably continue to be tough.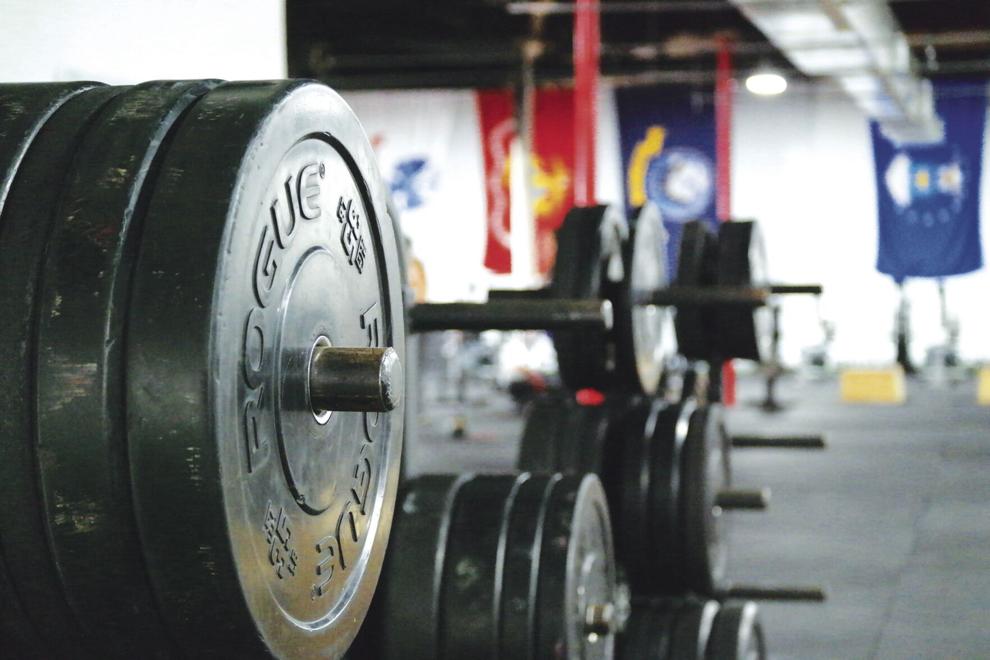 Elite Fitness uses plates, which are set on either side of the bar and increase the overall weight lifted, at a commercial grade. Dropping plates or breaking them causes common wear and tear that results in Rodriguez needing to buy more.
For commercial-grade plates, he said Elite Fitness aims to buy plates that can be dropped about 2,000 times. Buying higher quality equipment from vendors has been more expensive and taken longer as of the pandemic closures.
The shipping costs for such heavy supplies have also increased, Rodriguez said. He tries to buy in bulk to make the shipping costs worth the price, but that is still dependent on being able to buy the plates or other supplies in the first place.
"By the time you click buy, it's gone," Rodriguez said.
The large weight and volume of many fitness equipment products causes the shipping costs to be higher. This comes at a time when, generally, the demand for deliveries of all kinds is staying busy, the Advocate previously reported.
Purchases of commercial fitness equipment are not the only sector enduring difficulty buying and selling supplies.
Zelkowski goes through fitness equipment fast, often buying used supplies in Victoria or wherever he can get a good deal.
Out of his garage, he hosts athletic training for kids from middle school through college at Z's Powerhouse. Since inventories became tight, it has been tough to supply equipment for the kids to use.
Zelkowski said he has probably spent about $12,000 on fitness equipment since the summer — around the same time gyms were being forced to close because of COVID-19 concerns and supplies becoming increasingly tight.
Many of the suppliers Zelkowski uses have been backed up, he said. But when supplies got tighter, Zelkowski said he started noticing an uptick in prices from individual fitness equipment sellers.
Doubling and tripling of plate prices has become common among individual sellers, Zelkowski said he has noticed lately.
At the Elite Fitness classes that Rodriguez and his team host, they have not yet had to turn away any participants because of a lack of supplies. To mitigate less fitness equipment, he said they have changed some of their classes to not use as much fitness equipment at the same time.
But Rodriguez said if another year of tight supplies happened, it would be more difficult to accommodate the same number of people working out in the gym.