The future looked promising for Cuero Oilfield Housing when it opened in February 2015.
Then, oil production in the Eagle Ford Shale went into decline.
Gary Seale, the general manager of the temporary housing facility, said the production decline forced him to turn off power in all but the first two rows of the camp's units.
"We had to cut our expenses just to stay afloat," Seale said.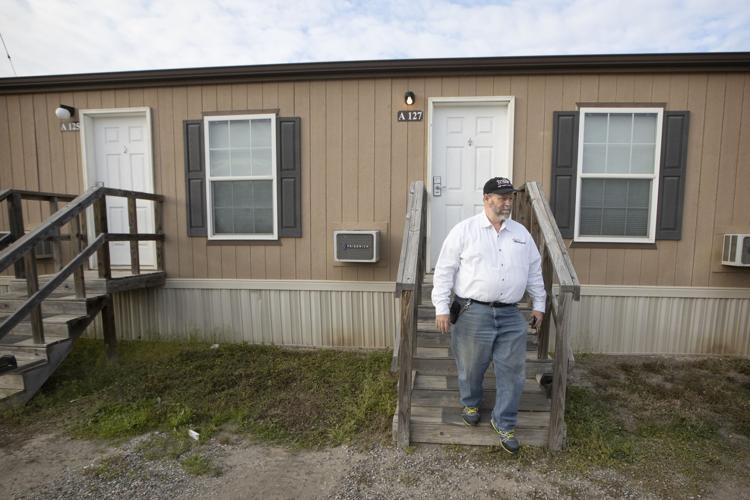 Although business is doing well these days, he said two 'man camps' down the road didn't make it through the slump.
But one quirk set Victoria apart from other cities on the list.
Victoria has an unemployment rate of 3.2%, lower than the national average of 3.4%, according the bureau's statistics.
Because the unemployment rate doesn't directly measure job loss but reflects the number of unemployed residents who are actively seeking work, the rate indicates that people left Victoria after their jobs moved or were eliminated.
When Pioneer Natural Resources, an Irving-based oil and natural gas company, made the decision to close its Victoria office in February 2016, a spokesperson said it would cut 50 jobs at the Victoria pumping services site, transfer 100 employees to West Texas and give an additional 100 employees options to transfer.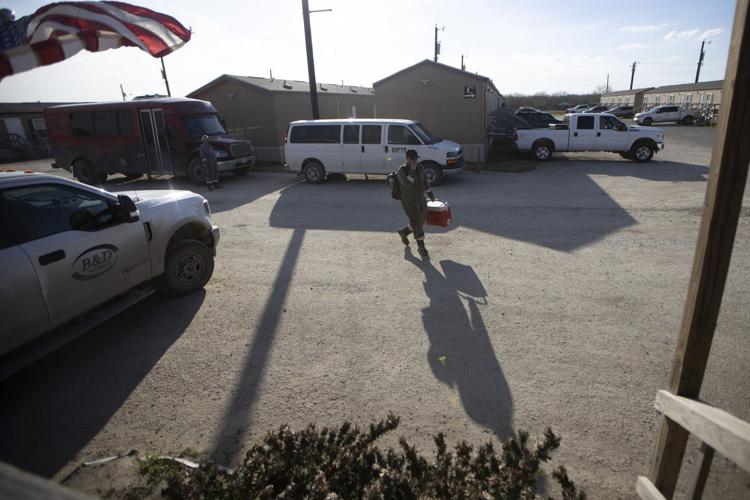 "A lot of the people who were working for Pioneer went to work in the Permian," said Rhonda Fotiades, who used to work as a public affairs specialist for Pioneer.
The article attributed most of local job loss to the mining, logging and construction industries, which account for oil and natural gas.
But Henry Guajardo, executive director of Workforce Solutions Golden Crescent, said Alcoa's layoff of 730 employees in 2016 in Point Comfort was a bigger blow.
Job loss in the oil field, he said, was more of a return to normalcy.
"They selected a year (2014) in which employment was quite high to begin with," Guajardo said about the 24/7 Wall St. article.
Victoria Mayor Rawley McCoy noticed the oil field boom while he worked as an architect in the early 2010s.
"We were doing projects out in the Calhoun County school district, and we hit a period there where we couldn't even find a truck driver because the oil industry sucked all these people up," McCoy said.
He said the activity built through 2012 when the drilling rig count of the Eagle Ford Shale peaked at 259 in May of that year.
The rig count decline started in October 2014 and bottomed out at 29 rigs in May. Meanwhile, crude oil price per barrel continued to drop through 2015.
"All of a sudden it was over," McCoy said. "And right on top of it came Harvey."
Dale Fowler, president of the Victoria Economic Development Corporation, said Harvey may have caused people to leave the area permanently.
More than job loss, McCoy said he worries about people leaving Victoria for places such as Houston, Dallas and San Antonio.
"What do we have the most of in Texas? A lot of land," McCoy said. "In Victoria, I think that we can provide essentials for population growth."
To combat urban migration, McCoy said he's working with the I-69 Alliance to secure highway funding for TxDOT's Yoakum District.
There are also indicators that the Eagle Ford Shale is experiencing another uptick.
DeWitt County Judge Daryl Fowler, who closely monitors Eagle Ford activity, said ebbs and flows are clearly reflected in the county's tax base.
At the Eagle Ford Shale's peak, he said, the total tax base reached $7 billion based on appraisal values of real and mineral properties. When oil production in the Eagle Ford Shale dropped, so did the tax base – to $3 billion.
The county has since recovered to about $6 billion, and he said 83% of that figure is from the oil and natural gas industries.
Seale said he's optimistic about the future. Industry contacts have told him to expect a busy first half of 2020.
"But it won't be anything like what we saw in 2014," Seale said. "If that ever happens, it won't happen for another several years."