With the signing of a 10-year lease agreement for the top floor of One O'Connor Plaza, the Victoria Advocate is returning home.
The 173-year-old newspaper first began business in a small, one-story frame building on the northeast corner of One O'Connor Plaza. The Advocate plans to move to its new home by the end of the year.
The Victoria Advocate has operated in at least 12 locations in downtown Victoria since its establishment in 1846. It has been at its current home, 311 E. Constitution St., for 70 years.
The building was listed for sale through Woolson Real Estate Co. in February. In July, the sale was finalized with the Victoria County government through a $1.1 million grant from the Rebuild Texas Fund.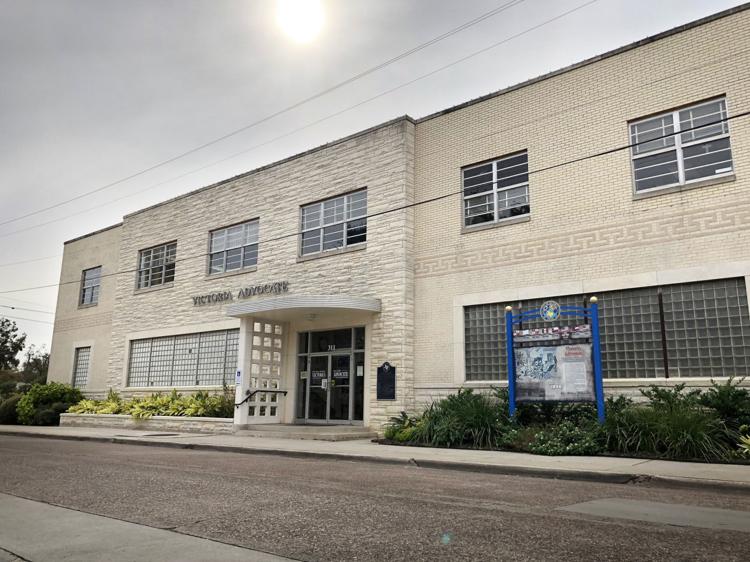 More than one-third of the Constitution Street building's space will be used as a disaster recovery and response center by the Victoria County Long-Term Recovery Group, which has helped thousands of families rebuild their homes after Hurricane Harvey.
"We plan to make new history in the new building," said Chris Cobler, the Victoria Advocate's editor and publisher.
One O'Connor Plaza, 101 W. Goodwin Ave., was built in 1984. The 167,000-square-foot building was purchased in 2009 by Austin-based real estate firm Kemp Properties and is now owned by KPG commercial, a commercial real estate agency, also in Austin.
The 12th floor has been occupied by restaurants since the building was constructed. That floor is currently undergoing a remodeling to accommodate the newspaper's office.
"The partners in One O'Connor Plaza are very excited to have the Victoria Advocate occupy the top floor of this landmark building," said Casey Beasley, managing principal of KPG Commercial, in a statement to the Advocate. "We are looking forward to transforming the entire floor into office space for the first time in the life of the building. ... The 12th floor provides the best views in Victoria, and we couldn't ask for a better tenant to occupy this space and enjoy those views."
With the build-out, Cobler said he was excited to take advantage of the fantastic views from the 12th floor. The office will have an open-concept workspace.
"Lots of people like to go up there for the view," Cobler said. "Now, we hope all our customers will want to enjoy that view, too."
After the Victoria Advocate moves into the building, Susan Rather, who handles leasing at One O'Connor Plaza for KPG Commercial, said the building will be at 90% occupancy.
Working on the project reminded Rather of her family's ties to the Advocate. Her great-grandfather, Leopold Morris, was the editor of the Victoria Advocate for 30 years beginning in 1902.