Since moving from Houston to Victoria nine months ago, William Myers, 28, said he's had to work to find a place for himself in the community.
"It has definitely been an adjustment," said Myers, who moved to Victoria to help open a new branch of Frost Bank.
Myers said he has found people in Victoria to be friendly but was surprised when Rotary Club and the country club, which he'd thought would be for an older crowd, became a source of much of his current social life.
"When you come out of school, your friend group is two to three years on either side of your age," Myers said. "In Victoria, it moves to 10 to 20 years on either side of your age."
In addition to social challenges, Myers said it has been difficult to catch his footing in Victoria's tight-knit business community.
"People have been doing business with their neighbors for 50 years, and their parents had been doing business together for 50 years before that," Myers said.
To help himself, Myers attended a meeting of young professionals organized to break down social and professional barriers. Robert Glenn, president of the University of Houston-Victoria, organized the group to meet and work through their challenges. For the first meeting of the Young Professionals Network last month, Glenn invited about 30 young professionals to discuss how the city could improve quality of life for this demographic.
Currently, the demographic profile of Victoria is slightly older and whiter than the rest of the state, said Texas State Demographer Lloyd Potter. Whereas the rest of the state grew by about 14% between 2010 and 2018, Victoria only grew by about 6% during this period, according to census estimates.
"I wouldn't say Victoria is one of the fastest-growing cities of the region," Potter said.
Contributing to this, Glenn said, is the fact that when people leave for school, they often don't come back.
Not quite 20% percent of the population in Victoria has a bachelor's degree, compared to nearly 30% of people statewide who have that degree. Potter said this speaks to the city's ability to attract and retain college-educated people.
At UHV, Glenn estimates 50% of students stay in Victoria after graduation.
In discussions with Victoria's new city manager, Jesús Garza, Glenn said they've talked about how to achieve the goal of making UHV a destination university.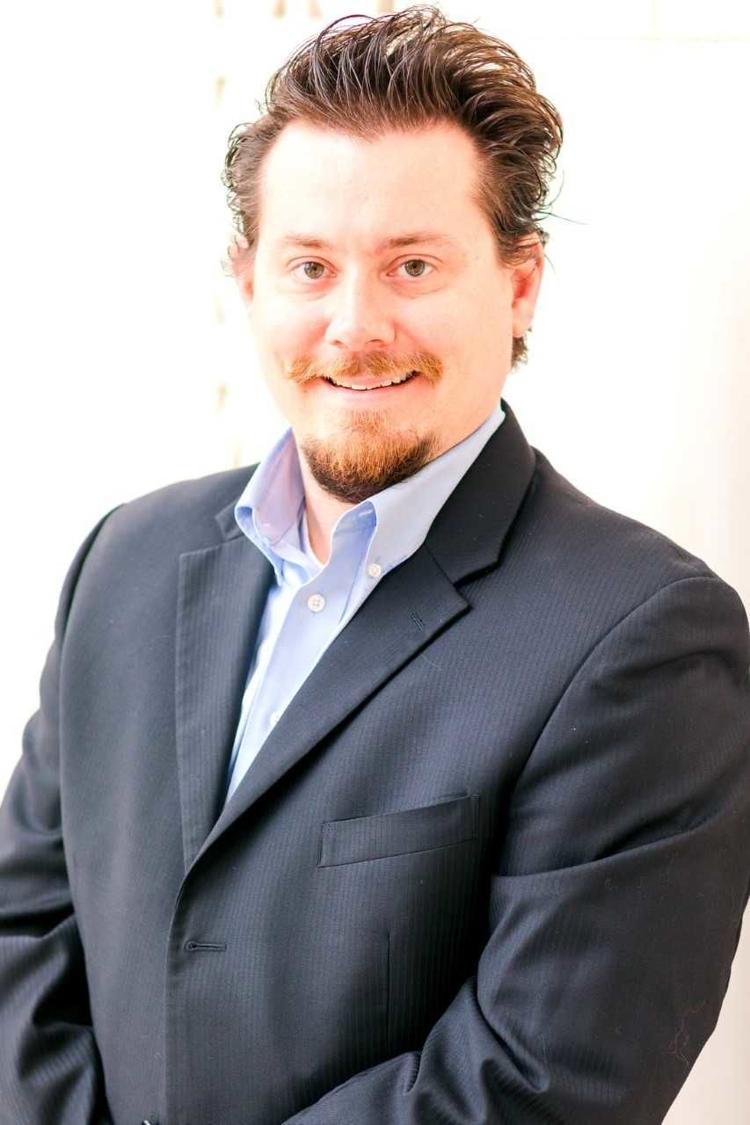 Zach Smith, a loan officer at City Mortgage Group, said the single biggest stride toward making the city more hospitable to young people was hiring Garza, 32, whose goals are similar to the ones he promoted as a candidate for the City Council.
Smith's platform included making the city more livable for young professionals by creating a dog park, increasing walkability and implementing a more centralized events calendar.
Although Smith, who grew up in Victoria, thinks there are plenty of activities in the city, he knows not everyone feels the same. He said proving them wrong is important for the future of the city.
"We need them to be staying here because we need them to be paying taxes here," Smith said.
Smith lost the May election to Mark Loffgren, but he hopes people in his demographic group will continue to seek leadership roles in the community.
Glenn said his goals for the young professionals group are to have self-sufficient monthly meetings and to create pathways for members to enter leadership positions.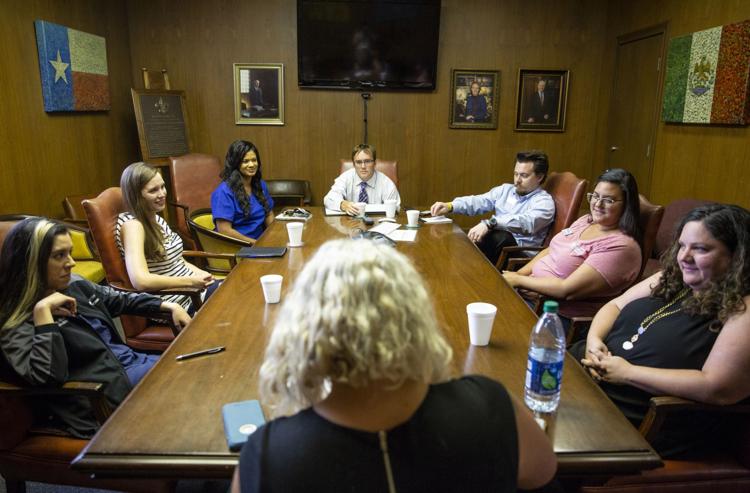 As far as self-sufficiency is concerned, young professionals have already made ground. Myers is also a member of the Young Executives Organization, organized in part by Waylon Brannan of Brannan Paving. The organization has had several closed meetings since February with the purpose of giving young executives a forum to discuss business in Victoria.
Through involvement in groups like the Young Professionals Network and the Young Executives Organization, Myers said in the short time he's been in Victoria, he has seen people work toward change.
"I feel like we're on the verge of a breakthrough," Myers said.