The plot thickens. Well maybe not too much, it's a comedy after all.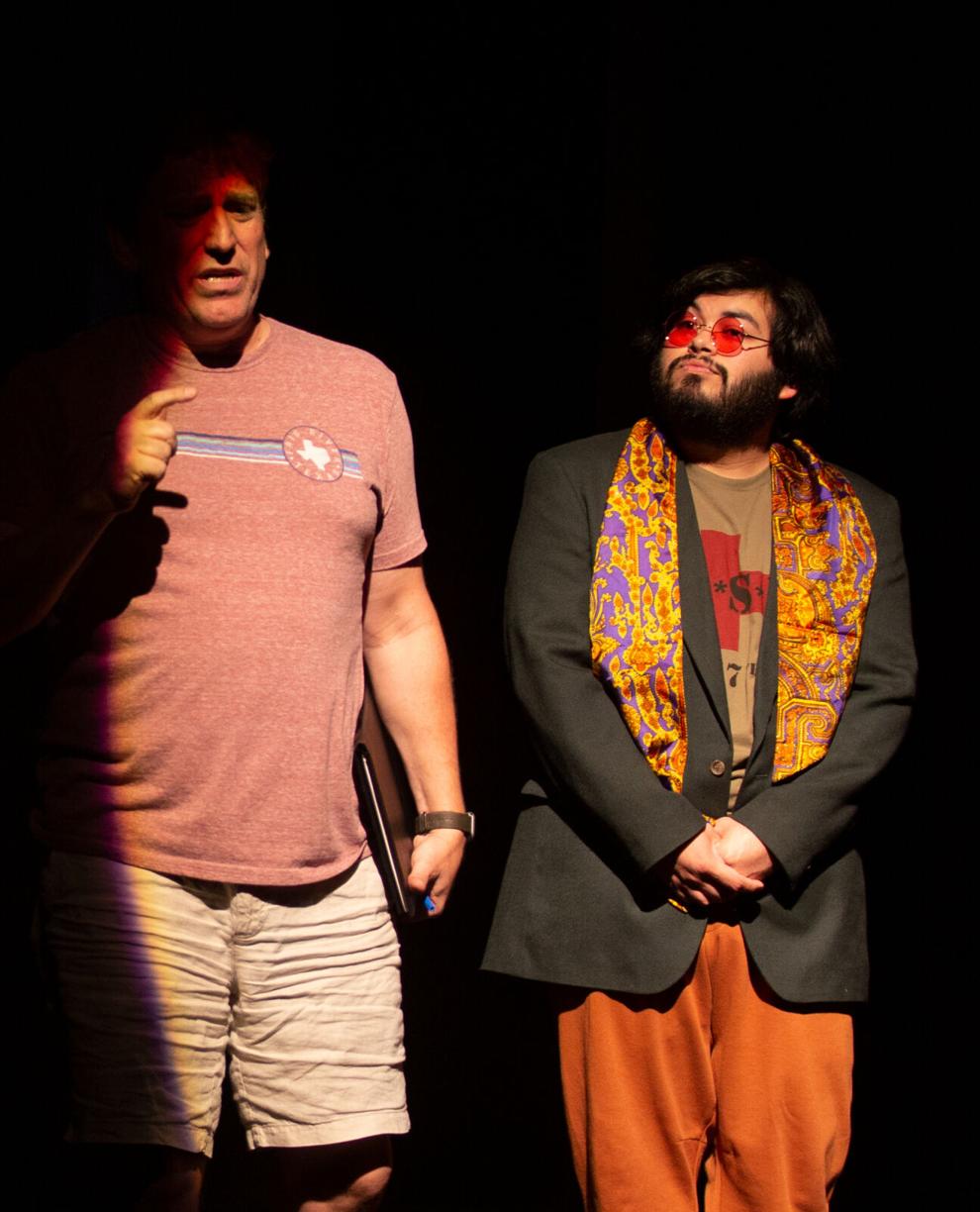 Theatre Victoria is performing the world premiere of "Certifiably Yours," by Lawrence Paone, the 2020 winner of its playwriting competition. Due to COVID-19 restrictions, the performance of this original work was delayed.
The play is a farce with a simple premise: A psychiatrist wants government approval to develop a utopia, otherwise known as a gated community, to house society's unemployable creative citizens. Just by chance, this includes his younger brother Cecil, who he'd like to get rid of. His plans become complicated by a sex worker who suffers from restless leg syndrome, a romantic from the vice squad and a master criminal wanted by the FBI for ripping the tags off mattresses.
Playwright Lawrence Paone describes a farce as a play in which the lead character usually makes stupid mistakes, ending up in a difficult position, and then "feels the need, for whatever reason to lie and cheat to get himself out of this predicament that he put himself in."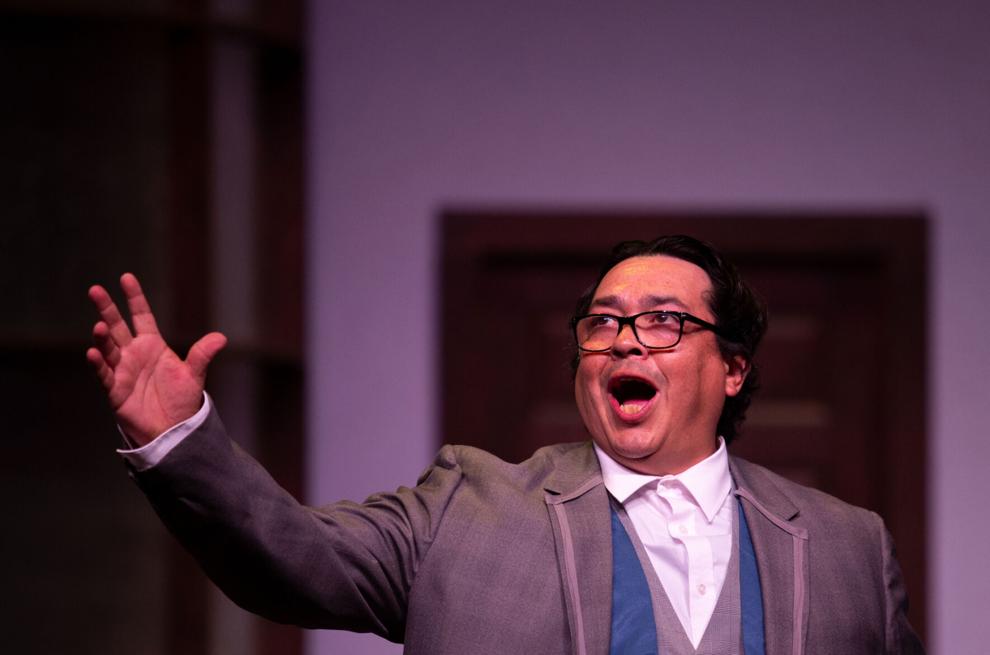 Paone thinks "there's just something very primal" about someone who makes a mistake (or three or four) but then wants to blame it on anybody else other than himself.
"To save his own neck. He goes out of his way to make up stories, make up lies, make up relationships, whatever. I think if it's done right, it can be very, very funny."
Early comedies like Laurel and Hardy and Abbott and Costello made an impact on his style.
"I spent most of my childhood in front of the television set, watching a lot of Abbott and Costello movies and their TV show," he said, noting some of the rhythm of his dialogue reflects those influences. "I borrow from a lot of those classic comedy teams. And it goes through the Cuisinart of my brain, and we'll see what comes out on the other side."
Director Michael Teer, who is also executive director of Theatre Victoria, explained that "comedy is hard, but farce is harder."
To perform a farce successfully, he said, it is "all about timing and just making sure the audience can never say, 'Could that really happen?'" If they can, something has gone wrong.
He emphasized it is important for the actors in a farce to believe in their own character and situation.
"You have to be in the moment. I think that's the biggest thing — be in that moment, at that time. That's your world."
Mariah Massengill plays the role of Patience, the sex worker. Massengill has been performing for 15 years, starting at theater summer camps at age 12. She majored in theater at Texas A&M-Corpus Christi and is working on a master's degree in creative writing at the University of Houston-Victoria.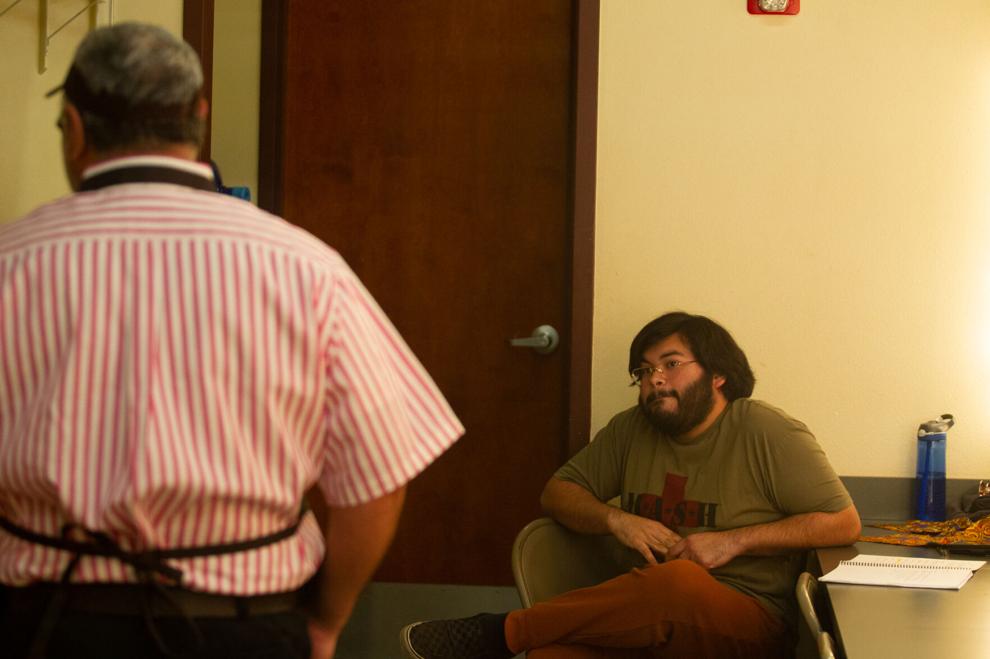 Teer told her the character, despite being a sex worker, is actually quite sweet.
"She's got this kind of like, innocence and charm about her," Massengill said.
"We didn't want her to just look like an object on stage," she said, "So, I've been trying to bring out another side of her — charm, for lack of a better word. So that's been the biggest challenge."
Massengill said the play has "one of the wittiest scripts I've ever read. So, anyone who likes slapstick humor or just likes wordplay, or you know, farces? Yeah, it's got all of that. It's very enjoyable," she added.
"It just builds and builds and builds. Of course, once you get everything established, it's door shenanigans. … We enjoy it every single night, so I think the audience will enjoy it, too."
Alexis Hickey, a newcomer to Victoria from the state of Washington, is a recent graduate with a master's degree in library science. She was hired by the University of Houston-Victoria. "I love theater." At work, she heard about auditions, so she read for the role of Mona, the detective. "I've had such a great time."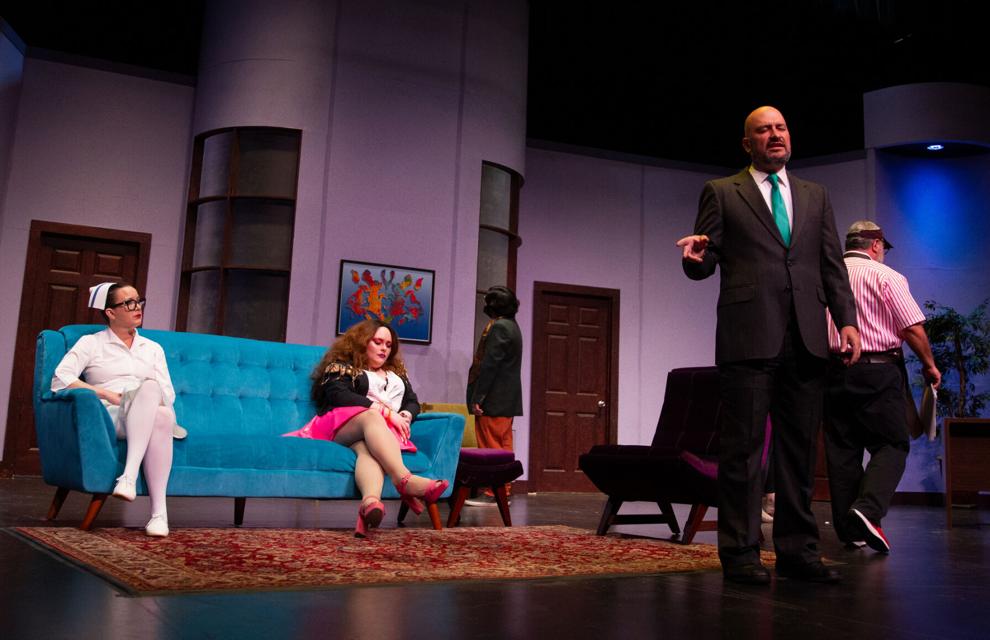 "She's the type of person who always, like jumps from point A to Z without looking for any of the details in between," she said of her character.
Mona is one of the creators "of the moments of pure confusion," because "she doesn't know that they think she's the inspector, and they don't know that there is an inspector coming," Hickey said, adding the comedy is derived from the fact that "everybody's on a different plane and hasn't told each other everything because we're all assuming we know things."
Joey Ochoa plays Cecil, the artistic baby brother who has written a screenplay and wants to have it made into a movie. His relatives just want to get rid of him.
Ochoa said playing Cecil has been "really easy for me. When I read for him, I really connected with him immediately. He's very devil-may-care. He just sort of floats through life. And his family allows him to do that."
Ochoa said the play itself has a "really healthy mix of back-and-forth language and physical comedy."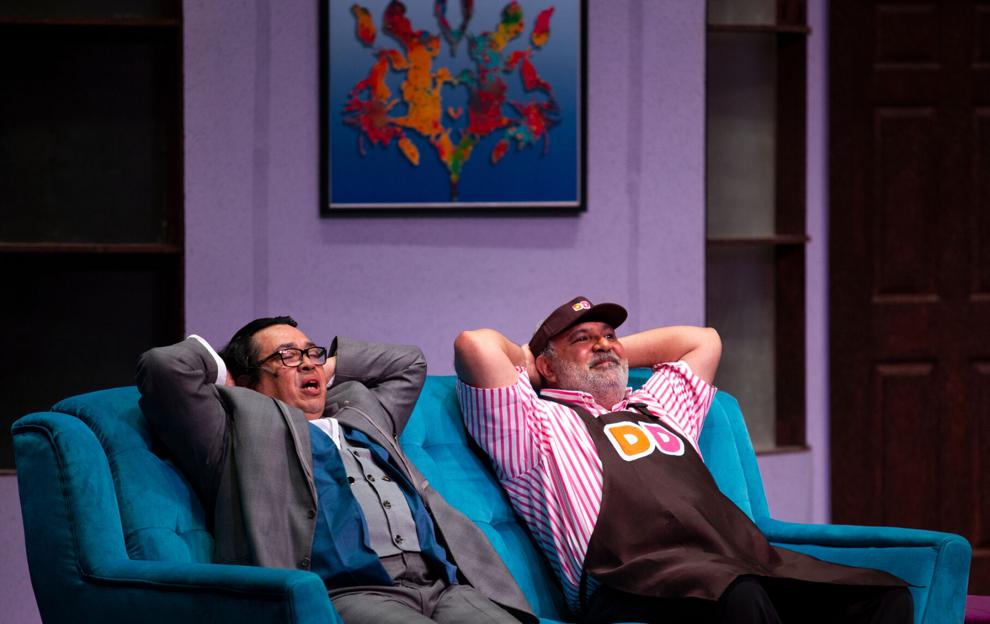 In a comment reminiscent of his character, Ochoa quips, "Because this is the world premiere of the play, I can mess up every single one of my lines, and no one will know the difference."
Cast, director and playwright all stress that this is a play that is a lot of fun, both to perform and to watch.
"There's a quote from Charles Dickens that I put in my yearbook when I was graduating from college," Paone said. "And he says, 'There is nothing in the world so irresistibly contagious as laughter and good humor.' And right now, I think the world is, in many ways coming apart at the seams. And I've always been attracted to comedy.
"So, if you ask me, 'Why should people come see the play?' There's a lot of drama and tragedy going on in the world and hopefully people come see the show — whether it's for an evening or an afternoon — they can get some laughs and forget about the all the horrible things going on in the world."
"Certifiably Yours" is directed by Michael Teer and features: Joey Ochoa as Cecil Ouimet; Jeff Sabedra as Louis Ouimet; Mariah Massengill as Patience; Alexis Hickey as Mona Oneaux; John Michael Urbano as Wallace Ouimet; Luke Maier as twin brothers; and Aimee Ford as Nora Neddleman.