Criminal District Attorney
| Candidate | Votes |
| --- | --- |
| Constance Filley Johnson | 56% |
| Steve Tyler | 44% |
| (100% precincts reporting) | |
Celebration resounded from supporters of district attorney challenger Constance Filley Johnson with the official announcement of her win late Tuesday night.
"I'm honored," said Johnson, beaming, as supporters rallied around her.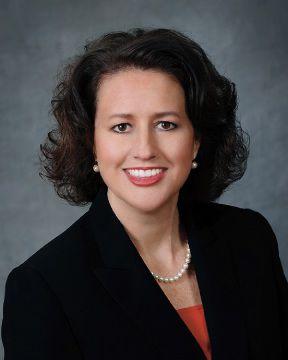 "It's official now," said one supporter at her election results party hosted at Frances Marie's Restaurant in Victoria.
"It's a shame that we have 54,000 people registered and about 8,500 people voted. But that's not a new phenomenon. The voters who did vote, they've spoken," Tyler said.
According to results from the Victoria County elections office, Johnson received about 56 percent of the vote to Tyler's about 44.
"Hatred will drive people to the polls quicker than approval," said Tyler.
"They are going to be in great hands," said Crossroads defense attorney Brent Dornburg, who gave $1,000 to Johnson's campaign. "Just as Ms. Johnson has represented her clients extremely well and extremely professionally, the citizens of Victoria County can expect to be represented in the same fashion. I look forward to working with her."
Victoria business owner Donald Elder, who gave $2,000 to Tyler's campaign, disagreed.
"We are going from having an excellent and highly qualified, experienced individual to, as Mr. Tyler points out, someone who has never prosecuted a case," Elder said.
For Elder, Tyler's preference for jury trials and DWI policy were a sign of the incumbent's character.
"He could have easily backed off on the DWI prosecution because he knew that was what the other candidate was going to be running on, but he didn't because he has principle," Elder said. "That shows the extensive courage the man has."
But Robert Loeb, another Victoria business owner, said he didn't see the wisdom in that policy. Loeb also said he was troubled by the turnover of prosecutors under Tyler's direction.
"I'd like to see a more stable district attorney's office," he said.
Although Tyler said he would work to ensure a smooth transition with Johnson, he also anticipated the departure of assistant district attorneys in his office.
"I will probably ask that they look to their own best interests," Tyler said. "They've been loyal employees, and it's important to show them that same loyalty, so I imagine I will be shorthanded very soon."
But Assistant District Attorney Brendan Guy, who has served in Tyler's office for more than five years, said he admired Tyler's energy, knowledge of the law and ability as a trial attorney. He lamented the end of Tyler's leadership.
"I really don't see how that will make the people of Victoria County safer," said Guy, who added he likely would resign upon Johnson's assuming office in January.
The original version of this story was corrected to show which campaign Donald Elder donated to.