A body found in a burned SUV in Matagorda County was identified as a Victoria mother of two who taught CrossFit classes and worked as a dance instructor and elementary school teacher.
The woman in the vehicle was identified as Amanda Johnson, 38, by the Fort Bend County Medical Examiner's Office after a forensic investigation, said office administrator D'Neal Krisch.
The cause of Johnson's death remains under investigation, Krisch said Thursday.
The Matagorda County Sheriff's Office said in a news release that the investigation remains ongoing as of Thursday afternoon. Lt. James Orr, the agency's spokesman, said no arrests had been made, to his knowledge, as of Thursday afternoon. Orr declined to release any further information about the investigation.
Johnson, known by many of her friends as "A-Rod," taught classes at CrossFit 302 in Victoria for about eight years, said Ray Bazan, the gym's owner. For the last several years, Johnson taught morning classes, arriving at the gym "like clockwork" at 5:10 a.m., Bazan said.
"She just liked to work out. She was always the type to stay in shape," Bazan said. "We just kind of hit it off."
Bazan described Johnson as a private person who was devoted to her work and her kids. She often brought her two children with her to the gym in the mornings, then helped them get dressed and ready for school once she finished teaching.
Johnson also worked at Victoria All Star Dance Academy and Complete 360, a vitamin and nutritional supplements store. From 2008 to 2014, she taught at O'Connor Elementary and Torres Elementary, said Ashley Scott, a spokesperson for Victoria Independent School District.
Anna Ortega, owner of Victoria All Star Dance Academy, said Johnson worked there for four years. She coached the academy's competitive dance kids and taught recreational classes with students from 18 months old through high school.
Ortega, whose daughter competes alongside Johnson's daughter at the academy, said Johnson was a standout cheerleader whose teams at Victoria High School achieved national success. As a dance instructor, she dazzled her students by performing some of the same stunts she learned to do in high school, and pushed them to give their all.
"Sometimes (my daughter) would break down and cry because she couldn't do something and Amanda would whisper to her and give her a hug," Ortega said. "She gave them that confidence to know with hard work and a little patience they could do anything."
Krissy LeAne, who took CrossFit classes with Johnson for several years, said Johnson was "such an inspiration" during her workouts.
"She always encouraged me to push my limits and actually knew what I was capable of even if I question myself at times," LeAne said.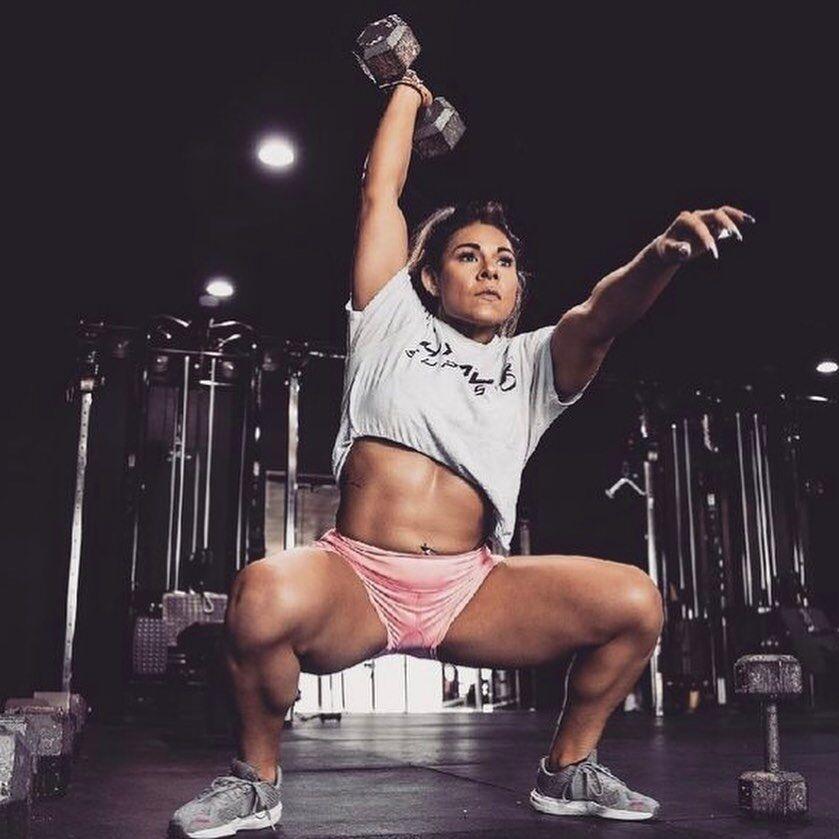 The Victoria Police Department was informed that Johnson was missing at about 9 p.m. Saturday. At about 2:30 a.m. Sunday, Matagorda County deputies were dispatched to County Road 454 in Midfield, where they found a burned 2018 Ford Explorer with human remains inside.
Krisch said Thursday the vehicle was parked on a driveway leading to private property off the county road when deputies found it.
The last time Bazan saw Johnson was the morning of April 16 when she left the gym and told him she'd see him on Tuesday, just as she did every Friday. The gym's employees and members have been in "disbelief" since they learned about Johnson's death, he said.
CrossFit 302 is hosting a memorial workout in Johnson's honor at 9 a.m. May 1. The event is open to the public, Bazan said. Donations and proceeds will support her children and help pay for funeral expenses.
Ortega said All Star Dance Academy's competition team decided to attend their upcoming competition this weekend even after losing their beloved coach.
"Our girls will be there," Ortega said. "They all said they wanted to go, to honor her."