Growing up, Briana always thought of her younger sister, Keely, as the strong one.
"She would tell me to be confident. She would tell me to stand up straight," said Briana Dandley, 30.
Before her first mental illness diagnosis, Keely Dandley, now 28, was outgoing and popular, an honor roll student and a cheerleader with no shortage of friends at Memorial High School in Victoria. But 10 years later, life for the sisters has changed.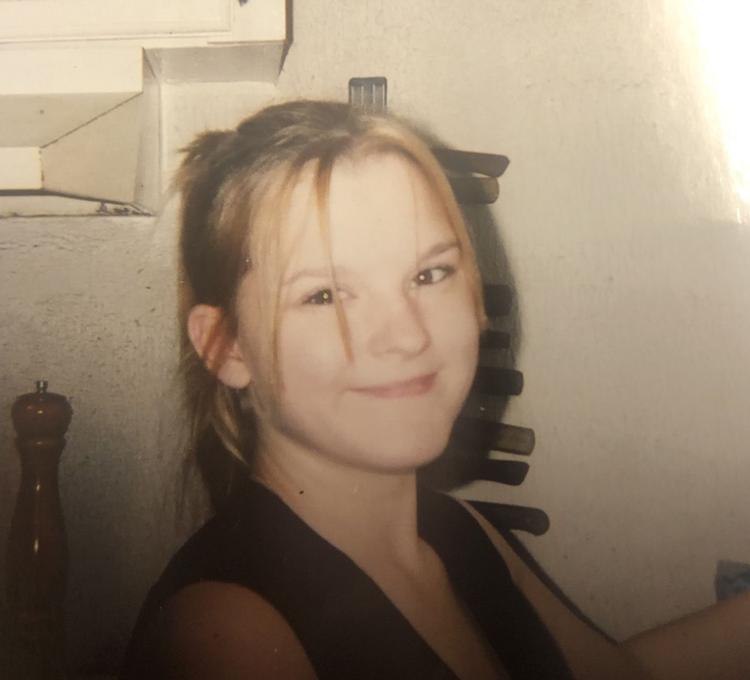 Thursday night, Briana's eyes were swollen and rimmed with tears from days of worry as she sat at her dining room table where old photos of her and her sister lay spread.
"This is all I have left – photos," Briana said, adding, "I want her back."
Four days earlier, Keely kicked down the reinforced door of her mother's bedroom and stabbed the woman repeatedly as she lay in a fetal position begging for her life, Briana said.
When Briana heard the news, she fainted, fell backward and shattered her bedroom window with the back of her head. Despite that shock, she said it hurt more to see photographs of her sister half-naked and wielding a knife posted within moments on Facebook. Many comments, she said, were especially painful because people found the photograph funny.
Briana said the Keely before her symptoms began was a private person who would be horrified to see herself portrayed in such a manner.
The attack ended with Keely in the Victoria County Jail facing a first-degree felony aggravated assault charge and her mother, Elizabeth Duckworth, 66, in the intensive care unit at DeTar Hospital Navarro.
Briana said Keely has since remained in isolation at the jail, another cause for worry, but Victoria County Sheriff's Office officials did not confirm or respond to questions.
Saturday afternoon, Keely was unable to receive visitors in the jail during her visitation hour because she was in the medical unit.
"I'm her big sister. She's my family. She's my best friend, my partner in crime, my ride-or-die, but I have to do what's right," said Briana, adding, "It hurts so bad, but it will hurt more if someone else gets hurt."
It began gradually when Keely was about 18.
"Her eyes changed. Her mannerisms changed," said Briana. "She saw things, heard things, and you couldn't convince her that it wasn't real."
At first, her family thought it was drugs, Briana said. They were wrong. Keely was diagnosed with bipolar disorder and schizophrenia soon after.
In the earliest years of her diagnoses, Keely's family thought they could care for her by themselves and control her disease. They were wrong again.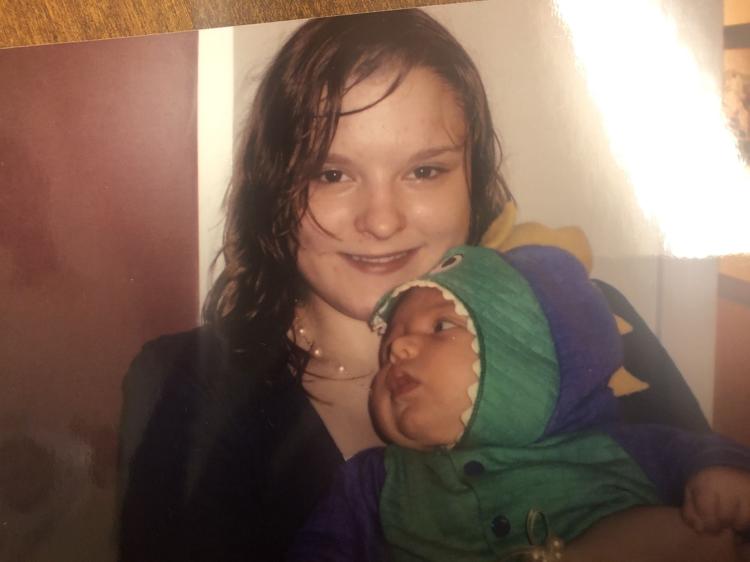 During that time, Briana remembered an instance when she ran naked with shampoo in her hair from a shower after hearing her mother's screams. Keely had her mother in a chokehold. With all her strength, Briana barely managed to fight off her sister as her mother's face began to turn blue.
Despite the experiences of Keely and her family, Dr. Kourtne Roberts, a solo psychologist practitioner in Victoria, said only a tiny percentage of those with schizophrenia commit violent crimes. In fact, she said, some studies show those with the illness are more likely to be victims rather than perpetrators.
According to the National Institute of Mental Health, schizophrenia is a chronic and severe mental disorder that often manifests between the ages of 16 and 30.
Symptoms include hallucinations, delusions, reduced feelings of pleasure, a lack of emotion, diminished attention and poor decision-making.
Keely, her mother and sister said, is prone to visual and auditory hallucinations as well as delusions that sometimes convince her that loved ones are enemies wishing her grave harm.
"Keely in a schizophrenic rage is like a bull charging you," Briana said. "We are no match because we don't have the adrenaline and the fight-or-flight response giving us superhuman strength."
Once, Briana returned home to find Keely had taken off in her car and totaled the vehicle, escaping the crash unharmed.
Another time, Keely fired a shotgun at her mother, blasting a cabinet and narrowly missing her.
Despite those close calls and numerous others, Briana didn't decide to cut contact with her sister until she thought her kids might be at risk.
"I got pregnant, and I couldn't risk it," she said. "You don't know what's going to happen. You have to be on guard. We're at a loss about how to handle her."
Afterward, Briana vowed never to place her son at risk with her sister.
"The guilt is eating me alive," said Briana about the choice to let her sister go.
Despite her guilt for that decision, Briana and her mother hoped Keely would be able to live on her own in an apartment in Corpus Christi.
That hope was dashed after she attacked a police officer, resulting in a conviction and five-year probation.
Over the next few years, Keely would disappear periodically, leaving her family wondering and worrying where she was and whether she was being taken advantage of. They also worried Keely's homelessness might make her the victim of sexual assault.
Every now and then, she would reappear in distant jails with additional charges and bruises, some of which her family suspected were self-inflicted.
Briana and her mother are convinced drug addiction had little to do with those disappearances, and a criminal record search shows no substance abuse charges or arrests.
But with two convictions for aggravated assault with a deadly weapon and assault causing bodily injury already on her record, Briana wondered why authorities had not committed Keely to a state mental hospital or another place where she would receive constant supervision.
Taking someone's liberty is never an easy decision for courts, however severe a person's mental illness may be, Roberts said. While courts may be compelled to place a person in inpatient care for 72 hours, long-term commitment must be balanced with personal freedoms, she said.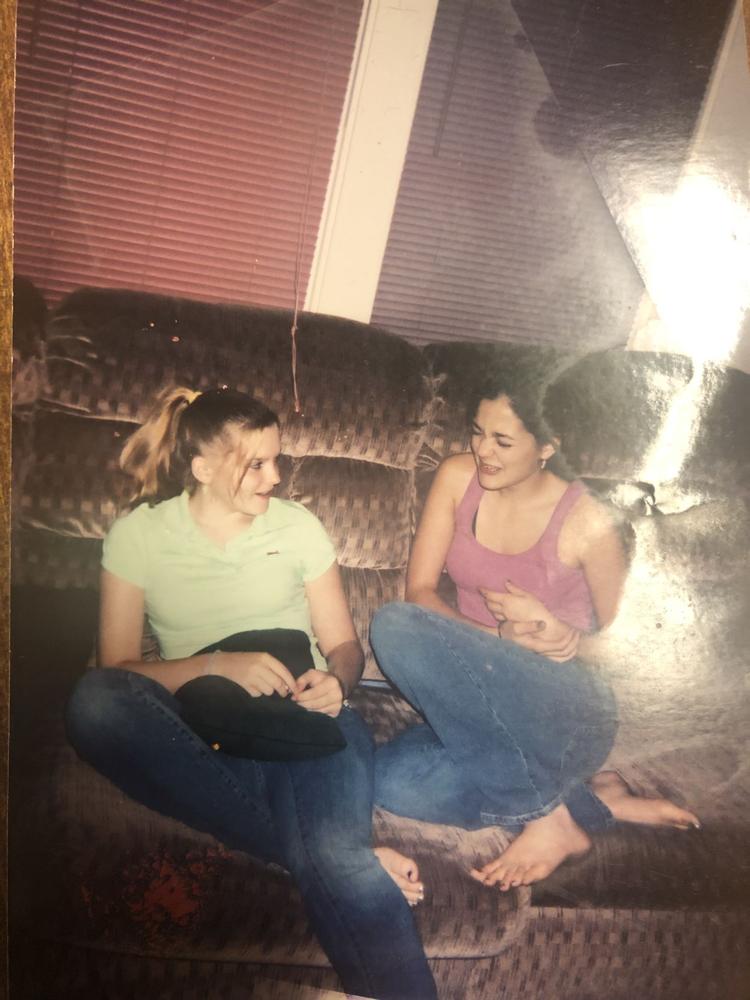 Navigating the mental health treatment system is an equally difficult task, and simple, one-size-fits-all remedies for schizophrenia are simply fiction, Roberts said.
In fact, Keely, who has received countless medications, was receiving medication during her most recent attack on her mother, Briana said.
Although Roberts recommended Keely's family work with the Gulf Bend Center, a mental health and mental retardation center that can bring a variety of services from support groups to medication and treatment to disability programs for indigent patients, the woman's family said they have tried that.
"I've done all that multiple times," Briana said, adding her desperation has driven her to call not only Gulf Bend but her district attorney, police department, state senator's office and other authorities. None have offered a unique solution, she said.
"Nothing happens," she said. "They just give me another number."
According to the Western Interstate Commission for Higher Education, rural populations face shortages of mental health care professionals and services, must travel further for those services and face an increased stigma when seeking help.
Unfortunately, cases like Keely's are far too common, said Port Lavaca Police Chief Colin Rangnow, who estimated receiving at least two or three calls for mental health crises each month within his jurisdiction. Often, he said, those calls involve the same people who for whatever reason have not been able to successfully manage their illnesses.
He also echoed some of Briana's frustrations with Gulf Bend, saying the center sometimes takes hours or days to help indigent patients.
A Gulf Bend spokeswoman said the center's officials were unavailable to comment.
Police, Rangnow said, are ill-equipped to deal with those who experience crises but are nevertheless thrust into that role by necessity.
But police do have some tools, Roberts said.
Specially trained mental health officers working with the Victoria Police Department should be able to assess Keely's risk to the public, family and herself and seek appropriate treatment.
Victoria police did not respond to interview requests for this report.
But as police, attorneys and courts begin processing Keely's pending aggravated assault case, Briana said she has her doubts about whether they will in fact be able to help her sister.
As of Saturday, she said an officer had yet to talk to her about Keely.
"I need help. There is no help," she said.