A Victoria apartment shooting that left one man dead occurred as he and a group of people attempted to force their way into a resident's home, authorities said Friday.
The resident, who was injured in the shooting, exchanged gunfire with the group, and the group fled the scene before police arrived, according to a Victoria Police Department news release.
It is unclear how many people were involved in the shooting or whether they were associated with the resident. Department spokeswoman Lauren Meaux declined to answer those questions, citing an ongoing investigation.
The man found dead at the scene by police was identified as Jacob Escobedo, 19, of Brady. Escobedo was part of the group that attempted to force their way into the home, Meaux said.
The resident, who was identified as Keanu Sanchez, 25, of Victoria, suffered injuries authorities determined were not life-threatening, according to a department news release.
On Tuesday at 6:54 p.m., police were dispatched to Victoria Place Apartments, 701 E. Airline Road after receiving calls about gunshots in the area. After arriving just minutes later, they discovered Escobedo's body and Sanchez, who was injured.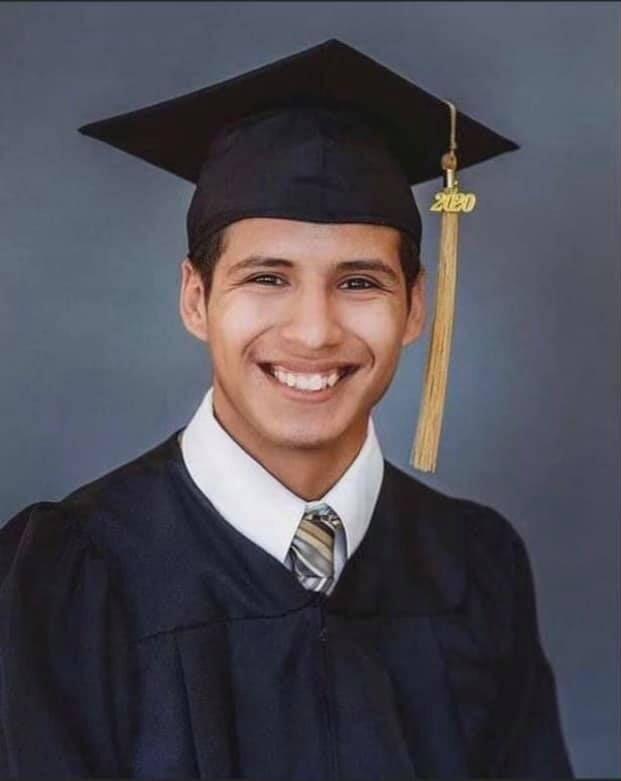 An autopsy conducted by the Travis County Medical Examiner's Office determined Escobedo's cause of death was multiple gunshot wounds.
No arrests had been made in the case as of Friday evening.
Meaux declined to disclose Sanchez's current condition.
"This is an active and ongoing investigation. Additional information is not available at this time," Meaux said.
Meaux said investigators think the shooting was an isolated incident.
Days before the shooting, Escobedo told family members he was going to Victoria to meet someone, according to his grandfather.
Police said all leads are being pursued in the investigation. Investigators are asking anyone with information about the shooting to contact Victoria Crime Stoppers at 361-572-4200.