On certain Victoria roadways, it's common to see figures darting between passing automobiles.
"It scares me," said Kimberly Perez, manager for Amco Auto Insurance, 1406 E. Rio Grande St.
Many days while working at the office, Perez sees pedestrians crossing dangerously.
Some wait in the street's center turning lane as vehicles whiz by, she said. Others enter the traffic-filled roadway without the use of a crosswalk.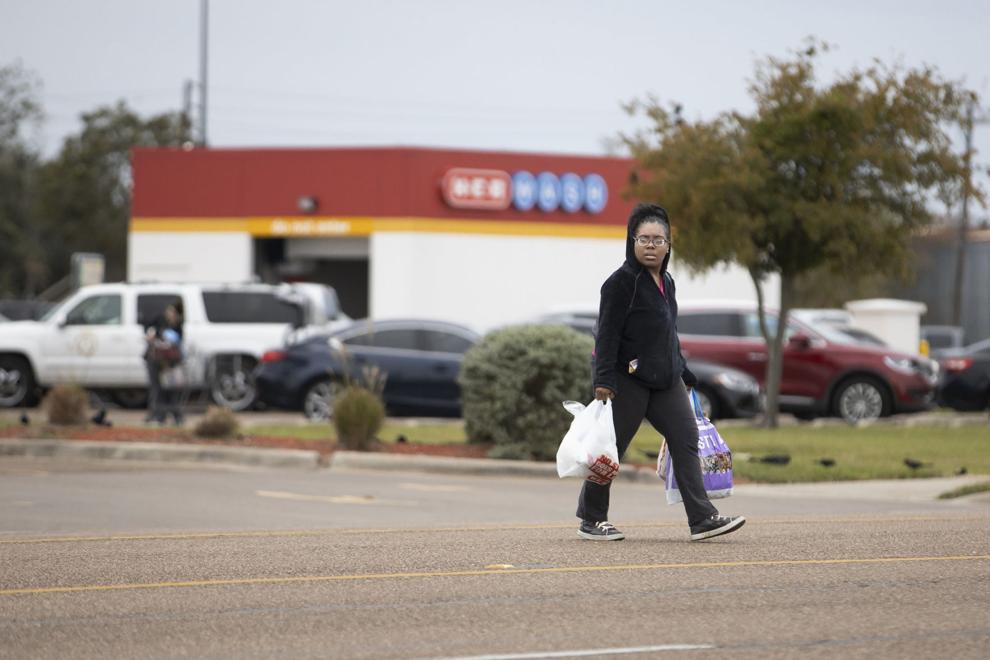 "I see it happen a lot," she said, adding, "I feel sorry for those people because what if they get hit?"
Since January 2015, Victoria police have issued 17 tickets for jaywalking. Seven of those tickets were issued within half a mile of Amco Auto Insurance and the H-E-B grocery store that many say is a common destination for pedestrians. According to Texas laws, the tickets can range from $1 to $200, not including court fees.
Council members approved in October a resolution for a $912,000 project for sidewalks and a crosswalk over East Rio Grande Street near the H-E-B and Amco insurance office.
H-E-B representatives have declined to answer specifically whether they would cooperate with the approved project plan, which would require construction on their land.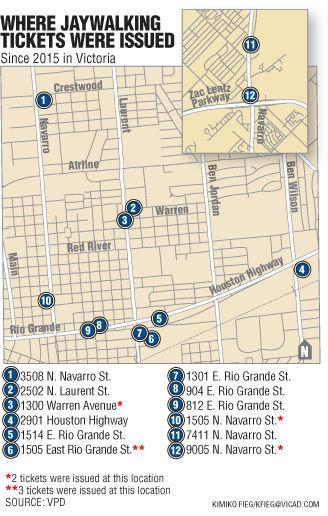 Although some pedestrian advocates say fines and tickets are not proven to prevent dangerous pedestrian behavior, others, like Victoria City Councilman Jeff Bauknight said police should give tickets when the law is broken.
"To enforce proper pedestrian behaviors, you need to provide tickets to those who are jaywalking when they are putting themselves in (danger)," Bauknight said. "If the city is going to spend taxpayer funds to help improve pedestrian safety in that area, any pedestrian that chooses not to follow one of the crosswalks ... should receive a ticket to enforce the correct behavior."
While Victoria Police Chief J.J. Craig said he does think ticketing can be an effective means of preventing dangerous and illegal pedestrian behavior, he added that ultimately it's up to individual officers to decide whether to write a ticket or simply give a warning.
Craig said he himself has issued no tickets but has warned at least four people who were crossing dangerously.
The police chief recalled one instance when he stopped an elderly man who was crossing the street illegally with grocery bags hanging from his walker.
"I ended up turning my lights and getting him out of the street, and (I said), 'Why would you do that?' He said, 'It's too far to go down to Laurent,'" Craig said.
Craig said he sympathized with the man, who was trying to get home.
"If I was upset before, I wasn't upset after talking to him, but that is dangerous," Craig said. "It's a dangerous location."
Victoria City Councilman Mark Loffgren said to grasp why pedestrians cross without crosswalks, it's essential to understand what it's like to live in Victoria without owning an automobile.
Loffgren, a former manager at the East Rio Grande Street H-E-B, said the grocery store is near neighborhoods where many people rely on walking or public transportation to get around.
He also pointed to a lack of convenience stores, making the H-E-B an even more important destination for many.
Bus transportation can be helpful, but fares can stack up quickly, especially for families, he said.
"If you don't have a car, how do you get to a place? You walk," he said. "A lot of people can't relate to that."
How often do you walk a city street outside of your neighborhood in Victoria?
Jay Blazek Crossley, director for Vision Zero Texas, a nonprofit project aimed at reducing the number of transportation deaths in the state, said drivers are more likely to blame pedestrians for bad behavior simply because they are noticed more.
"Over and over in Texas, we're blaming the victims," Crossley said, adding, "We should design the traffic safety system (by keeping in mind) that people will make mistakes."
To effectively promote pedestrian safety, he said, community planners and leaders should think about why pedestrians cross illegally in some places.
While Crossley said he could not speak directly to the safety features in Victoria, he said city planners have traditionally favored improvements for drivers over pedestrians.
"Texas has historically held an automobile-centric culture," he said.
He said the most prevalent attitudes aim to decrease driving times by upping speed limits, which has resulted in dangerous conditions for everyone whether they are walkers or drivers.
"We have made mistakes across Texas in how we designed our transportation system, and more and more people are recognizing that we have made these mistakes," he said.
Maggie Bergeron, Metropolitan Planning Organization coordinator, said she agreed it's ineffective to ask pedestrians to cross safely without providing the right options to do so, adding that she prefers the term "midblock crossing" to jaywalking.
"No one should be punished with death for making a mistake," she said. "We know you are not going to be able to walk three blocks down just to get to the other side of the road if there is no way to cross there."
The MPO, she said, is currently updating its 25-year plan for traffic improvement projects based in part on interviews conducted with residents during the summer.
While those who spoke to the MPO identified the area by the East Rio Grande Street H-E-B as having the highest number of dangerous pedestrian crossings, they also mentioned parts of North Navarro Street, Bergeron said. Since assuming her role at the MPO about a year ago, she said she has been surprised by the demand for pedestrian safety in Victoria.
"I don't think I've seen as high an interest and need and want as I have here for people to have better sidewalks," she said.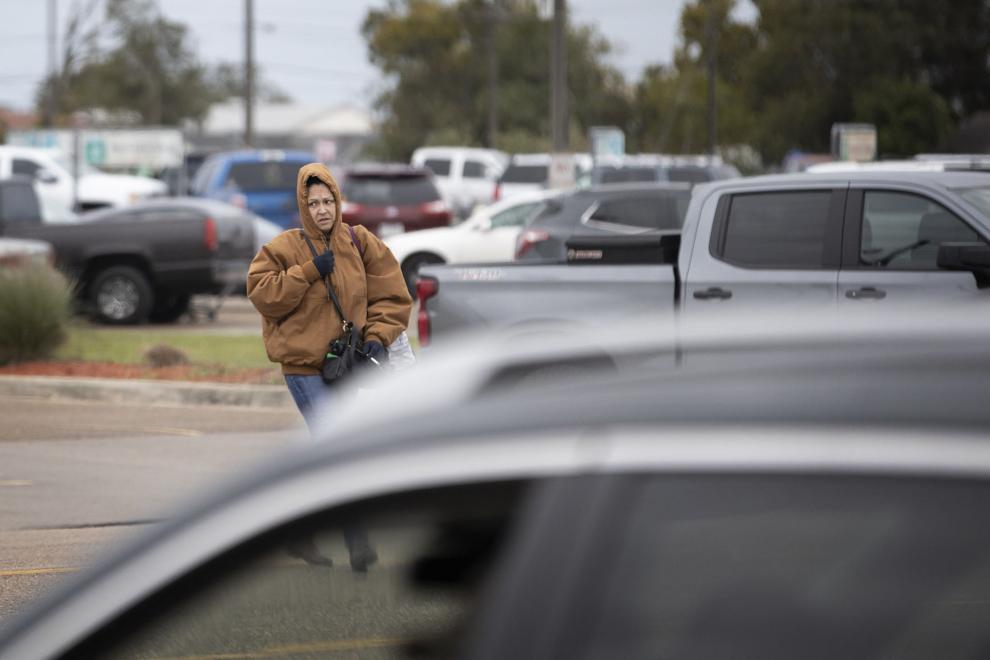 A TxDOT project underway to create a center median along North Navarro Street should improve pedestrian safety there, she said.
"It's going to discourage midblock crossings," she said. "It's going to force or request pedestrians to cross where there is signalization."
The MPO is also considering plans to create sidewalks along the Zac Lentz Parkway frontage road in the city's northeastern quadrant, she said.
While improvements that could drastically improve the safety of pedestrians may still be years away from completion, Bergeron said she thinks the future will be better for drivers and walkers.
"I am actually very optimistic," she said.