A retirement ceremony for two Victoria police sergeants was held for the first time in 13 years.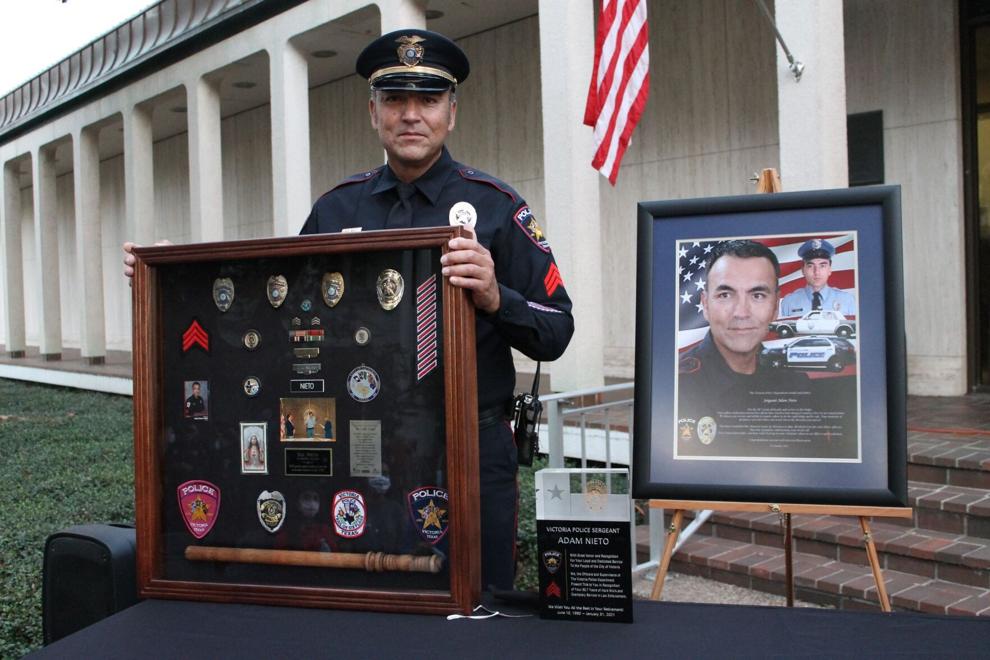 Sgt. Adam Nieto and Sgt. Lee Lemmons took their final "walk-out" as they retired from the department. In the ceremony, held in the 300 block of South Bridge Street, the officers walked out of the police station for the last time to signify the end of a law enforcement career.
Lemmons began his law enforcement career with the Portland Police Department near Corpus Christi on Jan. 15, 1982, then worked for San Patricio County before making Victoria Police Department his final stay on Oct. 9, 1995.
Nieto began his law enforcement career in Victoria on June 10, 1990.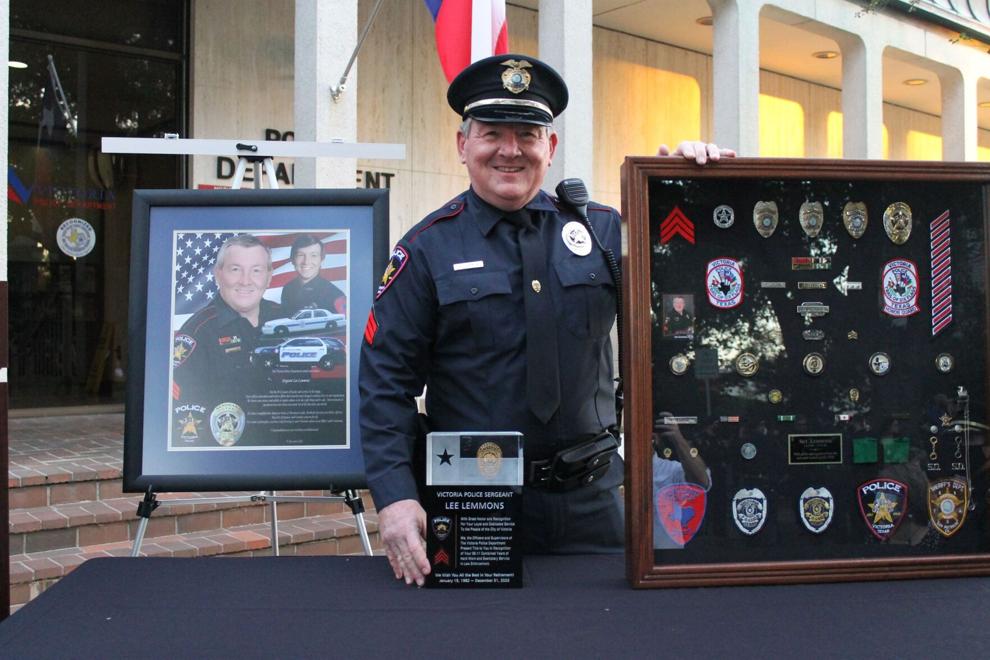 "Both officers were honored for their selfless dedication and their efforts to inspire others and change lives," according to a news release from the city.
Walk out ceremonies are organized on a voluntary basis by retirees' past and present co-workers. The chief of police approves the event and verifies the retiree's status as "honorably retired from the Victoria Police Department."
The department's last walk-out ceremony was held for Chief Richard Jones in 2007.