President Donald Trump has nominated Victoria County Sheriff T. Michael O'Connor as U.S. marshal for the Southern District of Texas, according to a White House news release Friday.
Hours after the announcement, Sens. John Cornyn and Ted Cruz released a joint statement praising the choice.
After he is formally nominated, a Senate confirmation will be required before O'Connor can assume the new office.
"Sheriff O'Connor's successful law enforcement career in Victoria County has prepared him well to serve as a U.S. marshal," Cornyn said. "I commend the Trump administration for nominating a service-oriented Texan and will work to ensure his swift confirmation by the Senate."
"T. Michael O'Connor has served the people of Victoria County with distinction and professionalism for 14 years, and I urge his swift confirmation," Cruz said. "I'm grateful President Trump has nominated him to be the U.S. marshal for the Southern District, where he will continue to serve South Texans well."
If confirmed, O'Connor would replace U.S. Marshal Gary Blankinship, who was appointed in 2014.
It's unclear when and why Blankinship will step down.
Blankinship is a former deputy with the Harris County Sheriff's Office and officer with the Houston Police Department.
O'Connor, a Republican, has served as Victoria County sheriff for more than 14 years. He could not be reached for comment Friday.
U.S. marshals are nominated by the president and confirmed by the Senate.
O'Connor has not yet announced his plans for transitioning into the new role if he is confirmed.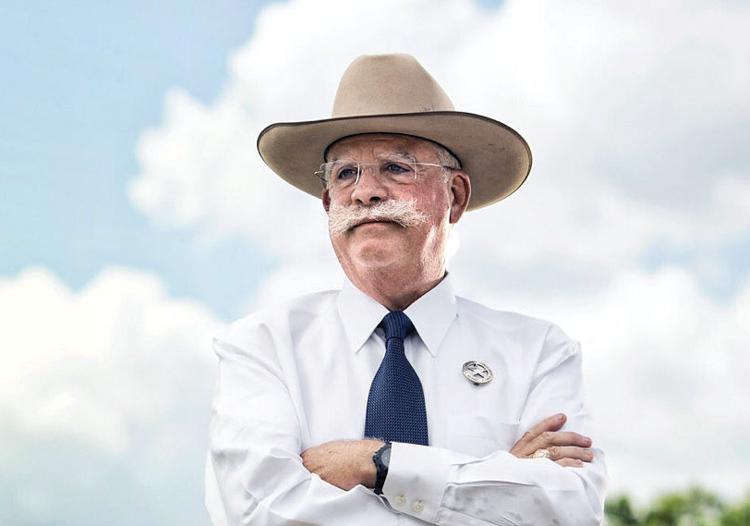 In 2004, O'Connor won the office, beating incumbent sheriff Mike Ratcliff, a Democrat.
O'Connor is a descendant of a Victoria County ranching family that entered into the oil and gas industry, according to a 2004 Victoria Advocate story.
Their wealth was estimated at $750 million in the 1980s by Forbes Magazine.
Previously, O'Connor filled various law enforcement positions in sheriff's offices for Refugio, Goliad and Victoria counties.
He also taught a class on law enforcement professionalism and ethics at Victoria College's Law Enforcement Academy from 2002 to 2004.
O'Connor has served as president of the South Texas Coastal Sheriff's Alliance, which includes 23 counties along the Coastal Bend, and board chair of the Law Enforcement Alliance Project.
He earned a bachelor's degree from Texas A&M University, where he was also a former vice chairman of the university's board of regents.
In 2007, Gov. Rick Perry appointed him to the Texas Border Security Council, which creates performance standards, reporting requirements, audit methods and other procedures for the Homeland Security Fund.
In the U.S., there are 94 U.S. marshals who are appointed to each of the nation's federal court districts.
The service employs more than 3,500 deputy marshals and more than 1,400 administrative employees.