Sheriff's officials are investigating the death of a Victoria County man who was found Thursday morning as a homicide.
That man has been identified as Keith Messamore, 63, whose last listed address was in Quail Creek – less than half a mile from where he was found dead.
Family members had reported the man missing, Boyd said.
Boyd declined to specify what those circumstances were, saying the investigation was still in its initial stages.
Authorities do not think residents in the area face any danger relating to the death, Boyd said.
No arrests had been made as of Thursday evening, said Boyd, who declined to reveal whether a suspect had been identified.
Employees of oil field drilling company Integrity Industries, 961 Industrial Park Drive, who asked not to be named, said they discovered the man at 6:47 a.m. and immediately phoned authorities. The employees said they did not recognize the man.
The man was lying on pavement inside a fenced area by storage tanks at the business, which was gated and locked overnight, they said.
Messamore is thought to have died sometime between 7 p.m. Wednesday and 7 a.m. Thursday, Boyd said.
Precinct 1 Justice of the Peace MaryAnn Rivera has ordered an autopsy through the Travis County Medical Examiner's Office, she said.
Sheriff's officials are asking anyone with information relevant to the death to contact Investigator Tony Daniel at 361-575-0651.
Surrounded by businesses on either side, Integrity is located at a industrial business park west of Victoria just east of U.S. 77.
Brenda Ricketts, manager of Victoria Auto Auction, said her business' security cameras captured footage overnight of the Integrity grounds, which is adjacent and separated by a chain-link fence.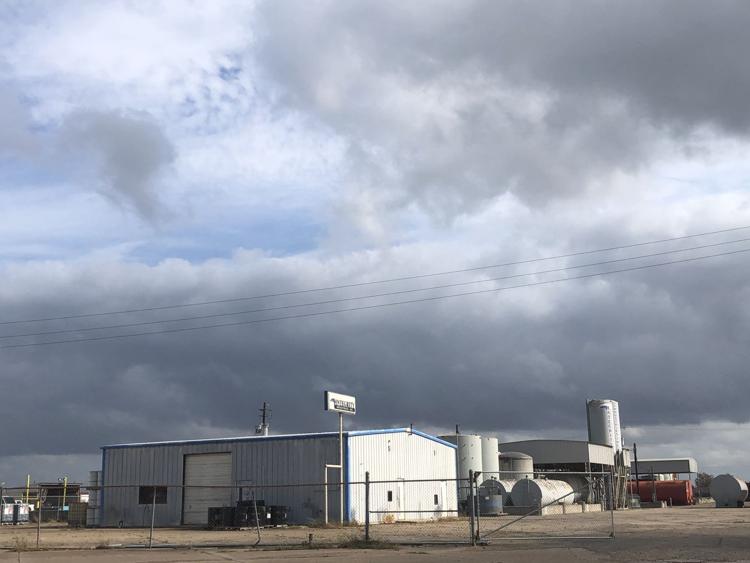 Investigators told her, she said, that their camera had recorded a person on Integrity property.
Integrity does not have cameras on property, and no employees were present there overnight, employees said.
Messamore's family could not be reached for comment.
According to a records search, Messamore has no criminal history.
"Our heart goes out to the family," said Boyd, adding that investigators would work to bring about justice.