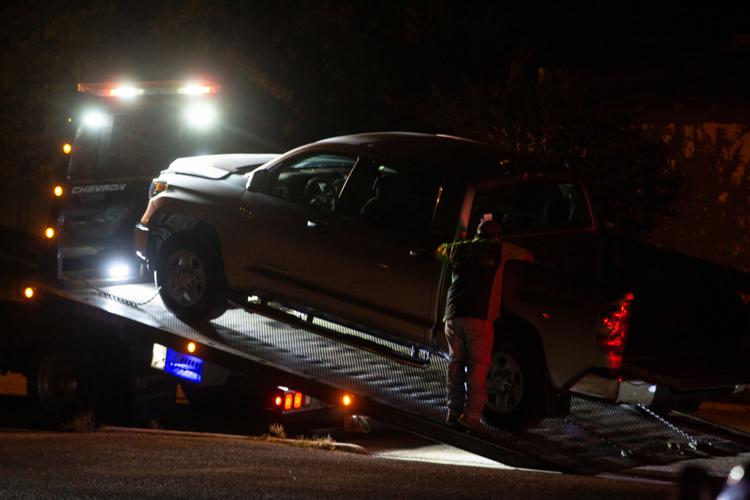 Victoria Police Department received a call at 9:42 p.m. Friday to a motor vehicle accident at 700 E. Rio Grande St.
A Toyota Tundra, driven by Victoria resident Patricia Caceres, 40, was traveling eastbound on the inside lane of 700 E. Rio Grande St. when it was struck by a Kia Sportage traveling northbound at the intersection of North East Street and East Rio Grande Street, senior police officer Jonathan Delarosa said.
Beside Caceres, four minors were inside of the Tundra who were not injured. The Kia Sportage who was driven by Beaumont resident Leigh Redmond, 44, with a passenger in the car was also not seriously injured, Delarosa said.
One of the minors inside of the Toyota Tundra had a scraped knee and everyone was treated at the scene with no occupants being transported to the hospital, Delarosa said.
"The Kia Sportage failed to yield the right of way at the stop sign and pulled out in front of the Toyota Tundra," Delarosa said. "Causing the Kia Sportage to strike the front right of the Toyota Tundra and as a result of them hitting each other, the Kia actually rolled over on its side."
Redmond received a citation for failing to yield the right of way at a stop sign and both vehicles were towed away, Delarosa said.