This story has been updated. To read the updated version, click here.
Nine of the undocumented immigrants were taken to the hospital, and 51 were sent to the Jackson County jail, said Kurt Janica, Edna fire chief. 
Janica said Sheriff Kelly Janica is in the field assisting in the search for the remaining immigrants.
About 70 first responders are assisting in the search, the fire chief said.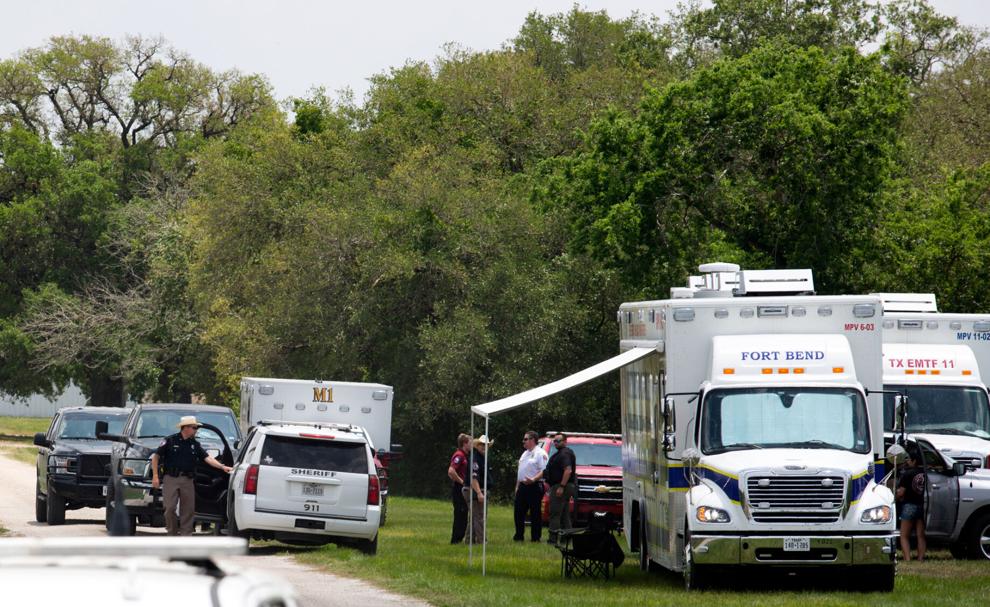 "Everyone is in the field," he said.
Some of the apprehended immigrants were suffering from dehydration with temperatures in the 90s as of about 3 p.m.
About 30 minutes prior, a Ganado Independent School District school bus left a staging area on U.S. 59 used by authorities. 
The bus was carrying people inside.
"We're all hot out here," the fire chief said, adding the "scene remains active."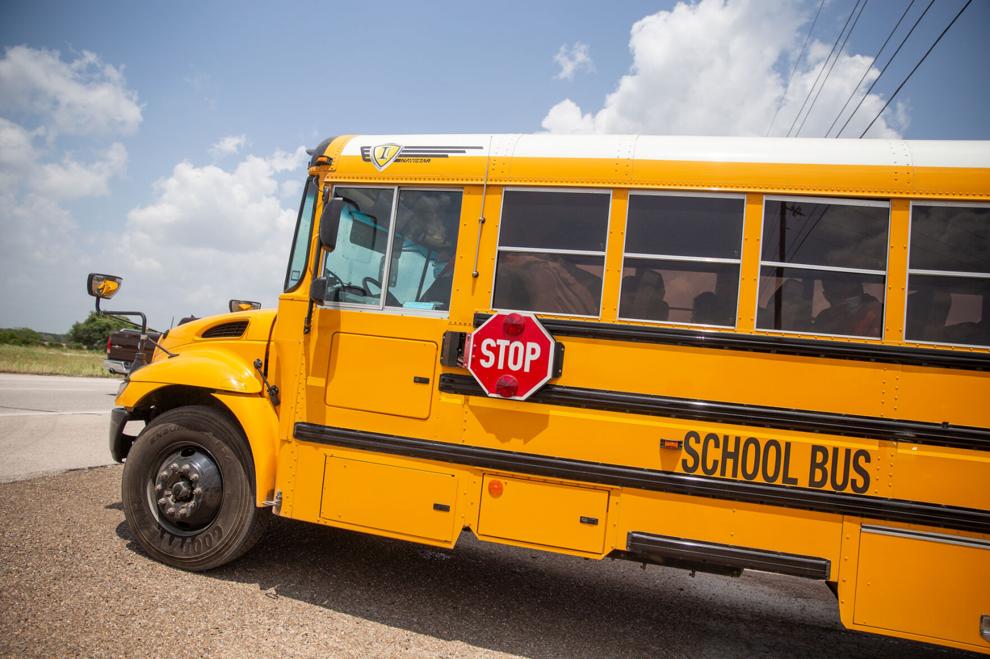 Earlier Friday
About 100 people were being held in a box truck that broke down Friday morning on U.S. 59, about two miles north of Ganado, said Kurt Janica, Jackson County fire chief. 
"Upon further investigation the trailer was found to be full of illegal aliens," Janica said. "They fled the trailer, 10 were apprehended at the scene."
Sheriff Kelly Janica said the truck held between 70 and 100 people, according to illegal aliens that were interviewed.
The box truck was near County Road 202, about 7:30 a.m., according to a Jackson County Sheriff's Office Facebook post.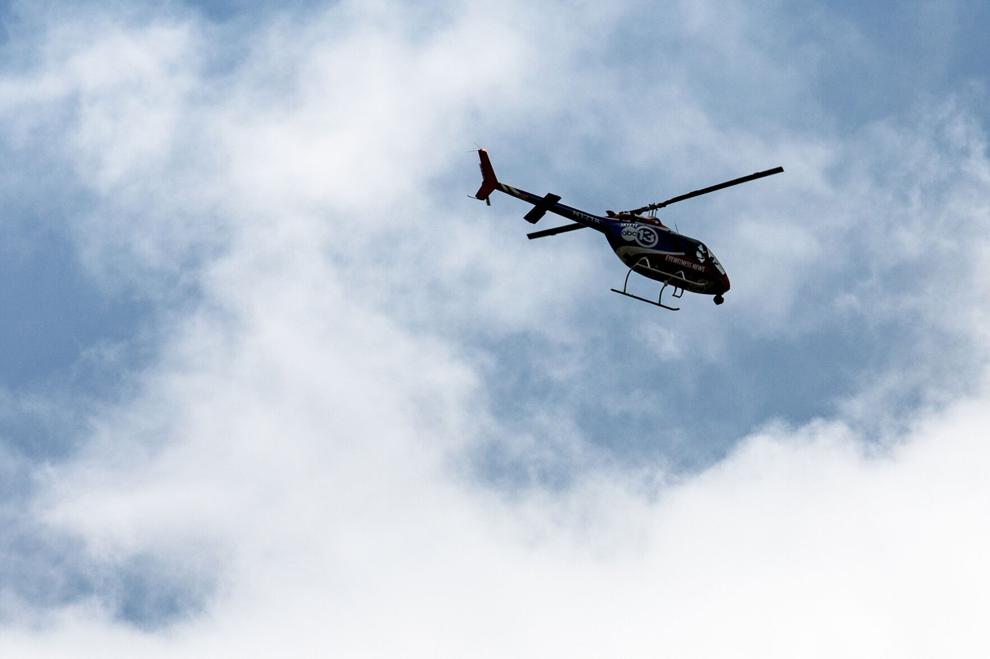 After authorities opened the trailer, "several" people ran away, although many remained inside. Some were found in adjacent corn fields and brush. 
As of noon, 46 of the people were apprehended and were being processed by U.S. Border Patrol agents. Some were being treated for dehydration and minor injuries. 
About 50 of the people were thought to still be in the area.
As of 1:30 p.m., seven migrants were transferred to Jackson County Hospital District where they are in stable condition and being treated for minor injuries and illness, said Lance Smiga, Jackson County Hospital District CEO.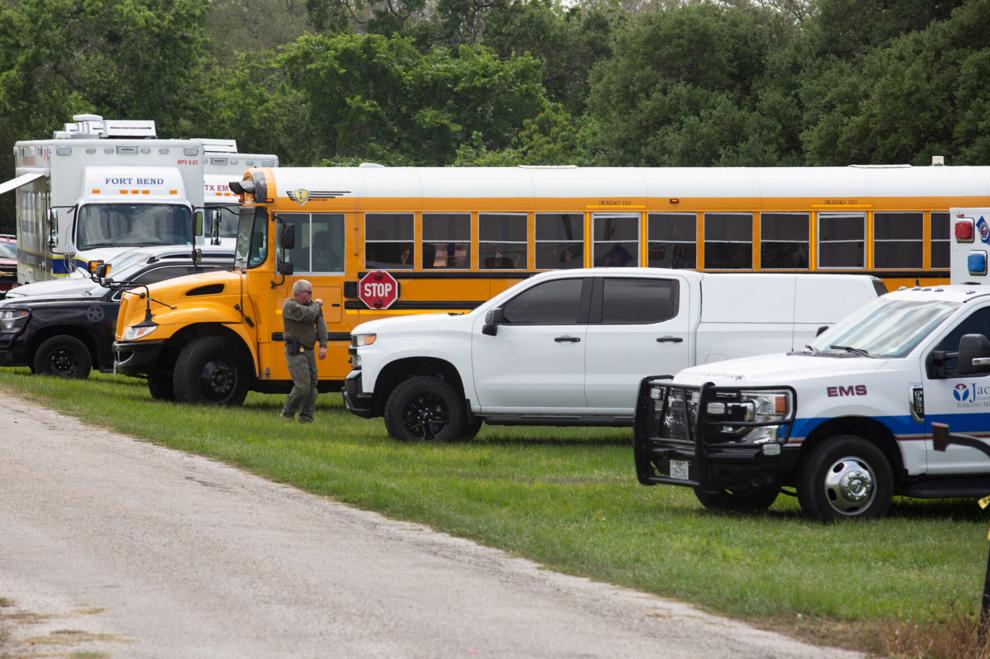 The scene is still active with law enforcement in the area searching for the remaining immigrants.
Some agencies assisting with the scene includes Edna Police Department, Ganado Police Department, Jackson County Constables 1 and 2, Goliad County Sheriff Department, Task Force, Lone Star, Wharton County Sheriff Department, Victoria County Sheriff Office, U.S. Border Patrol, Department of Homeland Defense, Texas DPS and Corpus Christi Fire Department, Janica said.
Authorities advised neighbors and the public to be cautious around the area and to lock doors and vehicles. The public was also encouraged to report suspicious activity by calling 911.
This is a developing story. Check back here for updates.