Martin Munoz Jr. has an outstanding warrant after having been indicted on 23 counts of crimes related to the sexual assault and abuse of children.
The warrant was issued on March 14, 2017. He is 33-years-old, 5 feet, 8 inches tall and weighs 185 pounds, with black hair and brown eyes. He may wear his hair short. He has ties to the Victoria and Calhoun county areas.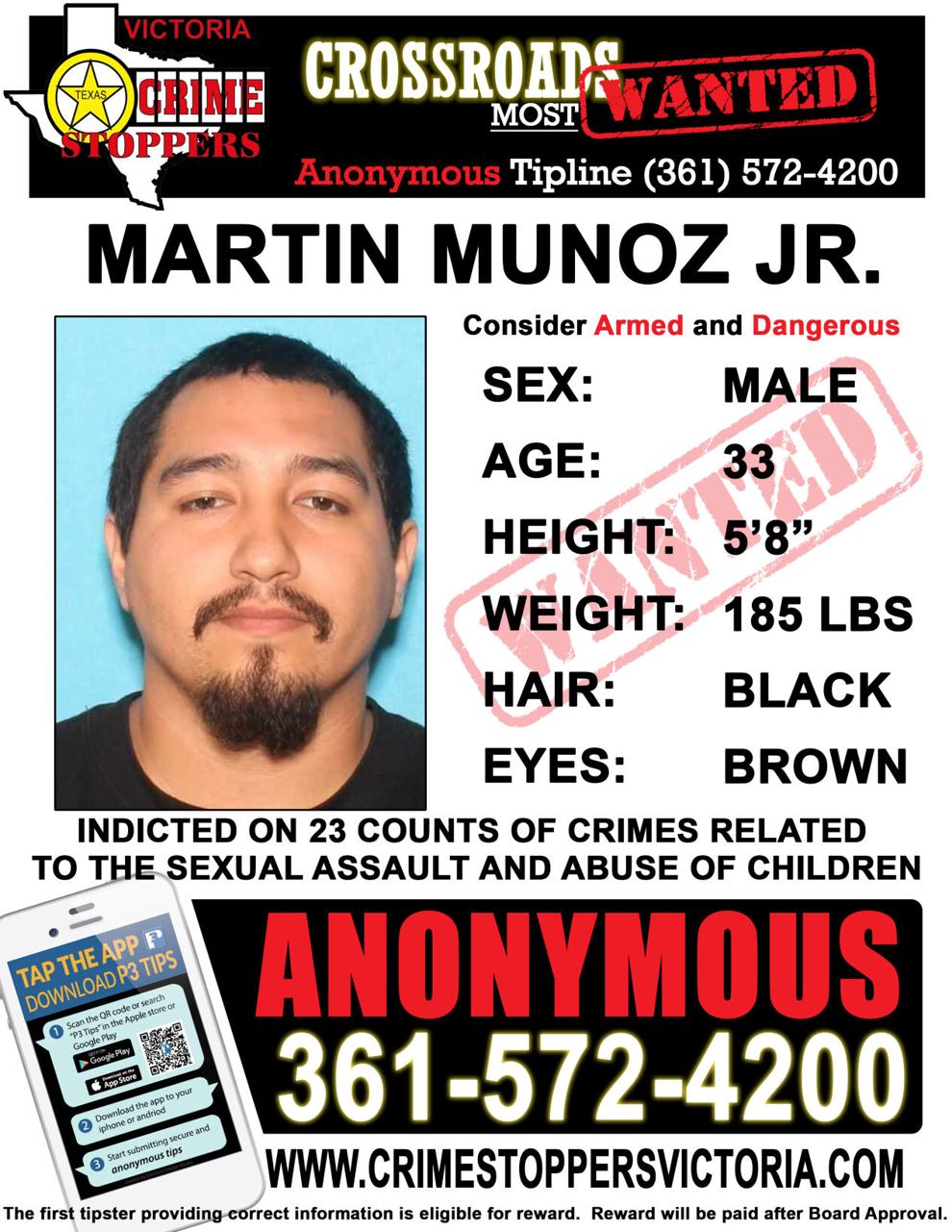 Fugitives may be armed, and you should never attempt to apprehend a fugitive yourself.
If you have any information on the whereabouts of Munoz, please call Victoria Crime Stoppers at 361-572-4200 or submit a tip by using the "P3 Tips" app on your Android or Apple Device or by visiting our website, crimestoppersvictoria.com. All tips are anonymous and if you give information that leads to arrest or charges being filed, you could earn a cash reward.