A Texas Rangers' investigation into a Victoria County constable was the result of a woman's complaint that she was sexually assaulted during a ride-along.
"(The woman) stated ... that she is afraid of (Constable Jesse) Garza and was afraid his behavior would continue if she did not come forward," according to affidavits for a search warrant obtained by the Texas Rangers.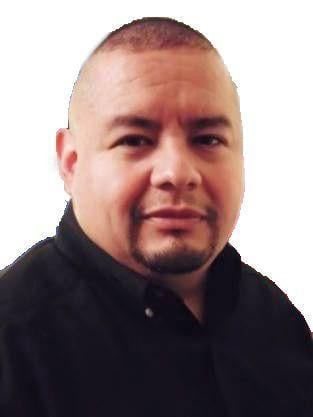 Garza, who is not charged with any crime, has remained under investigation since early October. During an interview with Texas Rangers, the woman said she complied − after initially refusing − with Garza's requests to touch her body and have sex in a secluded part of the county in 2017. The woman said she felt she could not refuse because she was unfamiliar with the area, and her cellphone did not have service.
"(The woman) said that she felt like she had no choice," according to the affidavit.
Garza declined to answer questions about the woman's complaints, instead issuing a statement that said he has complied with the investigation. According to the affidavits, Garza told Rangers that the sex was consensual and occurred while he was off-duty in his personal vehicle.
But the woman told Rangers that Garza was driving his county-issued vehicle and wearing his badge and gun at the time of the ride-along.
Although the affidavits' narratives hide the woman's identity with the pseudonym "Sally Jones," portions of the documents include the name of a woman for whom Rangers have requested cellphone records. Along with Garza's cellphone records, Rangers obtained a search warrant for the cellphone records of a 19-year-old Victoria County woman who does not have a criminal history in Victoria County.
The Victoria Advocate does not name people who may be victims of sexual crimes without their permission.
According to affidavits, the woman told Rangers she had completed at least four ride-alongs with Garza from April 2017 or May 2017 to August because she was interested in becoming a police officer.
During the ride-along that yielded the complaint, Garza refused to tell the woman where they were going, according to the affidavits.
When they arrived at a rural roadway in northeast Victoria County, Garza backed his vehicle into a clearing and parked.
"Garza brushed his hand against her breasts through her shirt, and she replied, 'No, you can't do that,'" to which Garza replied, 'You know you like it,'" according to the affidavit.
At the parked vehicle, Garza asked the woman to kiss him and lean over so he could touch her body.
Then, he ordered her out of the vehicle so they could have sex. The woman eventually complied after protesting his actions.
Afterward, Garza and the woman continued on the ride-along, even stopping the vehicle for about 30 minutes at one point.
After the ride-along, Garza texted the woman sexually explicit text messages, which the woman showed to Rangers that seemed to confirm a sexual encounter of some kind.
Rangers began their investigation into Garza after a close friend of the woman sent a letter to District Attorney Stephen Tyler. In 2017, Tyler described the letter as alleging official oppression, or the misuse of public office for sexual abuse or other reasons.
Tyler could not be reached for further comment.
Although Sgt. Ruben San Miguel, Department of Public Safety spokesman, said the Rangers' investigation remains ongoing, he did not answer other questions.
If Garza is ultimately indicted for crimes identified by the Rangers, prosecutors may look to Chapter 22 of the Texas Penal Code, said Bronwyn Blake, legal director of Texas Advocacy Project, a Texas nonprofit that provides education and legal advice for sexual abuse victims.
According to that chapter, when certain people of authority, including clergy, mental health service providers and public servants, coerce victims into sex, they commit sexual assault.
Despite the code's use of special conditions for certain positions of authority, proving a sexual assault in court is difficult, she said.
And that difficulty makes any corroborating physical evidence critically important to such cases.
Although Rangers had seized Garza's county-issued vehicle for investigation in 2017, San Miguel could not confirm whether it has been released as of Tuesday.
"Generally it takes a lot of courage to come forward," Blake said. "Statistically, it's highly unlikely that they are going to get a criminal conviction."