Victoria East High School was locked down briefly on Friday morning after a report of a student with a gun was made, officials said.
District spokeswoman Ashley Scott said the Victoria County Sheriff's Office was investigating and officials later said there was no threat.
About 9 a.m., a East High parent called 911 after receiving information from their child, who was on campus at the time, according to a sheriff's office news release issued Friday afternoon.
Authorities from the sheriff's office, Victoria Police Department and Department of Public Safety were immediately dispatched to the school and worked with two sheriff's office student resource officers to investigate the allegation.
The school was locked down about 9:40 a.m. Friday, according to a sheriff's office social media post.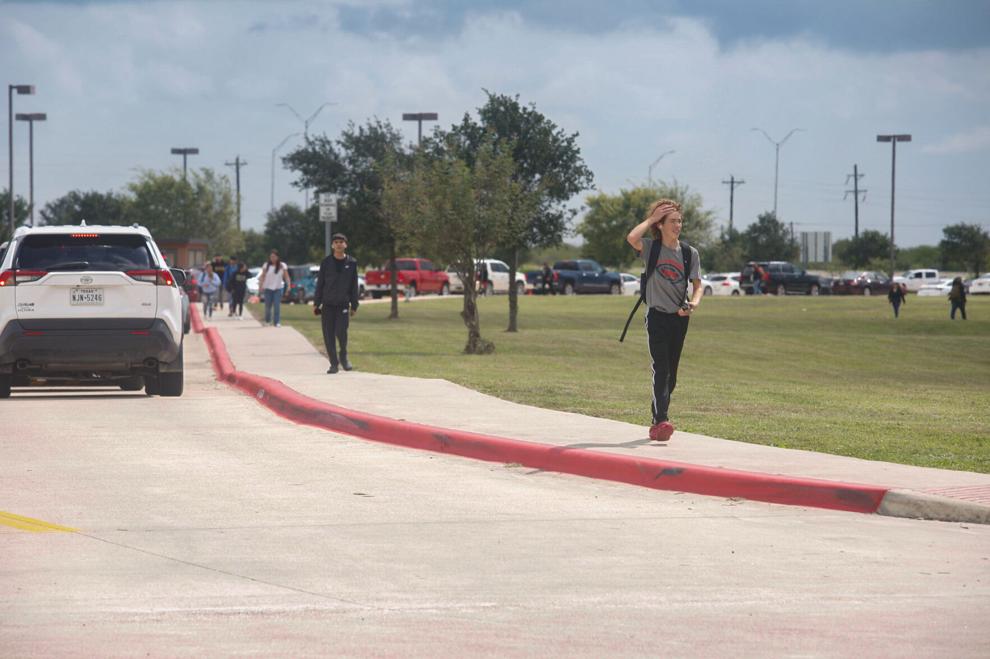 Sheriff Justin Marr said in his post that the sheriff's office "is currently on scene at East High School investigating a report of a person with a weapon. At this time, no subject has been found or identified and the campus is secure. We will update the community should additional details or developments occur."
He later posted, "The reported school threat at East High School has been unsubstantiated at this time.
"No threat has been identified," Marr reported. "The VCSO and other LE (law enforcement) agencies will remain on campus to assist the VISD with a scheduled early release date. Please be patient with LE as the release will be controlled to provide for order and continued safety."
"I was very, very concerned," said parent Oliver Cantu.
"Because earlier in the week there was, I guess, some kids at West that were apprehended for the same thing. So I was a little bit lenient on how serious stuff it was because they got those two kids. So, you know, I'm just glad they took it real serious. When I got here, I saw there was a big police presence, and that made me feel kind of comfortable."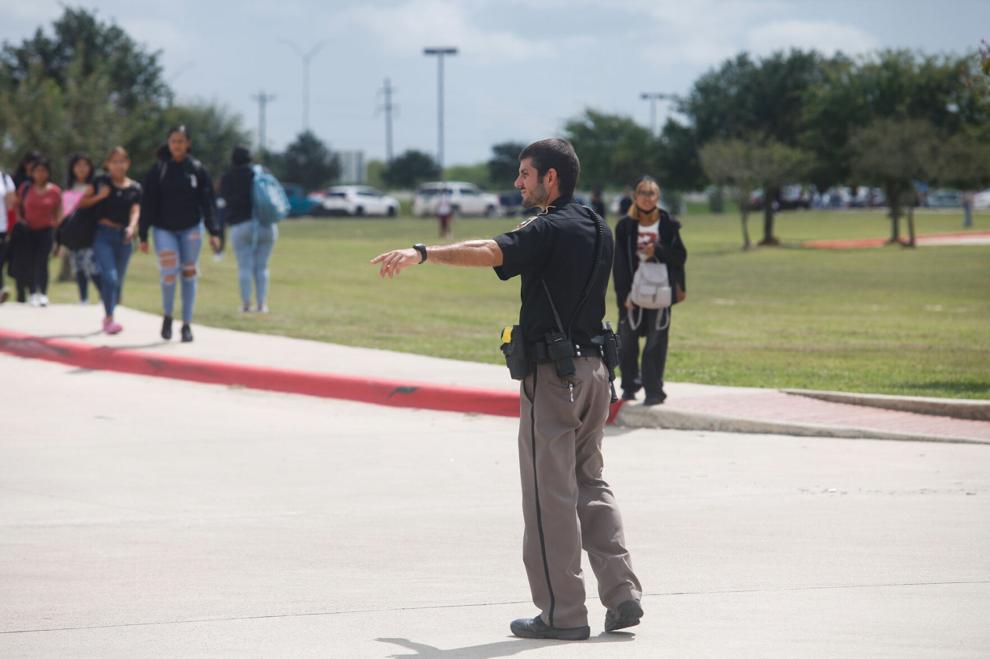 He said he though of the Uvalde slayings on May 24, when a gunman killed 19 elementary school children and two teachers despite local, state and federal officers outside the school.
"You know, in Uvalde, there was a big police presence and, you know, nobody went in and did anything," Cantu said. "Well, I mean, they eventually did, but they waited too long. A lot of parents that came out here today, we weren't going to wait. You know what I mean?
"Everybody was like, 'Nah, we're not waiting.' You know, if we got to go in, we'll go in."
Scott said Friday was a planned early release day. Local authorities remained at the school to assist the school with the release.