The ouster of the former Bloomington superintendent leaves the district reeling amid allegations of sexual misconduct and misuse of public funds.
First, former superintendent Abbie Barnett resigned while being investigated by the district for sexual misconduct. He was accused of harassing the district's top financial officer – the same person Barnett said he suspected of mishandling taxpayer money.
Even after Barnett's departure, that financial officer, Misty Brasfield, remains under suspicion by Bloomington's current superintendent, Mark Anglin, of misusing district funds. The internal investigation is expected to be discussed during the district's Jan. 20 school board meeting. Anglin said he will recommend the board fire Brasfield because of poor recording-keeping that cannot account for thousands of dollars.
Anglin said the board has been supportive through the investigation process as he does what he was hired to do, which is to clean up the district.
"Taxpayers should understand the money is going to the students and the district to improve it," Anglin said.
A paper trail shows a district that has been dealing internally, through most of 2019, with financial and personnel problems left in the wake of Barnett's departure.
In compiling this story, the Victoria Advocate received and reviewed the internal investigations after filing multiple open records requests.
Barnett's sexual misconduct
During Barnett's 22-year career as a Crossroads educator, he left a paper trail of misconduct investigations at two districts. The most recent investigation was at Bloomington ISD.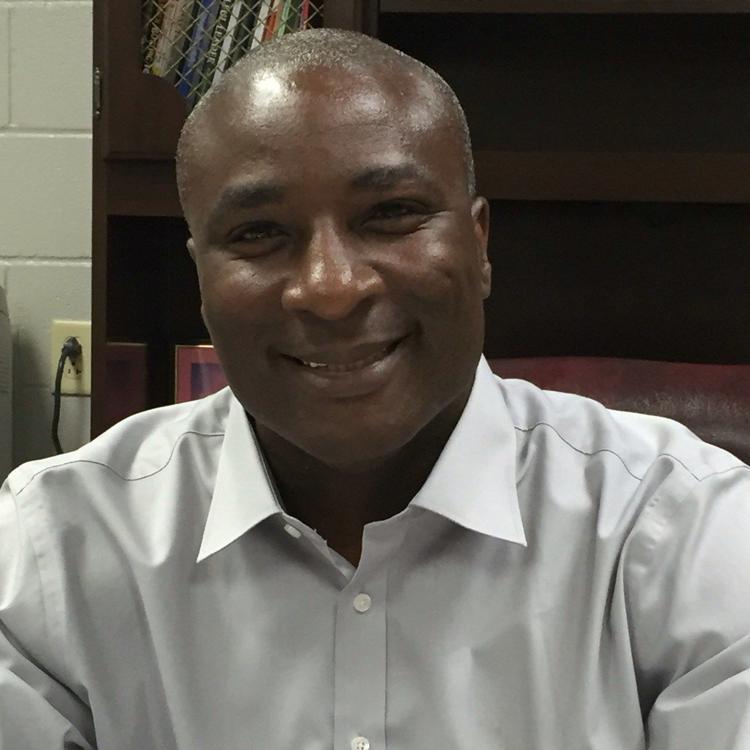 "Barnett has a pattern of behaviors that involved women to come forward with allegations of misconduct," the Bloomington school district investigation documents reported.
Bloomington ISD school board opened an investigation into Barnett and reviewed claims that he texted inappropriate messages to a female colleague during his tenure as superintendent.
March 28, Misty Brasfield reported to then-board president John Ellsworth that she was being harassed by Barnett, according to documents obtained by the Advocate.
The board placed Barnett on paid administrative leave April 2 after a special meeting. He resigned nine days later. The district paid him through June.
Ann Dixon, a former superintendent and experienced investigator, was appointed during a March 29 special meeting in closed session to conduct an investigation into the allegations.
The investigation found Barnett exchanged inappropriate messages, had a pattern of misconduct and created a hostile work environment.
"At least two employees believe their work performance was adversely affected by Barnett's conduct," Dixon reported.
Allegations of inappropriate behavior by Barnett date back to October 2017 with a text message, which Brasfield did not realize was inappropriate, but it made her uncomfortable.
Another text message from Barnett in November 2017 said, "I did tell you I will pull your hair if you ever in your life for any reason get twisted with me."
Brasfield said in the investigation that she began to experience other confrontations with Barnett.
Another district employee reported she also received inappropriate text messages from Barnett. She later resigned because of Barnett's actions and went to another district. At the time, Barnett was the Bloomington Junior High School principal.
Dixon reported that "there were similarities to the messages" involving the two women.
Brasfield participated in the initial text messages, which started with compliments.
"She thought it was innocent and when it escalated, she realized it and told him to stop and to delete the messages," Dixon wrote.
Dixon spoke to Barnett on April 1, and he said there were inappropriate text messages between him and Brasfield.
Barnett said he and Brasfield always spoke that way to each other. He explained they talked about her breasts and other stuff. He said the definition of harassment meant unwelcome messages, and he did not feel the text messages were unwelcome.
Barnett told the Advocate that he was unaware of the investigation findings, and they didn't play a factor in his resignation.
"What you are saying is news to me," he said.
Barnett said he was sure the complaint originated when he started to look into the district finances, which Brasfield oversaw.
"I trusted her to do that," he said. "She never sat and ran anything with me."
Barnett said he started looking into Brasfield when board president Ellsworth expressed concern about one of the items Brasfield had purchased. Ellsworth and Brasfield regularly discussed the district's credit card expenditures.
"I was out of the money loop," Barnett said.
At the time, Brasfield served as both chief financial officer and assistant superintendent.
Brasfield handled the district's finances, Barnett said. He appointed her assistant superintendent at several board members' persistence, he said.
"She's always been the money person," he said. "I was told she was great with finances."
A month after he started looking into the district's finances, Brasfield filed the allegations against Barnett.
He resigned, he said, because Brasfield fabricated false information about him and created a "hostile" work environment.
Barnett and his family moved away from Bloomington. He declined to say where he works now, specifying only that he no longer holds a leadership role but continues to work with children.
Barnett is certified in Texas to teach special education and to hold principal and superintendent positions. His administration certification is valid through Nov. 30, 2021, and his special education certification is valid for life, according to the Texas Education Agency.
Previous misconduct
Bloomington ISD's investigation is not the first for Barnett.
During Dixon's investigation, Barnett said he was placed on administrative leave during another investigation while he worked at Victoria ISD. According to the Bloomington documents, he said he "hugged" a female and "nothing came of it." Victoria ISD officials did not release that information to Dixon.
Barnett was placed on paid administrative leave in March 2010, "pending an investigation by the school district into allegations of inappropriate conduct," according to a letter sent to Barnett by then Victoria ISD superintendent Bob Moore.
The Advocate obtained the letter and investigation reports through an open records request.
The Victoria ISD investigation showed Barnett's alleged misconduct began in 2008 and continued into 2010 when he served as Mitchell Guidance Center's assistant principal.
A female teacher, who was in her first year of teaching and not yet certified, reported that Barnett made her feel uncomfortable.
"He would not discuss referrals or the students but began asking personal questions such as 'since you lived in (redacted) have you ever slept with a black man' and also 'do you think you could handle a black man,'" the employee said.
In another instance, he approached her – in front of other colleagues – on the stairs and stared at her from lower steps.
"I turned around and asked him if he needed anything and he stated, 'I am just here to enjoy the view,'" according to investigation reports.
The female teacher avoided Barnett and had a male teacher pretend to be her boyfriend to avoid further advances.
She said she asked Barnett to stop "more than once," but "it got worse."
Barnett started going to the teacher's classroom during her conference period and would make remarks like "those look good" while looking at her breasts.
The teacher reported the misconduct escalated when she went to Barnett's office to observe the student discipline process.
Barnett approached the teacher when they were alone and asked for a hug.
When he reached for the female teacher, he grazed her breast. She backed away from Barnett while he grabbed his penis and said, "Do you want to feel how hard you make me?"
She said she told Barnett it was inappropriate behavior and left the office, according to the documents. She "began to fear what might happen next."
After the investigation, Barnett worked as Victoria West High School's assistant principal for two years.
He resigned at the end of his contract in the 2011-12 school year, VISD spokeswoman Shawna Currie said.
Victoria ISD's current Superintendent Quintin Shepherd said he could not comment about Barnett's employment at the district because he did not work there at the time. Shepherd became superintendent in 2018.
Back to Bloomington
After leaving Victoria ISD in 2012, Barnett relocated to Bloomington ISD as the Placedo Elementary School principal.
After holding several positions, Barnett served as interim superintendent in March 2017 after Delores Warnell retired. He was appointed superintendent a few months later. Warnell recommended Barnett for the position, said Ellsworth, who remains a school board member.
The board considers hiring recommendations from the superintendent and the board votes, Ellsworth said. The superintendent conducts background checks, which board members do not see, he explained.
"I wasn't aware of anything from his past," Ellsworth said about hiring Barnett.
Ellsworth said the hiring process has not changed from a board perspective, but "as a board we're paying a whole lot closer attention to what the processes are."
Warnell could not be reached for comment.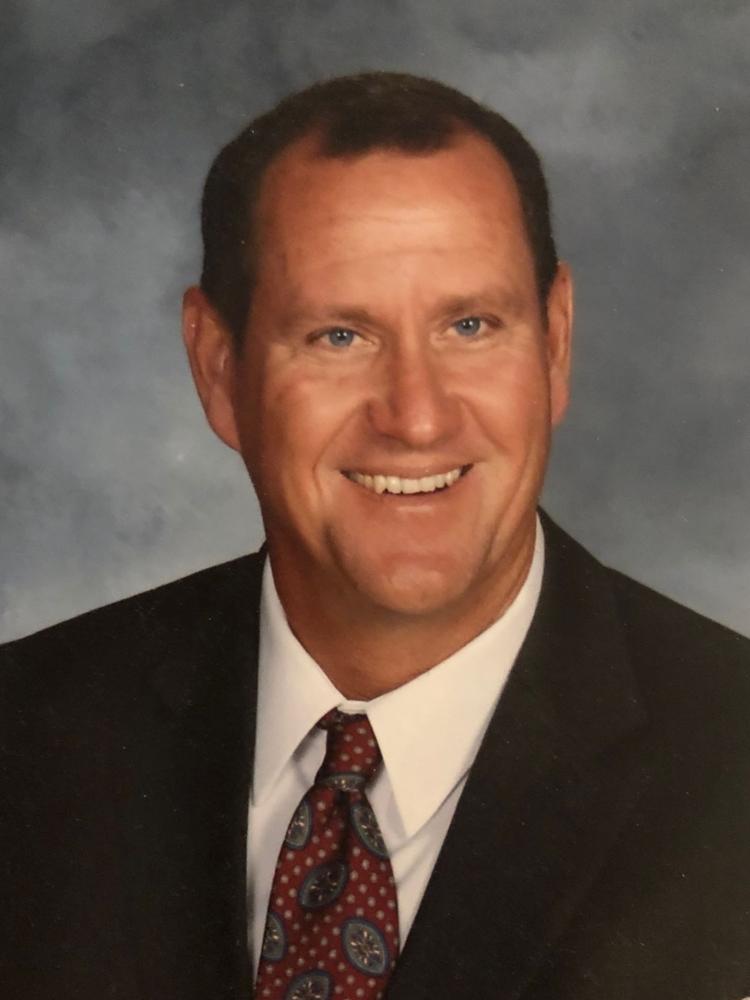 Anglin said the district conducts criminal background checks and previous district investigations are not a part of those reports.
"The only way to check previous districts is through references," he said.
Anglin explained that when hiring, he is ensuring the district reviews state board certifications to make sure there are no red flags. He said it is now a requirement to call at least three references for a job candidate, including references the applicant did not list.
As superintendent, Anglin wants to revamp the vetting process, which he was planning regardless of Barnett's investigation. He said he cannot speak to the process that was used to hire Barnett.
"I wasn't involved in this specific case in any form, so I can't make a comment about it," Anglin said.
Misuse of public funds
During Anglin's first few months as superintendent, he ordered a forensic audit of the school's finances.
Roloff, Hnatek & Co LLP, based in Victoria, is the district's accounting firm, and it conducted the forensic audit.
Anglin said it's one of the common steps a new superintendent takes when going to a new district. He wanted to make sure the money was being used appropriately.
"We found some discrepancies," he said.

Anglin then opened an investigation into Brasfield, BISD former chief financial officer and accounts manager.
Brasfield is the current assistant superintendent and, because of Anglin's preliminary findings, has been on paid administrative leave since Oct. 28. She will remain on paid leave until the board votes otherwise during its regular board meeting Jan. 20.
Anglin's investigation found a lack of purchase orders, receipts and an abundance of gift card purchases.
Preliminary findings regarding misuses of public funds reveal thousands of dollars were used to purchase gift cards from chain franchises such as Texas Roadhouse and Buffalo Wild Wings. Many of these orders have no documentation of receipts by the campuses or purchase orders, according to the investigation received by the Advocate through an open records request.
On Aug. 5, Brasfield purchased 146 $50 gift cards from Buffalo Wild Wings valuing $7,300, but $230 was missing in receipts.
In many instances, a purchase order was not completed ord receipts were missing.
Brasfield told the district's attorneys that the credit cards, which she used to make district purchases, did not require a purchase order because the money is "taken automatically out of the bank every month."
She said she would then create a journal entry or purchase authorization for it. She said it has been that way for Bloomington since 2013.
Under both Warnell and Barnett, Brasfield said in the investigation that she would receive receipts that people turn in and attach them to the credit card itemized bill to be reviewed by the superintendent and board president.
Ellsworth told the Advocate he did meet with Brasfield and signed off on itemized credit card statements.
Barnett said he never reviewed receipts or credit card statements with Brasfield and that she worked only with Ellsworth, the board president at the time.
Brasfield said in the internal investigation she has "always" had the board president sign off on all credit card receipts.
Brasfield was sent a list of expenditures she made and was asked by a district attorney why and who authorized those requests. In each instance, she said someone in the district requested the purchase, and she authorized it.
For instance, Dec. 11, 2018, Brasfield purchased $1,500 worth of Walmart gift cards and another $1,000 was used to purchase nondescript gift cards. On Dec. 14, 2018, she purchased another $1,000 worth of gift cards with a $25 tip, according to the investigation.
The athletic director and Barnett requested the gift cards, Brasfield said, to be distributed to their staffs. They requested it, and she was the person to authorize, she said.
"In any district I've worked in, that's never been the procedure," Anglin told the Advocate.
Anglin said the number of gift cards Brasfield purchased was concerning because of the lack of process. Receipts were missing, and he said there was no documentation proving the gift cards had been distributed.
"The big problem is the accountability," he said.
Even if the cards were distributed, Anglin said there is still room for concern.
School districts must be careful how they distribute gift cards, Anglin said. Gift cards can be used as an incentive for employees or teachers of the month, but beyond that, it gets complicated.
"When you give it out to everyone, that's considered a pay raise, which we can't do because the board hasn't approved it, or it's a gift of public funds, both of which you shouldn't do," Anglin explained.
He said he couldn't go beyond that explanation.
"There's an ongoing investigation into the use of those gift cards, the purchase of those gift cards and more importantly the accountability of those gift cards," he said.
In a letter dated Nov. 8, Anglin notified Brasfield of the impending meeting and wrote, "I anticipate recommending that the Board of Trustees of the Bloomington Independent School District vote to terminate your non-certified contract."
Brasfield hired attorney Tiger Hanner, based in Austin, to represent her when she was placed on administrative leave in late October.
Hanner said Brasfield has been cooperative throughout the internal investigation process and the school district has no grounds to terminate her employment.
"This action is simply a pretext to terminate Mrs. Brasfield," Hanner said regarding the investigation. "This is all being done in retaliation of filing a sexual harassment complaint (against Barnett)."
If Brasfield is fired, Hanner said, they will file a lawsuit against the district for retaliation. This is the last thing Brasfield would want, Hanner said.
He said Brasfield is a great example of what is happening to women across the country who fear retribution when they come forward with allegations against their superiors.
"She just wants to return to work and fulfill her duties with Bloomington," he said. "She stayed there while being sexually harassed because she's committed to that school district and community."
Anglin said he is ready to lead the district by instilling financial transparency and keeping it free from misconduct.
"I don't believe the board was aware of all the issues going on," he said. "(Moving forward), expect the district to be run in an open way. There will be no questions as to where the money is going."