Most days, Layton Shadle blends in with his seventh-grade football team, choir or student council group at Howell Middle School.
But behind a Weber grill, he can cook a mean medium-rare Wagyu New York strip, grilled lobster tail and shrimp topped with glazed carrots and garlic potatoes.
It was a dish tasty enough to catch the attention of six judges and place fifth internationally during the American Royal Kids Que barbecue competition in Kansas City, Mo., earlier this month.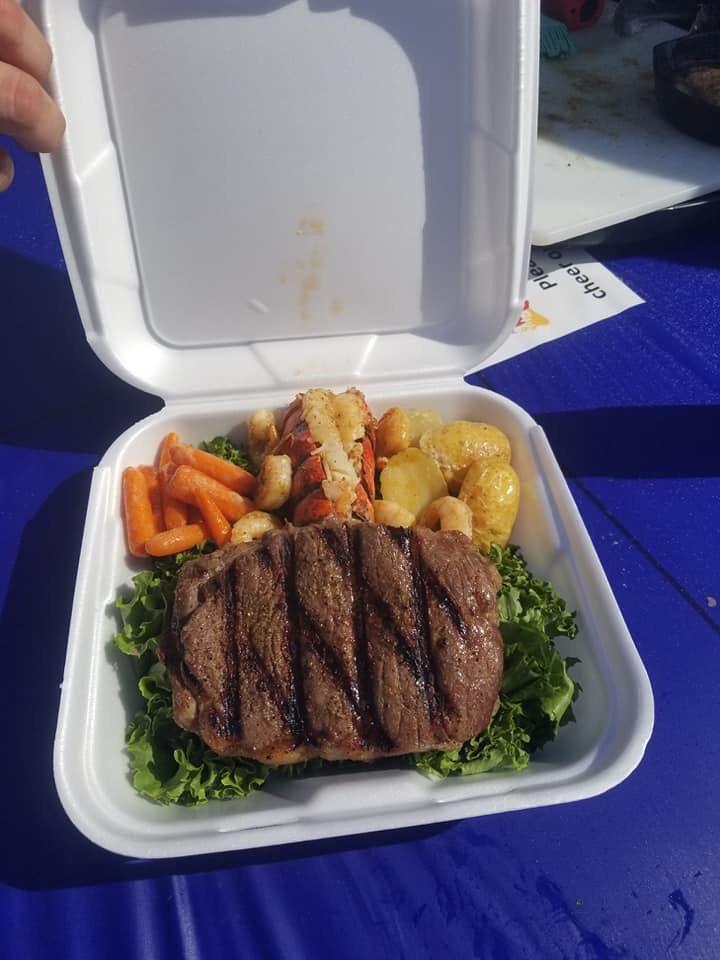 "It feels pretty good," Layton said. "In the world that gives you honor, that means you did something really good."
Layton scored 175.4172 out of 180 points. A few hundredths of a point separated the 12-year-old from third and fourth place.
The Kids Que is a small part of the larger American Royal nonprofit organization, which hosts a number of events, including barbecue competitions, which are its largest fundraiser, according to the organization's website.
Seventy-five spots were available for children 6-15 years old to compete from around the world. They were tasked with preparing either a hamburger or a steak with minimal help from their families.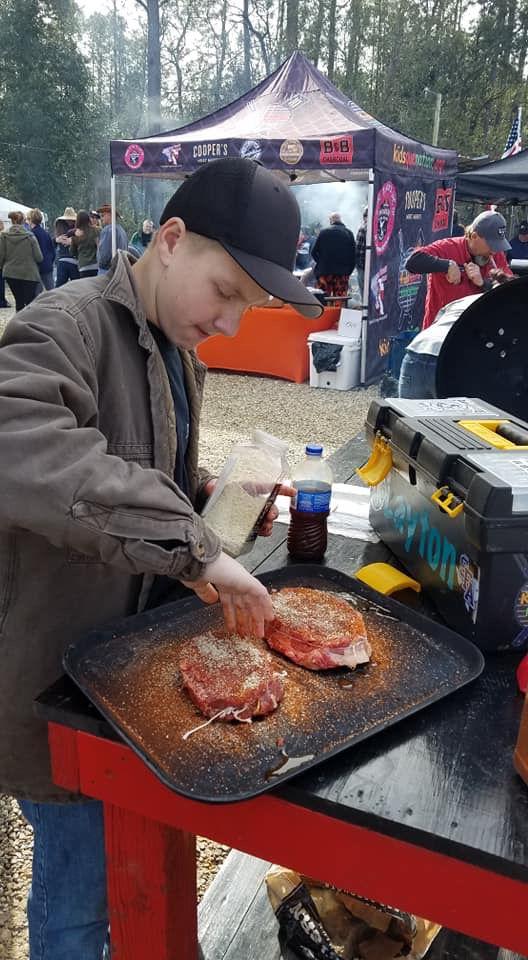 Layton attended the competition with his father and another adult-competitive team. But this wasn't his first cooking competition.
He began his competitive cooking stint four years ago during the Shiner Half Moon Festival in a kids competition and has traveled to several states to compete. His favorite place to cook, though, is at home.
"It's fun. When you are at home, you can do whatever you want – add, like, certain seasoning," Layton explained. "I find it kind of lets go of the pains of the world."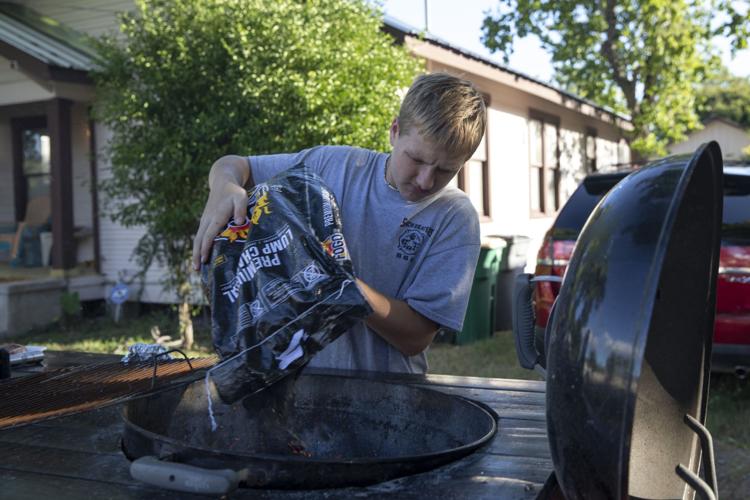 Layton first started cooking at home when he was a young child, said his mother, Traci Shadle.
"We struggled to keep him out of the kitchen as a toddler," she said. "He wanted to be there."
Traci Shadle said since Layton started competing, she has seen him transition from an introvert to an extrovert.
"He's grown a lot, and he's definitely got a lot more confidence," she said. "He's learned to come out of his shell."
She added that he enjoys cooking lots of things. She remembers when he was 4 or 5 years old and insisted on making a homemade carrot cake – grated carrots and all.
"He's an all-around American kid," Shadle said.
Since he placed in Kansas City, people are starting to notice Layton in the hallways of Howell Middle School, with kids calling him Mr. Barbecue.
Despite his growing fame of sorts, he says he'd rather stay out of the spotlight. He hopes to one day become an archaeologist.
His English and writing teacher, Jennifer Atkins, said Layton has been humble about his recognition, and that has been the best part to watch as an educator.
She remembered a few weeks ago during class, Layton casually mentioned traveling to Kansas City to compete as if it were nothing.
Layton is in advanced classes and multiple extracurricular activities, and the amount of work doesn't faze him, Atkins noted.
"It's an understatement to say that he's an achiever in what he does," she said. "You can see the effort he puts into everything."