Associate professor Jianjun Du would have preferred to stay out of the courts − and the public's eye.
"We tried to resolve the issue internally … but we got nothing," said Du, one of three business professors at the University of Houston-Victoria who filed lawsuits against the university in 2016 and 2017 alleging discrimination.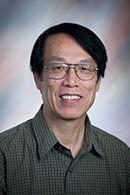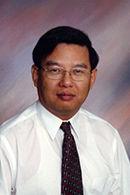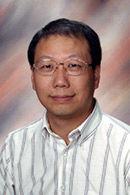 In their lawsuits, associate professors Luh Yu Ren, 65; Chun-Sheng Yu, 63; and Du, 59; claim UHV officials did not do enough to protect them from discrimination and retaliation from Farhang Niroomand, former dean of the School of Business Administration. Ren, Yu and Du claim Niroomand created a hostile work environment and prevented them from receiving promotions and pay raises after they complained to the university about his behavior.
They also claim Niroomand's discrimination was the result of prejudices against their age and Chinese heritage.
But attorneys representing the university have argued through filed motions that the professors' claims were nothing more than common workplace disagreements.
"Plaintiff is simply complaining about ordinary tribulations of the workplace such as petty slights and minor annoyances, including that he was 'embarrassed and intimidated' by the dean," said university attorneys in court documents. They also have countered the claims with procedural and jurisdictional arguments.
Niroomand, who resigned as dean in 2017, declined to comment Friday about the lawsuits. UHV President Vic Morgan and the attorney representing the university could not be reached for comment.
"They did not give me a chance," said Du, who has taught at UHV for almost 17 years.
"There is definitive evidence that Dr. Ren has not received a customary raise, merit increases, or bonuses in over seven years," said Harrold in a written statement. "Dr. Du has only received about $2,000 in the last seven years, which made him go from one of the highest paid, before his complaints of discrimination, to the lowest-paid professor in his department. Dr. Yu has a similar story."
According to his LinkedIn page, Niroomand served as associate dean and professor at the University of Southern Mississippi's College of Business Administration from 1999 to 2007.
In Ren's lawsuit, the professor claims his discrimination began after he refused to raise students' failing grades at Niroomand's request. Ren then filed a complaint with UHV after he refused to change the grades and was reprimanded.
After the complaint, Ren, who was the most senior faculty member at the business school at the time of the lawsuit's filing, was assigned to teach classes outside of his expertise, according to his suit.
The professors also claim younger, less-experienced and less-qualified faculty members were given opportunities at their expense.
Yu possesses a doctorate in business administration with a minor in management information systems, has taught management courses at the university level since 1985 and has written an article that was recognized as one of the 50 most outstanding articles published by the top 300 management journals in the world, according to his suit. And, at the time of his lawsuit filing, Yu was ranked No. 2 in the business school for most citations for his articles.
According to his lawsuit, Yu's evaluations and resulting pay increases and opportunities have been poor. Yu's professional evaluations were not neutral because they were conducted by Niroomand's friends, Yu claims.
And the professors said Niroomand's unfairness extended beyond professional advancement. The former dean also created a hostile work environment, Du said, describing an on-campus conversation with the former dean in which Du tried to explain why he missed an event. The interaction, which became personal, was one of several experiences that gave Du anxiety, he said.
"He got very upset," Du said. "He got really red-faced. Then he pointed a finger at my nose and said, 'I'm going to fire you.' … He shouted so loud."
In a charge of discrimination completed by Yu for the Texas Workforce Commission, Yu said, "(Niroomand) taunted me by asking if I understood English and intimidated me." In the document, Yu also claims Niroomand accused him of spying and embezzlement.
Du and Yu have seen doctors and obtained prescription medications to cope with the emotional stress, according to their lawsuits.
But university attorneys argued in court documents that a "run-in" between Du and Niroomand did not demonstrate he had any significant ability to affect the plaintiffs' careers.
"Plaintiff fails to allege, because he cannot, that the dean had the power to promote or fail to promote a faculty member or the power to raise or lower a faculty member's pay," university attorneys said in court documents.
Harrold said Du's case may be the first of the three to get to trial, with a date scheduled for May in Houston. She said she expected the case, which she perceived as an example of a broader, systemic problem within the University of Houston system, to go before a jury.
Although Du said he was committed to pursuing his case in court, he added he would rather spend his time teaching and researching.
But, taking a note from the #MeToo movement and the Pennsylvania State University child sex abuse scandal, Du said he understood the importance of speaking up.
"It's not as severe as that Penn State case, but the nature is similar," he said. "You have a powerful administration that did terrible things, reported by numerous faculty … but the university just tried to hide it − did nothing."