Members of the Victoria East High School FFA chapter attended the 91st annual Texas FFA Convention in Fort Worth from July 15 to 19, according to a Victoria school district news release.
Students who attended the convention included Blaine Koopman, Angelica Campos, Carson VanGundy, Kaylyn Matula, Jaden Galvan, Elijah Youngblood, Ryan Alvarez, Salma Gutierrez and Kenna Migl.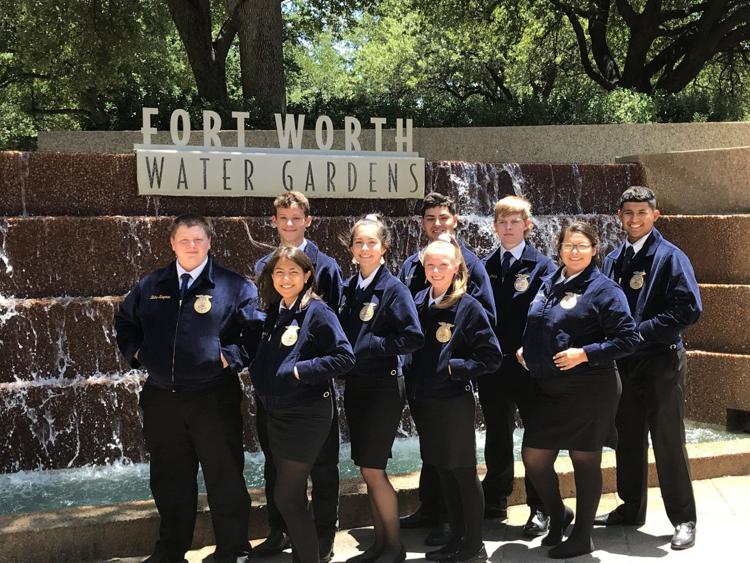 Carson VanGundy and Kaylyn Matula both served as Courtesy Corps members at the convention. The Courtesy Corps is a team of student volunteers who handle many logistical functions at the nation's largest state FFA convention.
Both Carson and Kaylyn are officers of the Victoria East FFA Chapter, and this is their second convention, according to the news release.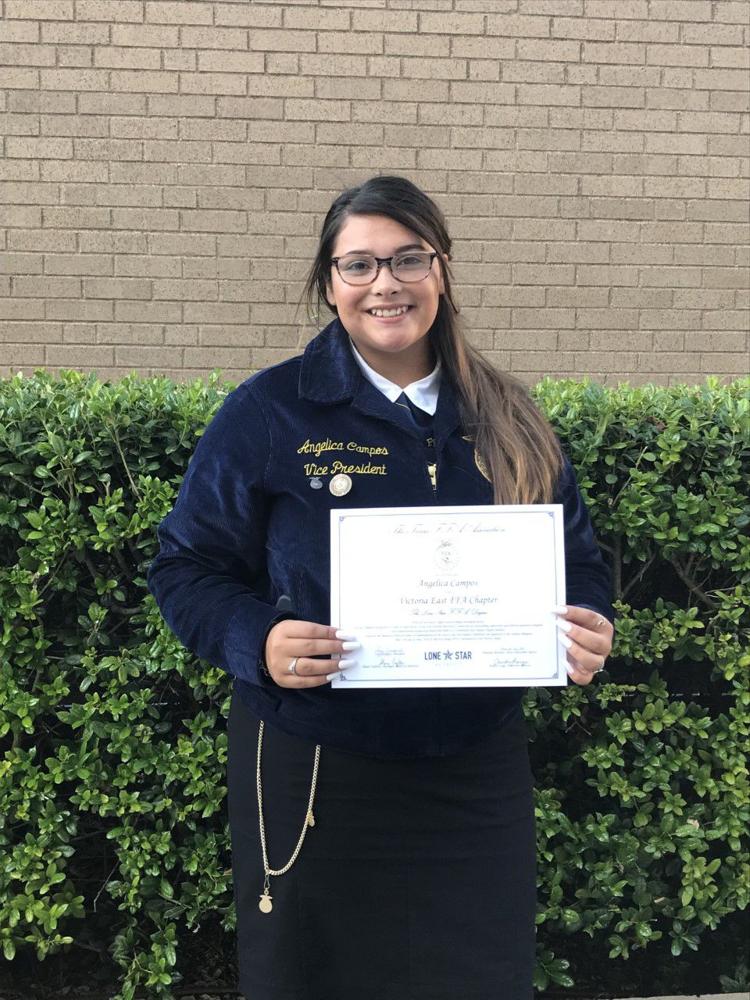 Additionally, students Blaine Koopman and Angelica Campos were both awarded the Lone Star FFA Degree at the convention.
The Lone Star FFA Degree is the highest degree bestowed by the Texas FFA and recognizes FFA members who have received the chapter degree; been active FFA members for at least two years; completed at least four semesters of agricultural science at or above the ninth-grade level; maintained a supervised agricultural experience program; demonstrated leadership skills; and shown a commitment to the FFA through involvement at the chapter level and above.
Koopman and Campos were two of more than 2,400 FFA members to receive this degree, according to the news release.
The Texas FFA is the nation's largest state FFA association with a membership of more than 130,000. FFA gives students the opportunity to apply practical classroom knowledge to real-world experiences through local, state and national competitions.