Victoria ISD substitute teacher David Donald doesn't think the district is giving his years as a math educator the proper merit in his quest to be a permanent employee.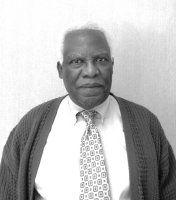 The board met with Donald in closed session Tuesday at a special meeting to discuss the Level 3 grievance he filed in regards to the district's hiring process. During the meeting, he said, he told board members the district needed to update its process when moving a substitute to a permanent teaching position.
The board voted 6-0 to maintain the Level 2 grievance decision, requiring Donald to apply for a permanent teaching position through the district's regular process. Board member Brett Baldwin was not present at the meeting.
The @VictoriaISD school board goes into executive session during a special called meeting. They will meet with the district attorney and then hear a level 3 employee grievance. Both in executive session. pic.twitter.com/EFkLsVZRGQ

— Samantha Douty (@SamanthaDouty) January 7, 2020
Donald, 73, hoped to transition from a substitute to a contract teacher, but he found it wasn't that easy. He needed to apply to the position and would be placed as a beginning teacher who would oversee lower level courses, he said.
Donald has been a substitute at the district high schools for 14 years. He first started as a substitute teacher from 1997-99 and again in 2007 to now. Between stents as a substitute, he taught upper-level math for the district, which he is still certified to teach.
He became a teacher after a almost 30-year career as an engineer, he said.
"I felt I shouldn't have to do the application process again," Donald explained as board members met behind closed doors.
Board member Kevin VanHook said he hopes to see Donald apply for a teaching position at the district.
"You're extremely talented and gifted," he said.
Board member Margaret Pruett echoed VanHook's sentiments and said her two children had Donald as a math teacher.
"They absolutely loved how you teach," she said. "You have wonderful skills and we would definitely love for you to continue serving at VISD."
Donald first presented his concerns with the campus supervisors and administrators for a Level 1 grievance. The complaint was not resolved, so he took it to the superintendent, which is a Level 2 grievance. The same results occurred, so he appealed to the school board for answers.
Donald said he hopes he can return to teaching advanced level math classes without starting over.
"They don't consider the experience, your qualifications when going from a substitute to a permanent teacher," Donald said. "You have to start at the bottom like everyone else."