Sparks flew as local high school students worked to create Halloween-themed masterpieces.
Eight teams competed in the sixth Welding Rodeo, hosted by Victoria College on Wednesday. Each team of up to four student competitors collaborated to make a sculpture from scrap metal in about five hours.
"We're working to elevate welding and get kids excited about it," said Wade Vrana, Victoria College welding instructor.
Sacred Heart High School in Hallettsville won first for its structure featuring ghosts, spiders and bats above a "2019 Halloween" sign. Calhoun High School placed second, and Yorktown High School placed third.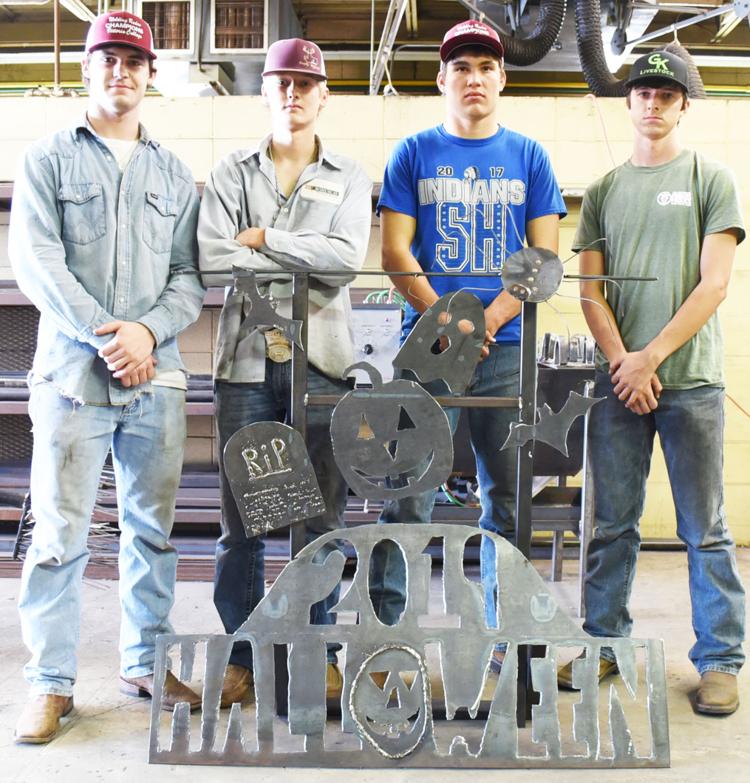 This year, seven schools competed: Goliad High School, Gonzales High School, Sacred Heart Catholic School, Yoakum High School, Yorktown High School, Nixon-Smiley High School and Calhoun High School. Yoakum High School entered two teams.
This event allows area welding students to combine their craft with creativity, Vrana said.
"It shows welding can be a positive thing," he said.
Currently, there is a shortage of welders. The American Welding Society studies predict the worker deficit will reach 400,000 by 2024. As current welders age and retire, there aren't enough young people going into the industry to replace them.
Welders make $44,519 a year on average, according to the American Welding Society.
Area high school students competed at the annual Welding Rodeo at Victoria College Wednesday afternoon. The students were tasked with building a Halloween themed sculpture. pic.twitter.com/s0tp08H4z8

— Samantha Douty (@SamanthaDouty) October 25, 2019
The required level of education varies between welding jobs, according to the American Welding Society. At Victoria College, several levels of education are offered, such as a certification and an associate degree, which can both be transferred to a four-year institution.
Victoria faces a shortage of welders, and the Welding Rodeo shows that welding is an asset.
"This is an opportunity for us to showcase Victoria College's welding program," Vrana said.
Calhoun High School junior Radley Williams, 17, said he and his team wanted to win the event because the school had won the past several years, and they wanted to keep that streak going.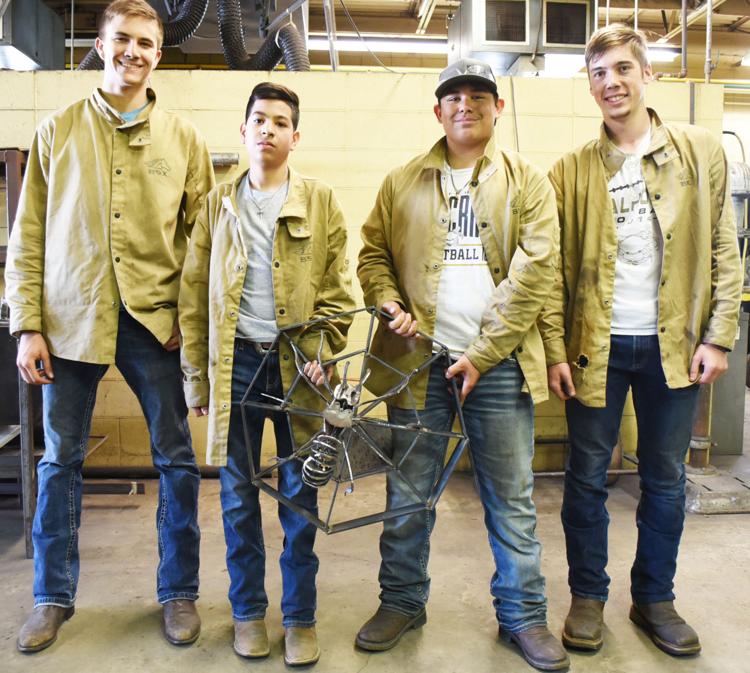 The team of four constructed a spider sitting in a web made of small pieces of scrap metal. The sculpture won the students second place.
"It's pretty cool," Radley said. "It's a good opportunity to build something creative. It's a lot of fun."
Radley wanted to try welding when he was in eighth grade. He said it sounded cool and he wanted to try it.
He plans on becoming an engineer after graduating, but welding is a secure backup options if his plans don't work out.
Yorktown High School senior Jeffery King, 18, has been welding for about four years. He started in his father's shop. He joined the school's welding program when he was a sophomore.
The students built a pumpkin riding a broom, which earned them third place.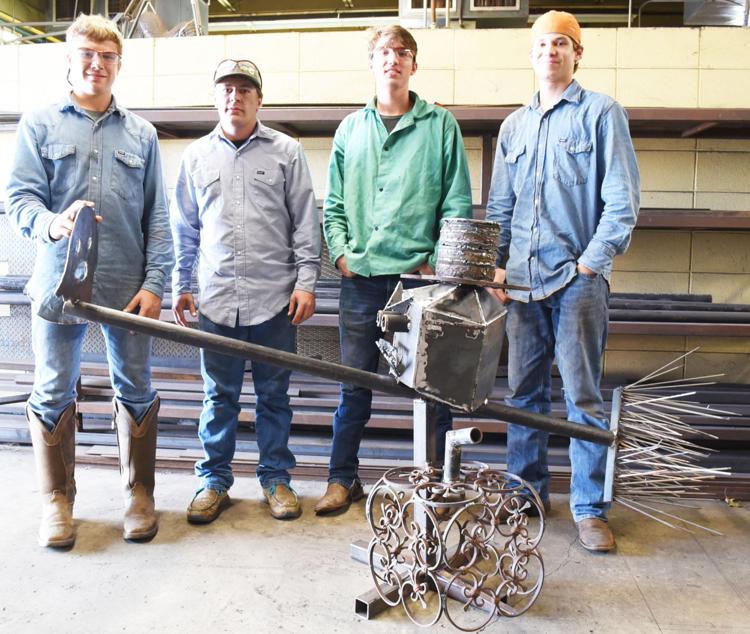 "Our welding program is pretty new, so this (event) is a good way to get our foot in the door," King said.
After graduating high school, King plans to attend a technical school and get his certification in welding.
"I enjoy welding," he said. "The only problem is it gets hot."