Bright eyes, smiling faces and laughter filled the Dr. Robert Jacklich Convention Center Friday as the Victoria school district held its annual Winter Wonderland for students with disabilities.
In the morning, 280 students from across the district ranging in age from 3 to 21, played games, made crafts, met Santa and received a gift as part of the special day.
Cheri Smith, the grandmother of student Colton Smith, said this was the third year she and Colton attended.
"I was unsure what to expect the first time we attended," Smith said. For Colton, he was excited to see Santa and the presents.
Smith added some of these kids don't get out very much so Friday's event gave them the opportunity to play and socialize.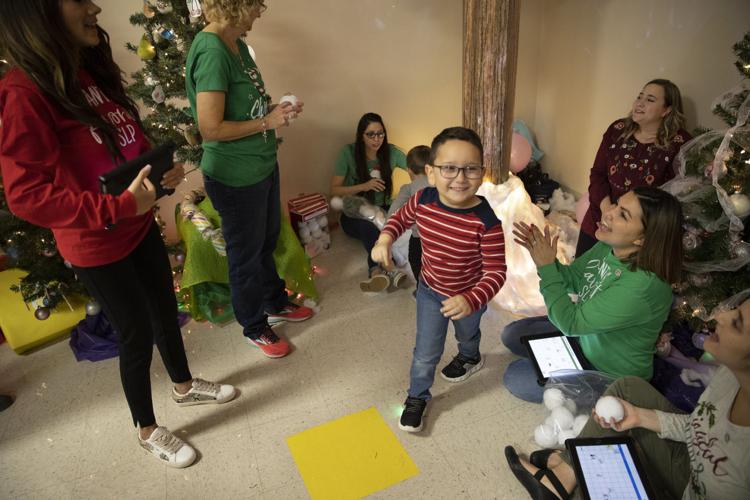 Kelli Cotton, director of Special Education for the district, said many community or holiday events aren't set up for people with special needs. Every student received an age appropriate gift from Santa. Cotton said the gifts are purchased through donations to the special education program.
In its sixth year, this is the group's largest event other than the Special Olympics. The event costs $6,000 to put on, with most of the money going to buy presents for the students, Cotton said.
Each year the holiday celebration theme changes. Cotton said this helps keep her staff and the students engaged.