Jeremiah Jackson, 6, smiled as he focused intently on the computer screen in front of him.
Jeremiah and his other elementary school peers stay at the YMCA of the Golden Crescent child care program when their parents are busy at work. The same program is emulated at 12 of 14 Victoria school district elementary schools after classes and several other sites outside the district.
"I like coming here," Jeremiah said. "They have a lot of fun stuff."
Jeremiah, a first-grader at O'Connor Elementary School, stays at his campus until 5 p.m. through the YMCA after-school program.
"We play with our toys and get to do homework," Jeremiah said about the after-school program. "Sometimes we go outside and eat snacks."
The Victoria school board approved 6-0 on Dec. 19 to remove the YMCA from its hallways and replace it with Right at School, an out-of-state for-profit company. Board member Kevin VanHook was not present for the vote.
Right at School will move into the school district for the 2020-21 school year and will operate after school, during holidays and the summer.
The program curriculum focuses on fitness, play-based learning, homework help and science and engineering courses.
The contract with Right at School offers the program space within 12 of the 14 elementary schools, which the YMCA currently operates from, VISD Superintendent Quintin Shepherd said.
"The way we are looking at it is we want to give the option to parents who are currently using the Y," Shepherd said.
Parents can choose to send their children to the Right at School program for limited days and only pay for the days that their child attends.
Right at School will present its program to parents and students during an interactive session at 6:30 p.m. Jan. 15 at the Dr. Robert A. Jaklich Conference Center.
The YMCA charges a monthly rate, which allows the child to attend the after-school program anytime during that month.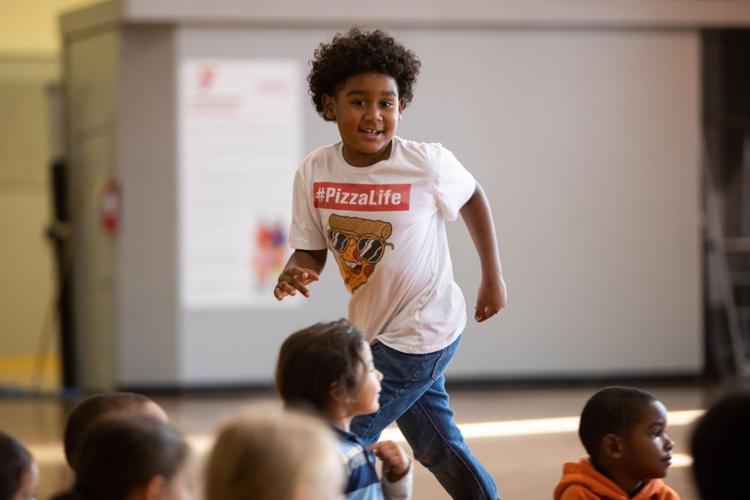 YMCA Childcare Director Michelle Falcon said the YMCA will not stop having an after-school program, it just won't operate from the school district anymore.
"We may have to find a few locations to run them out of, but the Y will continue to have an after-school program,"
The YMCA has operated from Victoria schools for 28 years.
"It's a program that we used to run out of the Y, and in 1992 we went into the schools," Falcon said. "We were in about five locations when first started."
Falcon said the YMCA pays $34,000 a year to operate at the school campuses, and that changes year-to-year as the contract is updated.
During school holidays and summer, the YMCA program operates from its facility on Nimitz Street in Victoria, Falcon said.
The YMCA staff are all trained in CPR and first aid and do annual training to stay ahead on the current child-care needs, Falcon explained.
"We bring trainers into the facility, and their training is based on child abuse, neglect, relationships with parents and communication with parents," she said.
While Victoria schools were out for winter break, the YMCA was bustling with students.
A group of 5- and 6-year-old kids ran around the gym on Friday afternoon. The instructor had them skip, jump, run and play duck, duck, goose to put their energy to use.
5 and 6 year olds play at the gym of the YMCA in Victoria as part of its child care program while parents work. A similar program is operated out of VISD schools by the YMCA, which will be replaced by a for-profit company based in Illinois. pic.twitter.com/oTSFNnPh0M

— Samantha Douty (@SamanthaDouty) January 3, 2020
They beamed as they chased each other around the circle of their peers before sitting down to play games and color.
At the schools, the students would do similar activities outside, Falcon said.
Meanwhile in the science, technology, engineering and math room, first and second graders moved around the room to several stations: math, engineering, dramatic play, art, technology and manipulative.
At the math station, cash registers were set up and the students played grocery store and counted out money for their products.
Building blocks were used at the engineering station to build whatever the students could imagine.
A house set was used at the dramatic play section.
Crayons and construction paper lined the art table.
Students played on tablets and laptops at the technology stations.
First and second grade students threw bean bags or played with a Jenga set at the manipulative station.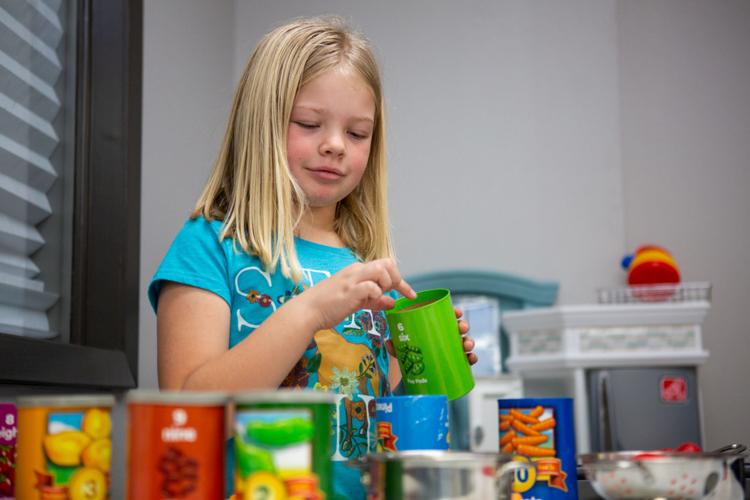 The STEM room was created by YMCA Childcare director Priscilla Gildon. She looks to expand the program, which was started this past summer with a $15,000 grant the YMCA received.
"It enhances their cognitive skills," Gildon said about the STEM program.
Gildon plans to have STEM tables at each campus by mid-January and have the technology piece rotate to each campus throughout the week.
Jeremiah said he likes playing on the computers at the YMCA and after school at O'Connor. On Thursday, Jeremiah played alongside his friend Michael Todd, 9.
Michael is a second grader at DeLeon Elementary School, and he stays at the YMCA after-school program while his parents work.
Michael's mother Danyelle Dancy, 42, said Michael is her second child she put in the YMCA program, and they both loved it.
"He likes to go because it's a positive atmosphere," she said. "He has a lot of fun after school."
Dancy said she enjoys watching her son meet new friends and get homework help from a community partner like the YMCA. She said she does not plan to enroll Michael in the Right at School program and will make adjustments in her schedule to continue with the Y.
"I was kind of disappointed," she said. "It's a good community place for the kids to stay after school."