More than 2,700 ballots for the March 3 primary election arrived in the mailboxes of Victoria County residents Thursday, weeks later than expected.
Margetta Hill, the county's elections administrator, said the reasons for the delay fall on the vendor, SeaChange, which works with more than 3,000 jurisdictions for election services throughout the United States, according to its website.
"It's been overwhelming and frustrating," Hill said. "They dropped the ball and are giving us all kinds of excuses. We will not use this company again."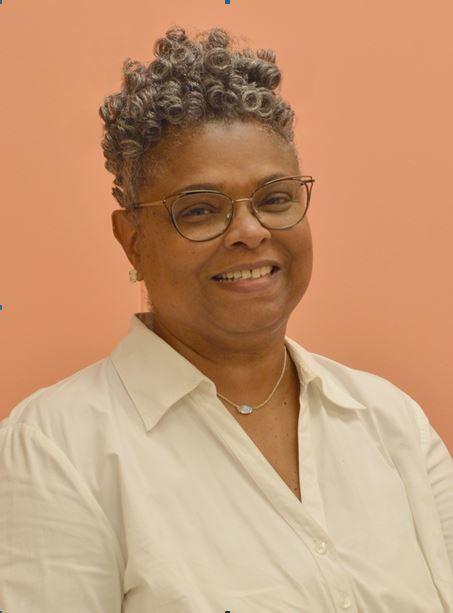 After residents turn in their applications to vote by mail to the county elections office, the applications are sent to SeaChange, Hill said. From there, SeaChange mails the ballots directly to residents.
Hill said the first batch of applications was sent to the company Jan. 31. Normally, ballots would have been mailed out, completed by residents and already back to the elections office during the first week of February. When none arrived, Hill realized there was a delay.
Hill said she called SeaChange in early February asking about the holdup and was told there were some issues with the production team and the ballots would be mailed the following week.
She called again Monday after no ballots had arrived and was told again the ballots would be mailed this week.
By Thursday morning, she still hadn't heard of any ballots arriving in her office and said the elections staff was encouraging residents to vote in person during the early voting period or on Election Day and forget about voting by mail during this election. But by Thursday afternoon, she said 1,899 Republican ballots and 835 Democratic ballots had been delivered.
The news was especially good because voting in person is not feasible for many residents. To be eligible to vote by mail, a person must be at least 65 years old by Election Day, have an illness or disability that prevents them from entering a polling location, be confined in jail without having been finally convicted of a felony or be absent from the county during early voting in person or on Election Day.
Because of a disability, Linda Curtner, 70, said voting in person isn't a possibility for her husband, Roger Curtner, 73. Linda said the two have lived in the county for more than three decades and are avid voters.
"We vote in every election," she said. "We believe that's how your voice is heard, through voting."
Though Curtner is able and enjoys voting in person, her husband is disabled, she said, so he always votes by mail. She said he usually only leaves the house for doctor's appointments.
"We don't abuse the system; my husband really does need to vote by mail," she said.
Hill said for individuals who are able to get to the early voting polling location by car but may struggle to get inside, they can vote curbside. A staff person will bring the machine to their car so they can vote from within their car.
Still, that doesn't resolve the problem for all residents who vote by mail, Hill said. Curtner said she was glad to hear Thursday afternoon that ballots had begun arriving so her husband can vote by mail as planned.
Pat Tally, chairwoman of the Victoria County Democratic Party, called the situation a "major mess." She said the significant delay has likely led to a loss of trust in the system by some county residents.
"The public needs to know what they are going to do to solve this, and how they can assure us that this won't ever happen again," she said.
Tally said the voter turnout from those who vote by mail is always high. Considering some of this year's popular races, she said, if ballots by mail never arrived, that would be a significant number of votes that don't get in.
"That's the big deal here," she said. "Those are voters we really count on."
Victoria Mayor Rawley McCoy echoed Tally's concern, saying he knows the importance of the votes that come in by residents who vote by mail.
"Paying attention to mail voters was a big part of my campaign," he said.
Early into his campaign process, McCoy said he sent out letters with an application to vote by mail. He said he knows other candidates do the same thing, and it's not meant to be self-serving.
"It's a candidate saying, 'I want you to vote,'" he said. "I don't care what party you're in, if you're a serious candidate, it's your job to encourage people to vote, and then, you can try and convince them to vote for you."
Hill said if the ballots in the mail had never arrived or arrived after the election, there was not a chance the date of the election could move.
Thursday afternoon, McCoy had received his ballot in the mail.
"It's still troubling that there's been this much confusion," he said. "But the important thing is making sure everyone has an opportunity to vote."
Bill Pozzi, the chairman of the Victoria County Republican Party, said he's had numerous questions about the delayed ballots and was glad to hear most ballots had arrived Thursday.
"People have been calling and saying 'Hey, my mother hasn't received her ballot, what do I do?'" he said. "But hopefully now everything is cured and there'll be no issues."
Hill said the estimated 2,700 ballots that arrived Thursday were the majority of the total ballots that would be arriving by mail, and she hoped the rest would be arriving soon.
She added that the Victoria County has worked with SeaChange for eight years and has never had a problem before this election. A representative from SeaChange did not respond to multiple requests for comment Thursday.
"We want everybody to vote, and we understand the frustration," Hill said. "We encourage residents to do everything they can to still vote in this election."