Editor's note: To help voters learn more about the candidates, the Advocate is printing profiles provided by the League of Women Voters in contested races in the May 4 election.
Background, qualifications, and/or reason for running.
What are your top three goals for Victoria if elected?
What is your vision for economic development in Victoria?
What would you identify as the top three infrastructure needs of Victoria?
How can the quality of life for all Victorians be improved?
What ideas do you have on improving the financial position of the City without straining taxpayers?
VICTORIA MAYOR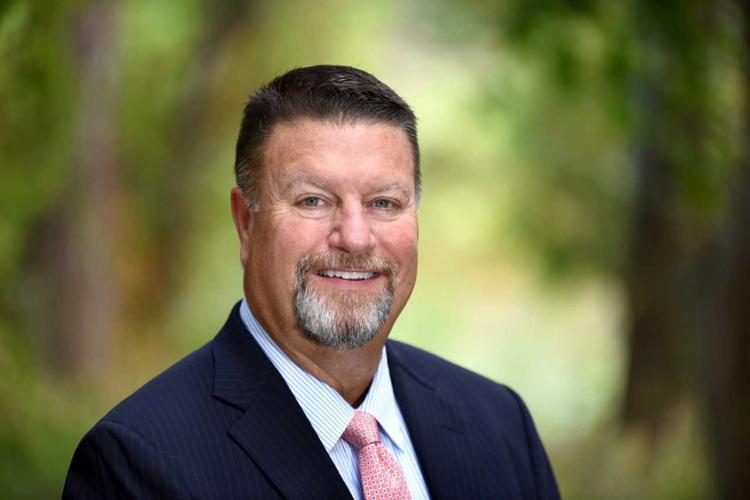 Background: Graduate of VHS and the McCombs School of Business at UT-Austin. I've built a successful commercial insurance business in Victoria and co-host a local radio show. Married with five great kids. I'm running for mayor to get things done, not just to have a title or collect a retirement check.
Top three goals: My top goals as mayor include building a good business environment here so everyone will know Victoria is "open for business," improving city infrastructure (spelled S-T-R-E-E-T-S), and helping create the kind of local economy that attracts new investments and helps hometown businesses grow. I plan to cut through misunderstandings and misinformation and do something about the problems facing our town. Victoria should be a city that's safe and clean, where people have opportunities for good jobs and excellent education. I'm focused on the future, and I want our city with its proud history to have a bright future for everyone.
Vision for economic development: Economic development is one of the keys to a bright, prosperous future for us all in Victoria. As a fisherman, I know a rising tide lifts all boats. I'm highly motivated about economic development and energetically exploring ways we can grow with the boom taking place South of us around Corpus Christi. I want Victoria to diversify its economy while also seeing an expanded presence from our educational institutions, which in many ways go hand-in-hand. We need to foster a dynamic and diversified economy here so our local graduates aren't constantly moving away to find good jobs and careers elsewhere.
Top three infrastructure needs: Victoria is at a crossroads, and I'm not just talking about our history as the "Crossroads of Texas" or the highways that intersect here. Many streets and sidewalks are in rough shape, and deserve repair as soon as possible. After the trauma of Hurricane Harvey, we should thoroughly review city water and power systems to ensure they make the grade, while making sure any other city infrastructure damaged during Harvey is fully repaired before another hurricane hits. Victoria residents deserve the best, and it's time for our city to move forward and work toward the future with a clear vision.
Improving quality of life for Victorians: Growing up here, we often called Victoria a "big small town." When I hear people say that now, it's often in a derogatory way and that's a shame. I'm determined to do everything I can to make Victoria a place where people want to be, not just another place on the map to be from! Our city parks are some of the jewels of Victoria, and we should treat them that way. As a sports enthusiast, I look at parks like Riverside and see we could do much more to make our parks places where people want to play and relax.
Improving the financial position of the city: As a businessman and taxpayer with young children, I know firsthand how tax bills can cut into the family budget. I also know that the first rule when you're in a hole is to stop digging and start climbing. We're going to have to roll up our sleeves at city hall and work our way out of the hole Victoria's in. This means being smart with our money, and working in cooperation with our partners in government at the county to enhance services for residents and build the teamwork we'll need to tackle some of the big issues we're facing.
Background: Graduate of Texas A&M University with a degree in agricultural economics focusing on agribusiness. Upon graduation, I was commissioned an officer in the United States Army Reserve where I served eight years. Employed in the financial services industry for 33 years with the last 23 years here in Victoria.
Top three goals: My first goal is to ensure that the city of Victoria provides city services that not only enhance the livability of our community but also contribute to our shared economic development. Secondly, we need to make sure that we are doing so in a proactive and planned way that efficiently utilizes the city's resources. And most importantly, I want to continually revisit our disaster and recovery plans to ensure our community suffers less and recovers faster when faced with a Hurricane Harvey type event.
Vision for economic development: The city should recommit itself to the idea of a social contract to citizens to pursue economic development projects. Those projects should all have an eye toward directly or indirectly creating or retaining jobs. Victoria needs to work with our partners in the Crossroads to make our voice heard about the great opportunities available here due to the ever better transportation and distribution facilities offered us by our unique geographic location.
Top three infrastructure needs: First, we need to assure the survivability of our facilities in the event of disaster. Secondly, transportation infrastructure not only enhances livability for our current citizens but also adds to our comparative advantage in attracting new business. Lastly, we should evaluate accessibility and safety at our schools by adding new entrances and sidewalks.
Improving quality of life for Victorians: Economic development will do wonders to increase quality of life by raising wages in the community. As Victoria pursues that goal, we will all have to participate in contributing towards a well-educated workforce that feels secure in our own homes. We can all be more collaborative in our efforts to those ends, and I will lead that charge.
Improving the financial position of the city: We need to ensure that our city and county governments are operating in an efficient and collaborative effort to provide for our citizens. We also need to pursue, in a proactive way, all grants and partnership monies available to us. Victoria is also in a relatively good and improving position relating to our outstanding debt with an opportunity to plan for and evaluate future capital improvement projects.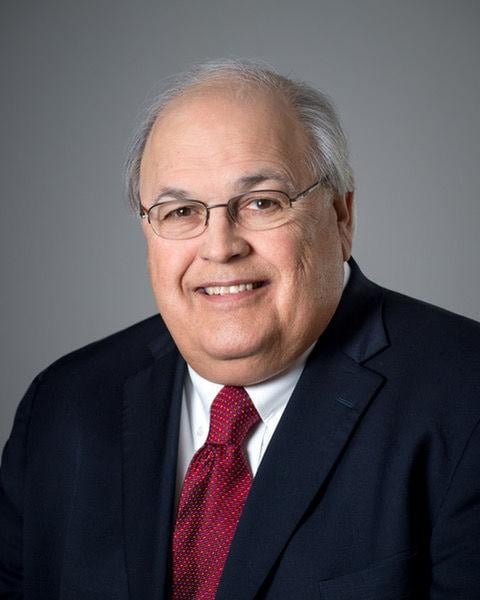 Background: I am a lifelong Victoria resident and active community and business leader. I love our city and want to help us meet critical challenges to our local economy and quality of life. I built a successful architecture firm here and have hands-on experience growing jobs, improving infrastructure, and solving problems.
Top three goals: Upgrade our city's aging infrastructure, including roads, water, and emergency services. These are critical to our quality of life and also our ability to attract new businesses. Revitalize our declining retail sector. Victoria has lost major retail options in recent years. To grow our retail sector, we need to develop our workforce, focus on filling principal voids in the sector, and develop a comprehensive marketing strategy to drive local sales. Attract new industry with higher paying local jobs. We can accomplish this through infrastructure upgrades, workforce development, educational and community partnerships and pro-jobs policies at city hall.
Vision for economic development: We have a serious lack of higher paying jobs in our community, which makes it very hard to build a career here. This is especially hard on younger people in our community who want to raise their families in a wholesome community like ours, but cannot because we lack opportunity for them to advance a career. We need to do more than simply attract new businesses. We need to attract the right kind of businesses to produce a more well-rounded local job market. This is critical for Victoria's future.
Top three infrastructure needs: Roads and drainage are serious concerns. 1. We need to fill potholes throughout the community and improve our street cleaning operation to remove debris that impedes street drainage. 2. We need to rebuild failing streets and utilities at a faster rate, which would have a positive impact on both quality of life and economic development. 3. We need to upgrade our drainage system to better protect our infrastructure, businesses and property. This will improve our emergency preparedness as a community and enable faster emergency response and mobility during storms. These infrastructure needs should be high priorities.
Improving quality of life for Victorians: We need to focus on improving core services that touch the lives of our citizens. That includes fixing our roads and water system, and investing in our emergency services to maintain well-trained personnel and improve response times. We also need to revitalize our local economy with better retail and dining options, and make it possible for Victorians to advance careers locally by attracting higher paying jobs. Finally, affordability is important to our quality of life. As a business owner, I believe city government should use business principles of balanced budgets, wise investments, long-term planning, and sensitivity to taxpayers.
Improving the financial position of the city: We must grow our economy both in the retail and industrial sectors. This would broaden our tax base, which reduces the burden on homeowners while also providing more revenue to invest in critical updates to core services and infrastructure. This would also bring higher wage jobs to Victoria so our citizens can advance their careers locally. Economic growth is the key to lower taxes and a strong financial position for the city. Paired with good fiscal stewardship and forward-thinking investments at city hall, we can put Victoria on a strong foundation for generations to come.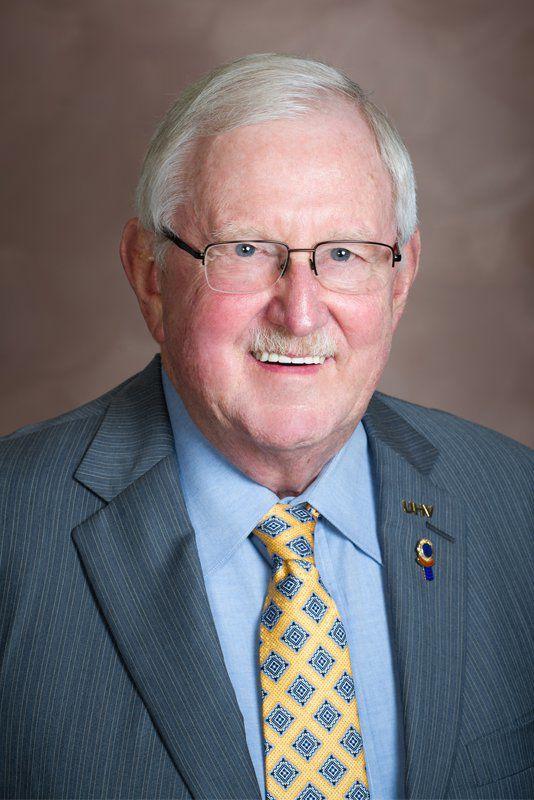 Background: Running for mayor is a way to give back to Victoria for the welcome we received. My experience and proven leadership skills are strengths. New leadership and a fresh perspective at this pivotal time fosters new ideas and progress. I will be a mayor for all of Victoria.
Top three goals: Help make Victoria a place where people want to visit and live by expanding amenities and opportunities for people after work. This should also help reduce the loss of valuable city employees, young professionals and young adults. Improve city services through greater transparency, openness to suggestions from all citizens. We need to expand retail and industry by working with existing groups such as VEDC, the city's economic development department and the Small Business Development Center. Encourage revitalization of our beautiful historic downtown and work to make all of Victoria more pedestrian and bicycle friendly.
Vision for economic development: Economic development includes both retail business and industrial business. It includes retention of existing small business and the opportunity for entrepreneurs to start and develop new businesses. Among other groups such as the VEDC and the city's economic development area, the SBDC can also be a valuable tool. We must use common sense with our business codes to encourage business to grow and expand. It is particularly important to encourage more development of living options, restaurants, art galleries, shops and activities in our downtown if we are to revitalize this important resource.
Top three infrastructure needs: We must continue to repair and maintain streets and the included redoing utilities under those streets when doing more than routine maintenance. I consider our first responders and other city employees as infrastructure and thus believe we must improve salaries and benefits for these essential employees. We must strengthen emergency services for more effective responses during crises such as Harvey and other major disasters.
Improving quality of life for Victorians: More activities and shopping downtown and expanded activities and events in the city parks, especially Riverside, will give people ways to enjoy our wonderful outdoor resources. Improved transportation services would simplify and improve the quality of daily life of those with exceptional needs. Working with other agencies, nonprofits, private citizens and businesses to address homelessness and affordable housing would also improve the quality of life for many. Greater pride in Victoria would add to our overall satisfaction. Greater transparency in city government will help citizens to better utilize city services to improve their quality of life.
Improving the financial position of the city: Strategic planning and prioritizing needs will bring focus to issues of greatest importance and redirect resources to issues of greatest concern. This requires careful evaluation and input from a variety of sources to maximize use of limited city funds. Economic development bringing new business and more employees increases the tax base for funds and generates funds that can either direct them to critical needs or reduce taxes. The city has a long-range plan for street replacement that includes budgeted funds on an annual basis. That plan should be reviewed annually to be sure the greatest needs are being met.