Two Bloomington tenants say they were told their rent would increase if they didn't vote for certain candidates vying to control the local water department, which decides how much their landlord pays for water service at rental properties.
Two tenants, who used to live in properties associated with ALMS, told the Victoria Advocate that their landlord's representatives told them to vote for challengers – or else their rent would increase.
"They were going from door to door, knocking and telling us who to vote for," said Brenda Abshire, who said she used to live in a Bloomington apartment associated with ALMS until she found a different rental property in late May. "And if we didn't vote for them, the water bill was going to go up so they were going to raise our rent."
Neither the landlord nor its representatives could be reached after multiple requests for comment Friday. But the tenants' accusations that their landlord pressured them to vote come on top of a variety of other problems surrounding ALMS and its longtime fight with the local water department.
According to a letter reviewed by the Victoria Advocate, the Texas Secretary of State's office recently asked the Texas Office of the Attorney General, which investigates illegal voting activity, to launch a criminal investigation into the recent election. The secretary of state's request for an investigation was sent after a complaint was filed by a resident, which alleged improper voting after multiple people registered to vote with the same mailing address – a post office box in Bloomington that is associated with rental properties linked to ALMS, according to county records.
Of 1,822 people registered to vote, about 300 used that mailing address, according to county records. In the May 5 election, about 130 of the 562 who ended up casting ballots, or 23 percent of the vote, were registered with the same address.
When asked about the request for an investigation, the Texas Office of the Attorney General would not confirm or deny whether it planned to – or was currently – investigating the election. But a spokeswoman explained it's against the law to offer a benefit to influence people to vote a certain way – that's called bribery.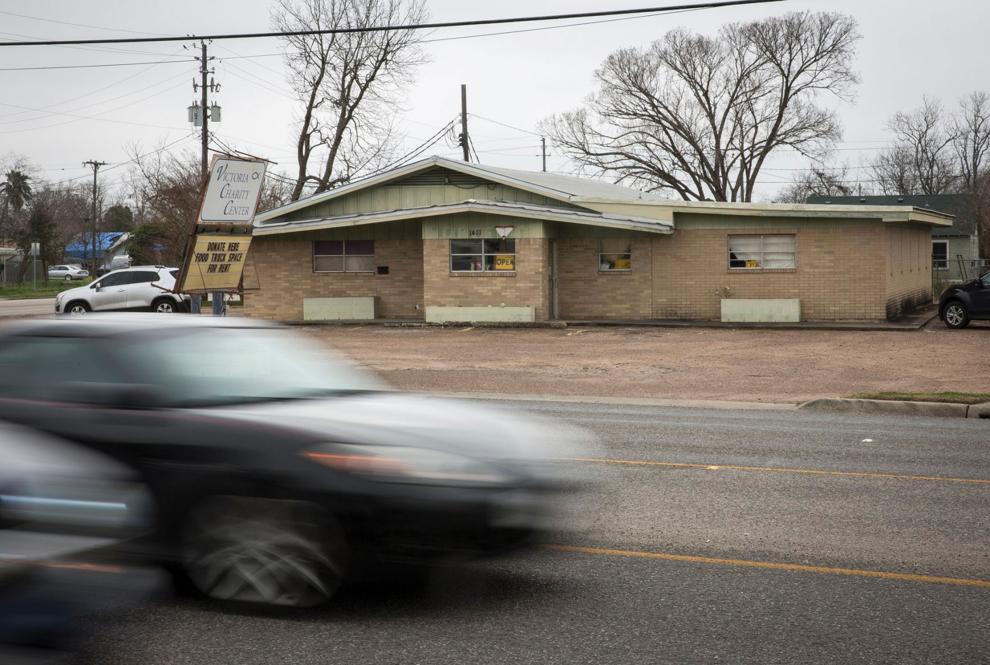 The May 5 election came after years of conflict between longtime Bloomington residents and ALMS, a nonprofit that constructed dozens of apartments in the rural town during the past decade.
In recent years, ALMS fought to take control of Bloomington's water board, which decides what the nonprofit pays for utilities at its rental properties. That conflict eventually spurred the Texas Rangers to investigate the district's 2016 election after some people accused ALMS of trying to unfairly win votes. Although charges involving voter fraud didn't materialize, the investigation led to the conviction of a former water board member associated with ALMS who was accused of lying about being a felon on his election application.
In the May 2018 election, at least two of the candidates who ran for the water board did business with ALMS, according to court and property records. Once they took office in May, board members voted to slash the amount ALMS pays for sewer and water – despite the district operating with a $108,000 loss between July 2017 and April 2018, according to district meeting minutes and financial documents.
William Harvell, one of the water board members elected in May, said the board decided to cut the amount ALMS pays for utilities because the nonprofit was being charged too much. Last year, ALMS sued the water district, alleging that it practiced discrimination by charging the nonprofit significantly higher rates than other water customers and illegally up-sizing water meters, according to court records.
Harvell said the board is trying to find ways to recoup the money that will be lost from the ALMS accounts. Some board members want to raise fees for all customers, but others don't, he said.
When asked about tenants' accusations that their landlord pressured them to vote, Harvell said, "I have no idea about that. There are so many rumors in this town about everything."
"I didn't ask anybody to do anything for me," he continued. "I just told everybody that I was going to treat everybody in town equal, whether you've been here for a lifetime or just been here a month or so."
Another board member, Jonathon Sarkis, said he thought the tenants' allegations were "bull."
"There's a lot of hate going around in this election," Sarkis said. "There's a lot of hate."
But one former ALMS tenant, who said she didn't want to use her name because she feared retaliation, said her landlord's representatives told her and other tenants that they could register to vote by using the landlord's post office box as a mailing address.
When it finally came time to vote, the former tenants said her landlord's representatives went as far as driving her to a polling location in Victoria.
"They said our rent was going to go up like $30 to $40 a week if we didn't go vote for these certain people," she said. "We thought we had to go vote for these people – and it was, 'Vote for all the men only on the ballot.'"
Her story was similar to the one told by Abshire, another former ALMS tenant, who said she was living in a one-room apartment with her husband when her apartment manager texted her and came by in person to tell her to vote for "the men" on the ballot, who were challenging three female sitting board members.
She didn't know anything about the people she was told to vote for, she said.
"I'm not going to say I felt threatened, but in a way we did," Abshire said. "I mean, what would you think if somebody says, 'If you do this, the repercussions are this?'"
One former water board member said she wasn't surprised tenants were accusing ALMS of influencing people to vote. Noemi Troncoso, the former board president who lost the election, said she heard ALMS tenants were offered incentives to vote in both the 2016 and 2018 elections.
Now that the people associated with ALMS are running the water board, she said she worries they will protect the interests of ALMS at the expense of other Bloomington residents. The recent decision to cut the amount ALMS pays for water and sewer is just one example of that, she said.
"My biggest thing is the interest in Bloomington," Troncoso said. "How can they bring the rates down when we're in a bad financial status due to Hurricane Harvey?"