The Texas Parks and Wildlife Department is asking for input on regulations for southern flounder, a species that has been steadily declining in population for decades.
"We're taking the public's pulse," said Julie Hagen, an information specialist with TPWD's Coastal Fisheries Division. "We want to see how they feel about this issue and then also scope any ideas that they might have for us to go back and look at."
Five public meetings will be held along the Texas Coast this week by the department, including one on Wednesday night at the U.S. Department of Agriculture Bauer Building in Port Lavaca. A biologist will present models and data to illustrate the issue before taking questions, comments and feedback.
Robin Riechers, director of Coastal Fisheries at TPWD, detailed the status of southern flounder during a Texas Parks and Wildlife Commission work session in early November and discussed possible management options. Those options included further reductions in bag limits, longer seasonal closures, boat limit changes, increases in slot size and gear restrictions to help grow the population.
He told the commission that the population decline could be a result of increasingly warmer temperatures recorded on the Gulf Coast, which makes southern flounder larval survival difficult.
"There is a really narrow (temperature) tolerance range for southern flounders, basically from 18 degrees Centigrade plus or minus two degrees," he said.
Temperatures have to stay in that range to survive the first three weeks after the larva hatch, making the species sensitive to warm waters.
"You can see where we may be getting outside of those means quite often and therefore we think that's some of the reason we're not seeing the benefits or requirement levels with some of the regulations we've already enacted," he said.
Because biomass or total fish stock for the species has stabilized at a lower level than it did in the 1980s, he added that the fishery may not be able to be built back up to historic biomass levels of that time.
The Texas Coastal Conservation Association echoed that concern after the meeting.
"It is likely that we will never get back to the flounder abundance we observed in the 1980's, but we should do everything within our ability to prevent further declines. All options should be on the table and it is time to answer the tough questions many have had for decades," the nonprofit said in a statement regarding the matter.
Hagen stressed that the department is not presenting regulations at the meeting nor officially entering comments into the state register, which is a mandatory annual process that starts in January.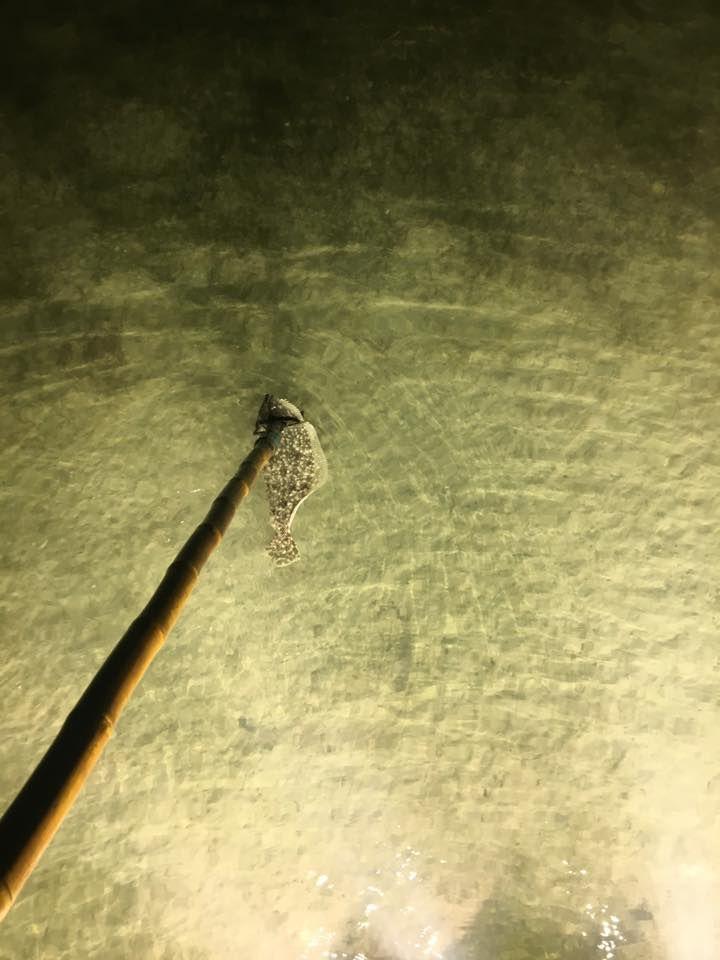 "We're not presenting regulations so we're not going to say, 'we're going to change the bag limit,'" Hagen said. "That is not the point of this meeting. Right now we are just saying all the options (and) this is a great time for the public to come and give us their ideas, learn about our data in a very digestible way."
But some anglers fear the meeting will go like a similar one in 2014, which Capt. Shawn Harvey, owner of Go Floundering Charters in Port O'Connor, recalls as heated.
"They said, 'no, we just want to get public opinion and we aren't doing anything right now.' Well, about six months later they did," he said.
The state has enhanced flounder regulations several times since the 1980s in response to a long term population decline.
"The way that we know best to help population decline is to make some management decisions," Hagen said. "Knowing that we can't predict the weather, make winters colder or water warmer, we're trying to really use the tools that we have available in order to help this fishery."
The first statewide recreational bag limit of 20 flounder was enacted in 1988 and that limited has been cut several times, with the most recent regulation changes rolling out in 2009 and 2014.
Today, recreational anglers have a daily bag limit of five, except in November and the first two weeks of December when the fish migrate to spawn and the daily limit is reduced to two.
The daily commercial bag limit was also cut from 60 to 30 in 2009.
These regulation additions in 2009 and 2014, as well the department's stock enhancement efforts, helped the southern flounder population grow though a long term decline is still evident, Riechers told the commission.
"When those two regulations went into effect, we did get a little pump up in our overall gill net catches... (but) basically the benefits or the gains that we had gained, they dissipated after a few years," he said to the commission.
Harvey and Capt. Rick Hammond, owner of NightStalker guiding service in Rockport, sent a letter to the Parks and Wildlife last week when word of the public scope meetings came ashore.
Both captains said they oppose additional regulations because they believe the decline depicted in the department's data includes gill net surveys and commercial and recreational landings that are inherently skewed.
"It could very well be that we're just wrong and that is OK, I just don't see it with what I've been doing and maybe their wrong and their surveys are just missing a part of what is happening," Harvey said. "There is a gap somewhere and we've got to come together to figure this out."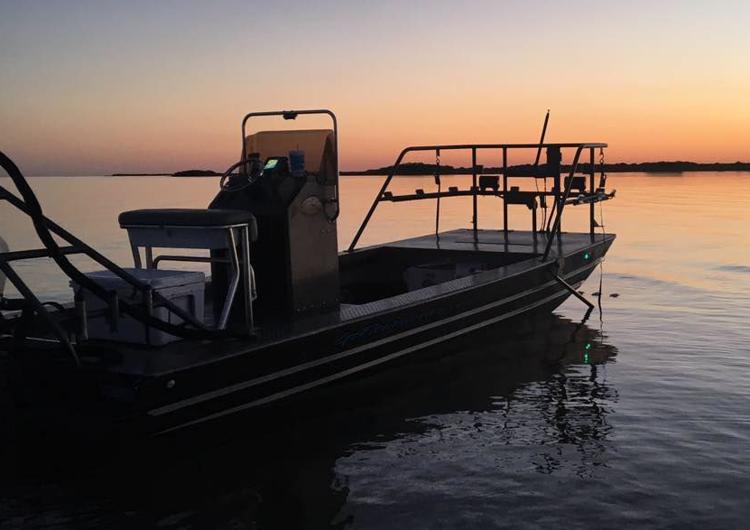 For recreational landings, the department conduct creel surveys during daylight hours several times a month at popular or large boat ramps, Hagen said.
Those surveys do not include landings at private docks, houses, wade fishermen, pier fishing, bank fishing or those who gig founder at night.
Harvey has been gigging since he was a kid and started guiding full-time in 2011. He has never been stopped for a harvest survey, he said.
"If I have fished 100 to 200 times each year since 2011 and have never been surveyed, it is like where are they?" he said. "They're not there in the evenings and at night time."
Hammond, who started his guiding service in 1998, has also never been stopped for a creel survey. He has been a professional guide since 1998 and has averaged 250 trips annually for the last 14 years, he said.
"Remember, the current recreational landing numbers when compared to the past also ignore the past limit changes and seasonal closures in recent years. It is not apples to apples," Hammond and Harvey wrote in their letter.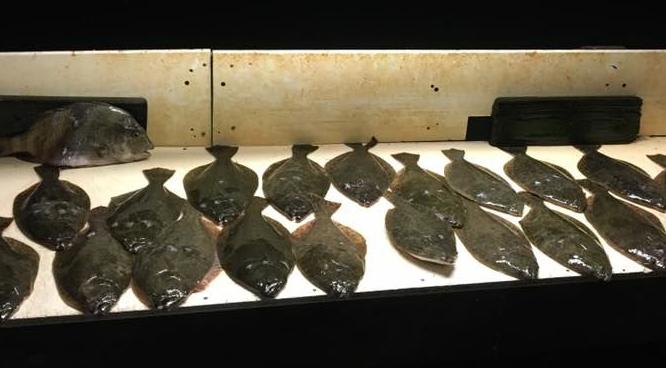 Similarly, the captains expressed skepticism about commercial landing numbers because there has been a significant decrease in the bag limit in recent years and less commercial licenses are active, as commercial finfish licenses became part of the state's buyback program in 2000.
There are a minimum of 81 active license holders in the commercial fishery that report flounder landings in 2019, Hagen said.
"We say minimum because we recognize there are situations where people hold commercial licenses and fish under them but do not report their landings," she said.
Riechers noted that a decline in the commercial industry could have impacted commercial landing trends to the commission, but the population decline still mirrors gill net and recreational landing surveys, he told the commission.
The Parks and Wildlife responded to the captains' letter quickly and welcomed dialogue, Harvey said.
"They want to meet with us, they want to hear our opinion and told us that we brought up very interesting points (and) they want to consider what we have to say, so it is receptive on that level and I am happy to hear that," he said. "It makes me feel a lot better on the inside that they'll at least listen to us."
The Parks and Wildlife will propose new flounder regulations to the commission and the public in January if the department decides that is the best option to manage the population, Hagen said.
"This is just the very beginning of the process," she said. "There will be more public meetings in 2020, options to participate in webinars and comment online."
Hammond plans to attend the commission's January meeting and share his perspective with the commissioners.
"I am all for conservation," he said. "If I really saw that the fishery was in trouble I would be all for tighter regulations, closing it down and all these things, but I am not seeing that. I am seeing the opposite."