POINT COMFORT – Gusts reached up to 37 mph early Friday when environmental activists who recently made headlines across the U.S. unloaded kayaks on the side of SH35 by Formosa Outfall 006.
Ronnie Hamrick, a member of the San Antonio Estuary Waterkeeper and former Formosa employee, looked both ways before crossing the highway on foot. A car honked and another swerved slightly toward him.
"They see me out here everyday, so they like to mess with me," he said. "They want me to stop coming, but I won't."
San Antonio Estuary Waterkeeper members and environmental activist Diane Wilson have not stopped monitoring for plastic pellets and powders since they reached a $50 million settlement with Formosa Plastics Corp., USA, a multi-billion dollar company that U.S. District Judge Kenneth M. Hoyt described as "a serial offender" of the Clean Water Act for discharging plastics into waterways from its Point Comfort facility.
Wilson estimates they only missed a few days of monitoring during the trial in March, and have taken more than 500 pictures of discharges since the then.
The deal is the largest in a Clean Water Act lawsuit ever brought by private individuals and goes into effect Wednesday, starting the clock for deadlines in the consent decree – a 28-page document outlining how the unprecedented agreement will work.
"We're excited to get this moving," said Erin Gaines, a Texas RioGrande Legal Aid attorney who represented the plaintiffs in the lawsuit. "There are a lot of different moving parts, but I think getting these key positions in place will really help us see how this is going to move forward."
Jan. 27 marks the first deadline, when Formosa is required to withdraw a request made to Texas Parks and Wildlife to authorize removal of shoreline vegetation and write a letter to the Texas Commission on Environmental Quality as part of its permit renewal process requesting new requirements, including zero discharge of plastics.
A monitor, remediation consultant, engineer and trustee will then be selected by both parties throughout February in accordance with six deadlines.
Trust is going to be key throughout the process, Wilson said.
"I want this to be the final fight, so I am really determined that they will keep their word," she said. "They said they will, but they've said that to me a lot of times, so trust is extremely important. Having a monitor we can trust, a remediator that we can trust, an engineer working inside the plant that we can trust – it is critical."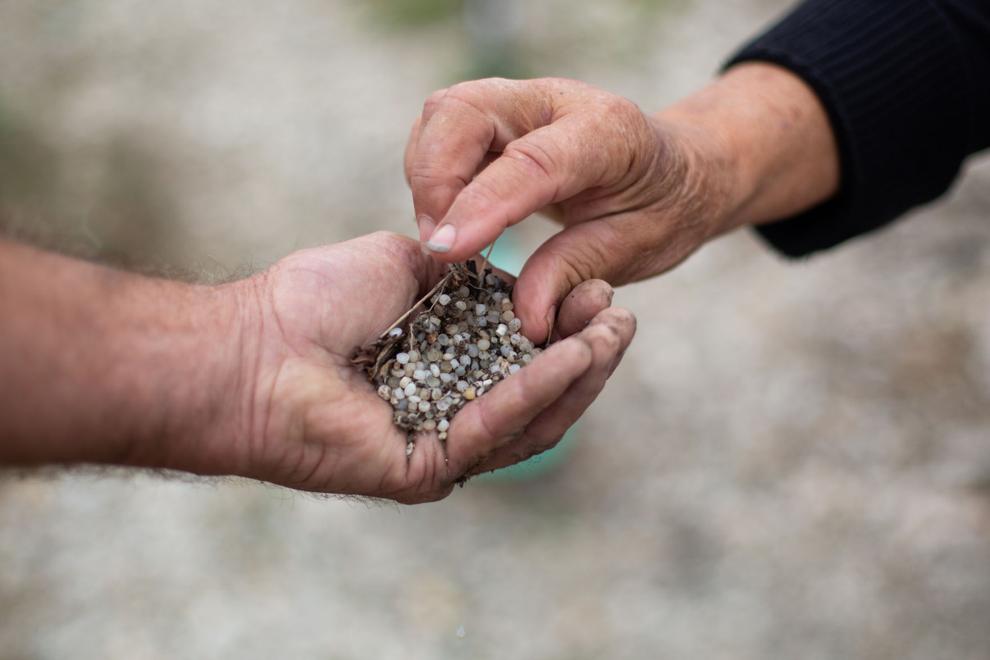 If anyone documents evidence of plastic discharges prior to the monitor selection, Gaines said they can present that to the monitor once they start to see if the evidences counts as a violation, each of which will carry an additional fine.
Formosa will also be monitoring and reporting as required, said Steve Marwitz, a spokesperson for the corporation.
"If our partners in the consent decree or anyone else in the public believe that they have detected a current discharge of plastics from one or more of our outfalls, we will diligently work to verify the occurrence and follow the requirements of the consent decree, accordingly," he added.
The issue with nurdles
Plastic-producing facilities have been discharging plastic pellets, now commonly called nurdles, since mass production of plastics exploded during the 1940s and 1950s.
Nurdles serve as the raw material in plastics manufacturing. They absorb chemicals in the environment and can be mistaken for food by animals, which can then be digested by humans.
So many nurdles were discharged over time that the public cannot help but notice them now, said Jace Tunnell, the founder of the Nurdle Patrol, a citizen science project lead by the Mission-Aransas National Estuarine Research Reserve at the University of Texas Marine Science Institute.
The Nurdle Patrol will receive $1 million of the $50 million in environmental mitigation funds.
Part of the difficulty in controlling discharges is the size of nurdles, said Neil McQueen, vice chair of the Surfrider Foundation's Coastal Bend Chapter.
McQueen is an independent environmental consultant who has worked in the environmental compliance field for more than 20 years. He has clients in Texas and California, where he previously worked in the plastics industry.
"That is the thing about these pellets, they just get everywhere. They are easily carried by storm water off sites and they get out of containers easily, leak out very easily," he said. "In Texas we get these really large rainfalls ... So these systems have to be able to handle these really large volumes that fall on the sites."
Marwitz said Formosa is continuing to assess and implement changes to the Point Comfort facility regarding processing areas, sampling and storm water and waste water management as part of an "evergreen" process.
The consent decree requires the engineer consultant hired to audit measures to halt discharges and produce plans to retrofit the facility to prevent discharges and address deficiencies identified in the current system. That proposal must be submitted in July.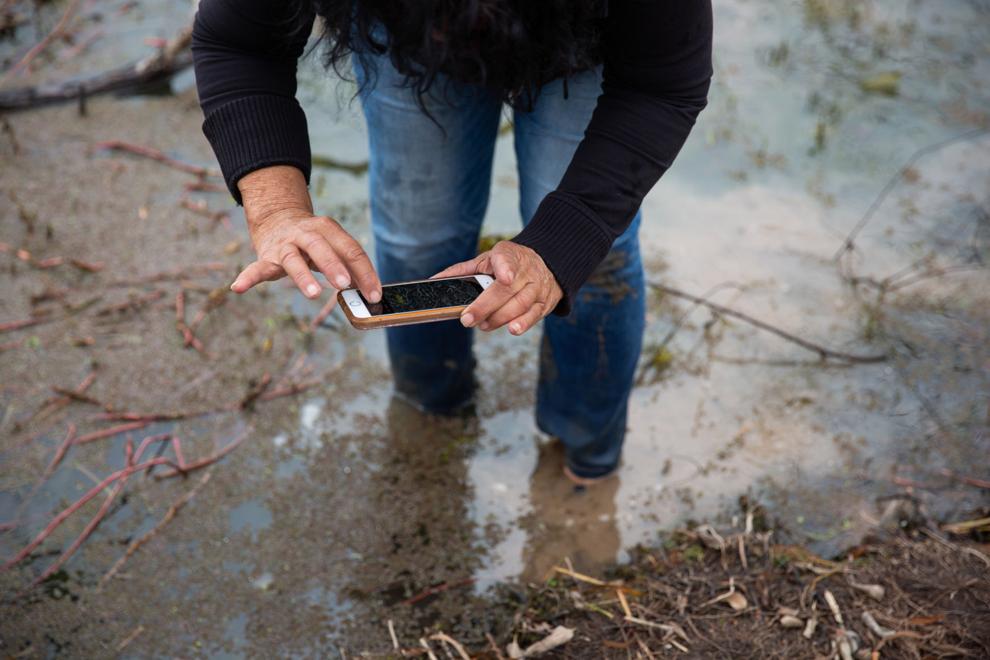 Best management practices, ranging from devices and systems to procedures and administrative polities, will be critical for Formosa to reach zero discharge standards, said McQueen, who helps clients with storm water discharge permits.
In order for a storm water program to be effective in the case of Formosa, the change will have to come from the top down, he said.
"It is almost like you have to have a change in company culture," he said. "You have to change the corporate culture and Formosa's culture has not been very environmentally friendly in the past, so it really kind of requires a fundamental change in the way they look at the environment."
Unprecedented opportunity
Tunnel sees citizens becoming upset with regulatory agencies the more they notice nurdles in their environment, he said.
In his ruling, Judge Hoyt said Formosa's continued violations and the Texas Commission on Environmental Quality's inability to bring the facility into compliance reflected the agency's ineffectiveness in issuing and enforcing storm water permits under the Clean Water Act.
"The fact that Formosa agreed to zero pellet discharge is huge because that goes beyond the typical Democratic state. Now you're in a Republican state where no body likes to be regulated but yet, now there is a standard of zero pellet discharge (for Formosa)," he said. "So it'll be interesting to see how the state takes this information and hopefully does something positive with it."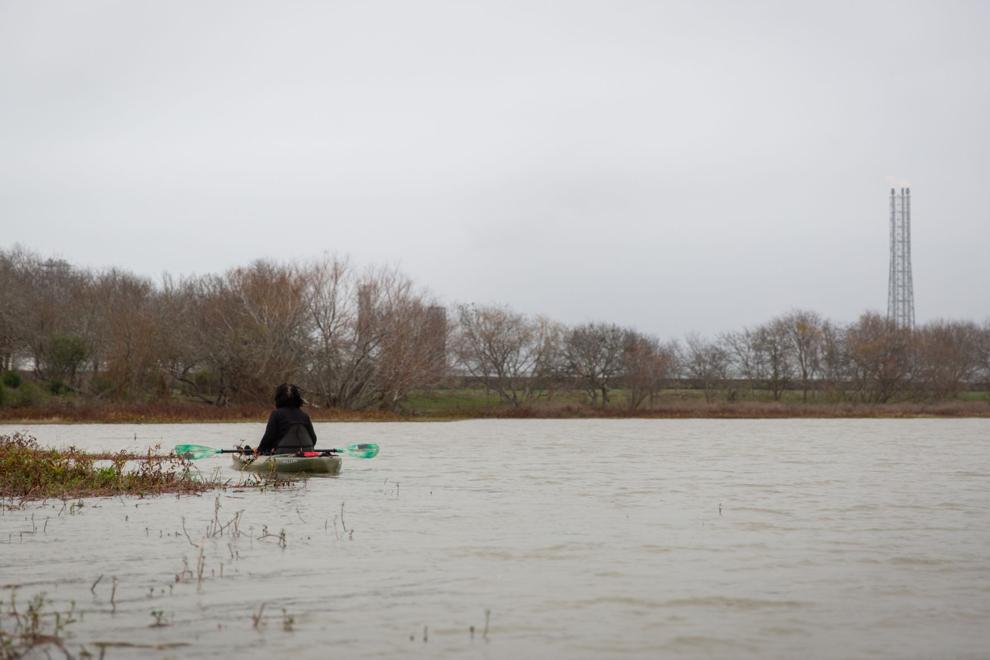 The state could, for example, start implementing zero-discharge standards for all plastic manufacturer permits, he said.
"If the state of Texas would actually adopt something like that, I think it could spread and have national significance," he said.
National news organizations and strangers from as far as the Newfoundlands, Scotland and Mexico reached out to the plaintiffs in the last few months asking how they managed to get Formosa to agree to zero-discharge standards, Wilson said.
"Everyone is watching and the pressure keeps building on them that they have to do it," said Bob Lindsey, one of the plaintiffs in the lawsuit. "Once it can be done, what is others' excuse for not doing it?"
The industry is also watching, McQueen said.
"When things like this happen in an industry, everybody in the industry takes notice," he said. "Now their reputation is handing out there and they need to show the industry and the environmental groups and the communities they operate in that they are going to change their ways."
The move toward sustainability and zero discharge is not new to the plastics industry.
California is currently the only state that has a law to specifically prevent nurdles from being discharged into waterways, but the American Chemistry Council has been trying to help operations achieve zero pellet, flake and powder discharge for more than 25 years through its Operation Clean Sweep program that offers a series of best practices and implementation tools to help companies contain those resources by avoiding accidental spills.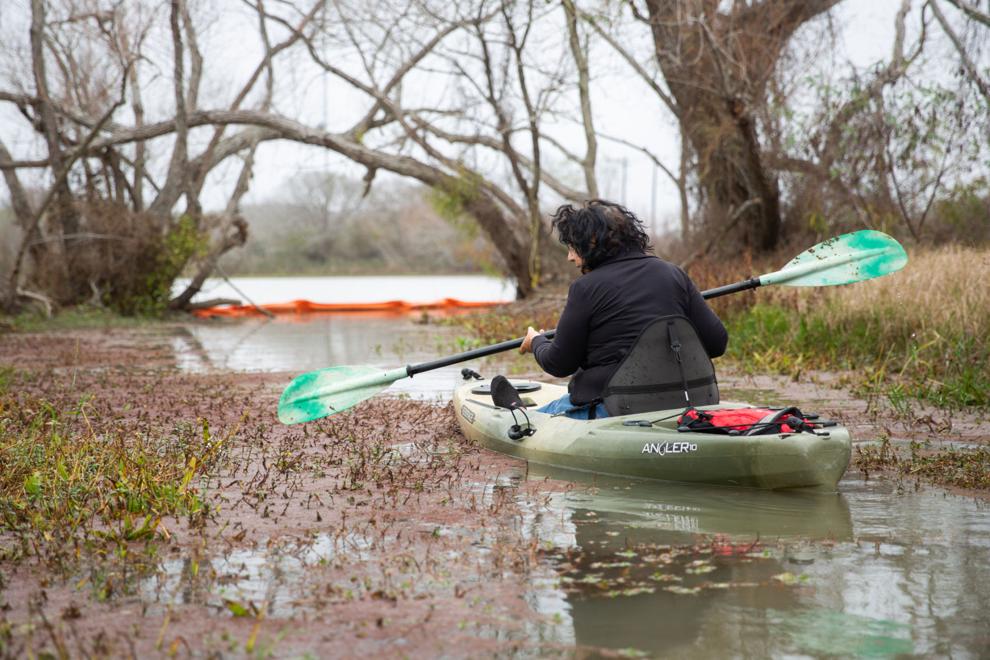 "Many plastics companies have adopted these practices, and we strongly encourage everyone in the plastics supply chain to work together to make these practices the standard throughout the industry," said Jennifer Killinger, senior director of sustainability and public outreach for the council.
Hours before a storm rolled in on Friday night Wilson sat comfortably in her kayak at Outfall 006 and talked about her love for the Texas Coast and the decades she has spent trying to protect the waterways she calls home.
Her hope for a future of no more plastic pellet discharges and no more fighting was palpable.
"I still cannot believe the judge actually heard us and that is why that agreement is so detailed," she said. "We wanted to take into account every single thing because we do not want to come back in five years and have to redo and fight this all over again."
This story was updated Jan. 15, 2020 to correct the spelling of Jace Tunnell's last name.