Greenhouse gases emitted by Crossroads facilities increased in 2018 after four years of consecutive decreases.
Industry data suggests emissions went up as U.S. oil and gas production surged, which has boosted plastics production, oil refining and natural gas liquefaction.
U.S. crude oil production increased by 17% in 2018, setting a new record of almost 11 million barrels per day, according to the U.S. Energy Information Administration. Natural gas production also increased by 12% to 28.5 billion cubic feet per day, setting a record high for the second year in a row.
Facilities that emit at least 25,000 metric tons of greenhouse gases like carbon dioxide, methane and nitrous oxide are required to annually report those amounts to the Environmental Protection Agency.
In 2018, 24 facilities in Victoria, Calhoun, Goliad, DeWitt, Refugio, Jackson and Lavaca counties reported emissions to the federal agency – 62.5% of which released more of the heat-trapping and planet-warming gases than in the year prior.
"It's a trend we're seeing across Texas," said Luke Metzger, executive director of Environment Texas. "While emissions nationally have come down, Texas is on the rise ... this is bad news for our environment and health."
These gases trap energy from the sun and create a natural phenomenon known as the greenhouse gas effect, which is the Earth's way of preserving heat.
The planet would be too cold for life to exist without the effect, but as these gases increase in concentration because of human activities, the Earth becomes warmer than usual and rising temperatures cause problems for humans, plants and animals.
Emissions reported by Crossroads facilities increased by 7.4% from 2017 to 2018, according to the EPA. Texas facilities emitted more than any other state last year, about 390 million metric tons.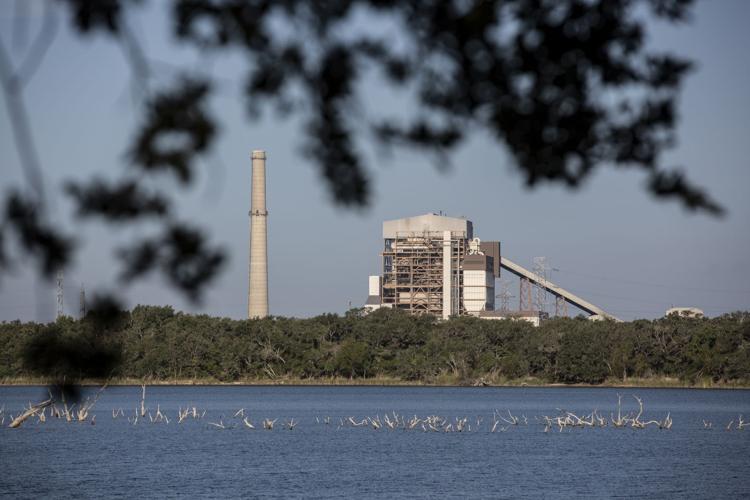 The increase is not surprising, said Neil Carman, the clean air director of the Sierra Club's Lone Star Chapter.
"There is such an oil and gas boom in Texas right now and there is a huge demand for plastics and fossil fuel products," he said. "I wouldn't be surprised to see these emissions continue to go up."
The biggest local emitter, yet again, is the Coleto Creek Power Plant in Goliad County with 3,945,030 million metric tons of reported emissions followed by the Formosa Plastics petrochemical plant in Point Comfort, which emitted 3,738,177 million metric tons last year.
The Coleto Creek plant's emissions decreased by less than 1% from 2017 to 2018.
Power plant emissions have decreased on the local, state and national level in recent years because of a declining coal industry, increasing use of renewable energy sources and more efficient natural gas combined-cycle generators, according the the EPA's Inventory of U.S. Greenhouse Gas Emissions and Sinks: 1990-2016.
A small increase was recorded in 2018 for power plant emissions, which the U.S. Department of Energy primarily attributed to economic growth and a hotter than usual summer that resulted in more electricity use.
Formosa's petrochemical plant increased its emissions by about 8% from 2017 to 2018.
Steve Marwitz, a spokesman for Formosa Plastics Corp., said the facility had an increase because its overall run time went up.
Formosa's emissions are likely to continue rising because of its $5 billion expansion.
Six local facilities more than doubled their emissions from 2017 to 2018.
The Victoria Power Station owned by Rockland Capital increased emissions by 85.9%. The Houston-based company did not respond to requests for comment.
The Pet Coke/Coal Fired Energy Generating Facility increased greenhouse gas emissions from 2017-2018 by 82.7% while the Point Comfort Gas Plant had a 59.4% increase. Both are owned by Formosa Plastic Corps.
Emissions increased at the Pet Coke/Coal Fired Energy Generating Facility because one of its two unit boilers was not in operation for the majority of 2017, said Steve Marwitz, a spokesman for Formosa Plastics Corp.
"It was brought back online in January 2018, and the increase in natural gas usage resulted in an increase," he said.
As for the Point Comfort Gas Plant, Marwitz said the volume of bulk natural gas liquid supplied downstream increased from the previous year because the cryogenic portion of the plant came back online after it was shut down during portions of 2017 and 2018 to balance supply and demand. That volume increase resulted in more emissions, he said.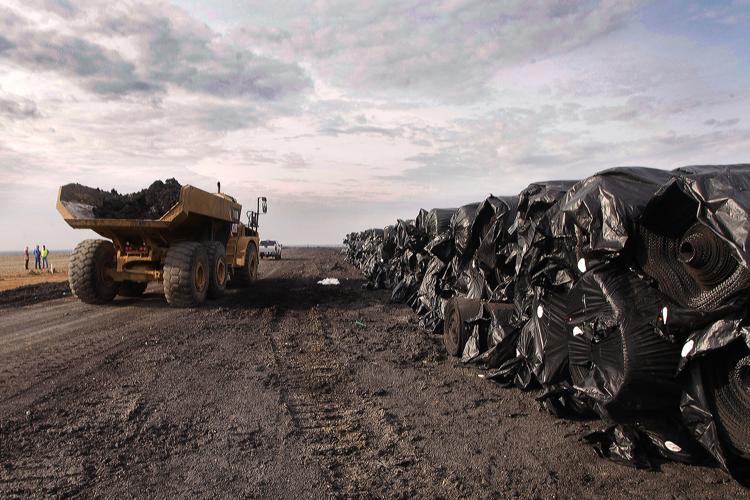 Only three facilities in the Crossroads decreased greenhouse gas emissions by more than 10% from 2017 to 2018. Those facilities are Seadrift Coke in Calhoun County, which had a 46.1% decrease, the Tennessee Gas Pipeline Station 9 in Victoria that had a 47.5% decrease and the City of Victoria Landfill, which had a 26.14% decrease.
Darryl Lesak, director of the city of Victoria's environmental service department, said he expects the landfill's emissions to continue dropping.
"When you first put trash in the ground, you have more of a reaction so it is more vigorous on putting out gas," he said. "As things deteriorate, that level starts to come down naturally but then when you put a cap on it and then you start actively sucking the gas out rather than letting it dissipate on its own, you're able to control the gas better."
The city started a gas plant a few years ago, which sucks the gas out of the landfill and turns it into methane that is sold to Ineos.
Seadrift Coke's decrease in emissions was purely because the facility stopped reporting as a petroleum refinery, said plant manager Bruce Gertner.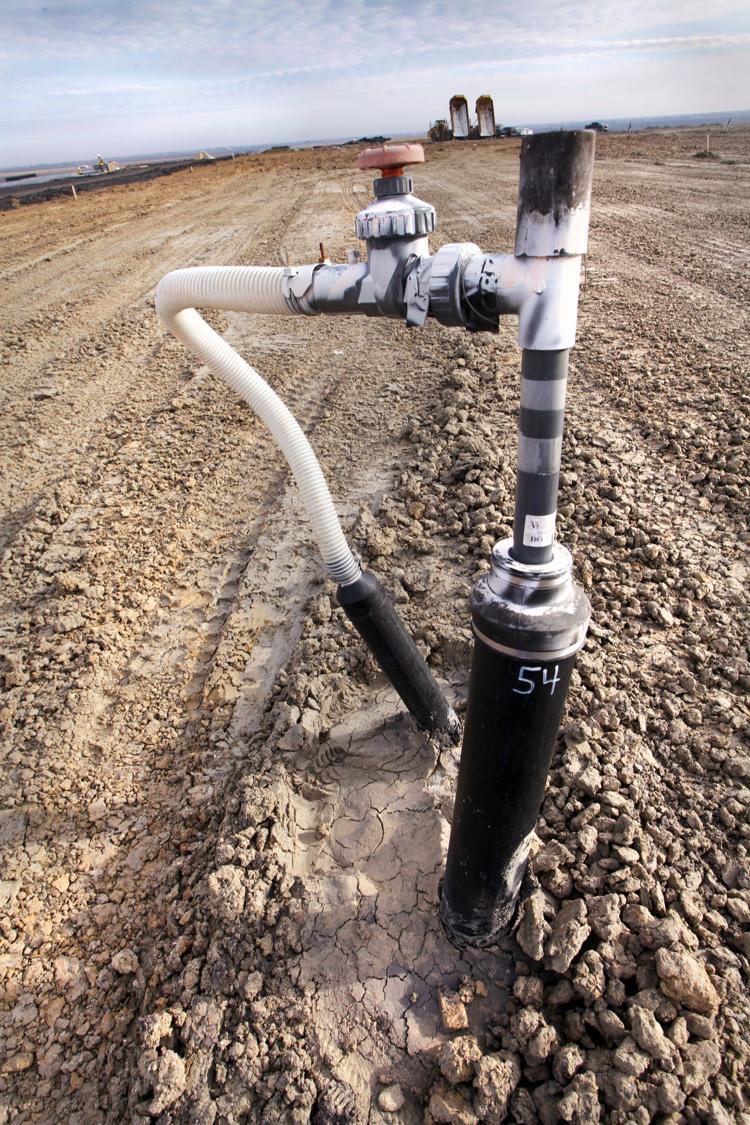 The facility uses decant oil to make needle coke and not crude oil, he said. The refinery classification made the facility have to report under Subpart Y, which is reserved for petroleum refineries and entails certain assumed numbers that are based on factors like equipment.
"These extra emissions that had been reported were because of equipment that we're not running because we're not a refinery, Gertner said.
The Energy Information Administration expects energy-related emissions to decrease nationally by 1.7% in 2019 as a result of lower forecast energy consumption and a changing energy profile.
"The forecast share of electricity generated from natural gas and renewables will increase, and the share generated from coal, which is a more carbon-intensive energy source, will decrease," the department said.
But is that 1.7% decrease enough?
"The fact is that emissions have risen. They're predicting or promising that they are going to go down, which we do not know," said Jim Klein, vice chair of the Sierra Club's Coastal Bend chapter. "If it does go down by that much in a year, I am really not sure how that would be all that significant."
Those who live along the coast should be particularly worried about greenhouse gas emissions because global warming is causing sea levels to rise, he said.
"Right along the coast line, we are already seeing changes in the environment and weather patterns in the 21st century and I fear that if we don't change our path, it is only going to get worse," he said. "Because we're at ground zero here, a lot of these sources of emissions are right among us, so we also need to be looking at the health consequences.
"If your environment is not healthy, chances are very good that your human population is not healthy either."