The state fined the Placedo water district $1,544 Wednesday for failing to collect samples to test for lead and copper, comply with additional sampling requirements and deliver a Consumer Confidence Report to customers.
The district received the violations in reference before community members voted in three new board members in May 2018 who hoped to correct the water system's muddy past.
During the election, current president Adrienne Hernandez and vice president Dana Wright said they were running to fix the community's longstanding water issues.
"The majority of this (penalty) relates to the old issues before we got here," Wright said Wednesday.
The district failed to collect lead and copper samples at 20 sites, as required, have them analyzed and report the results to the state for three monitoring periods Jan. 1, 2017– June 20, 2018, according to TCEQ records.
In addition, the district failed to notify the public of its failure to collect the samples from the
Jan. 1, 2017–June 30, 2017 monitoring period.
The fine may have been for lack of sampling in 2017 and 2018, but the state's Drinking Water Watch database shows that samples for lead and copper have not been collected since 2015.
Not properly testing for lead and copper is considered to pose a potential major harm risk to environmental, property and human health because customers could be exposed to undetected contaminants exceeding that are considered safe, according to TCEQ.
Lead and copper primarily enter drinking water through plumbing materials, according to the Environmental Protection Agency. The metals can cause health problems ranging from stomach distress to brain damage.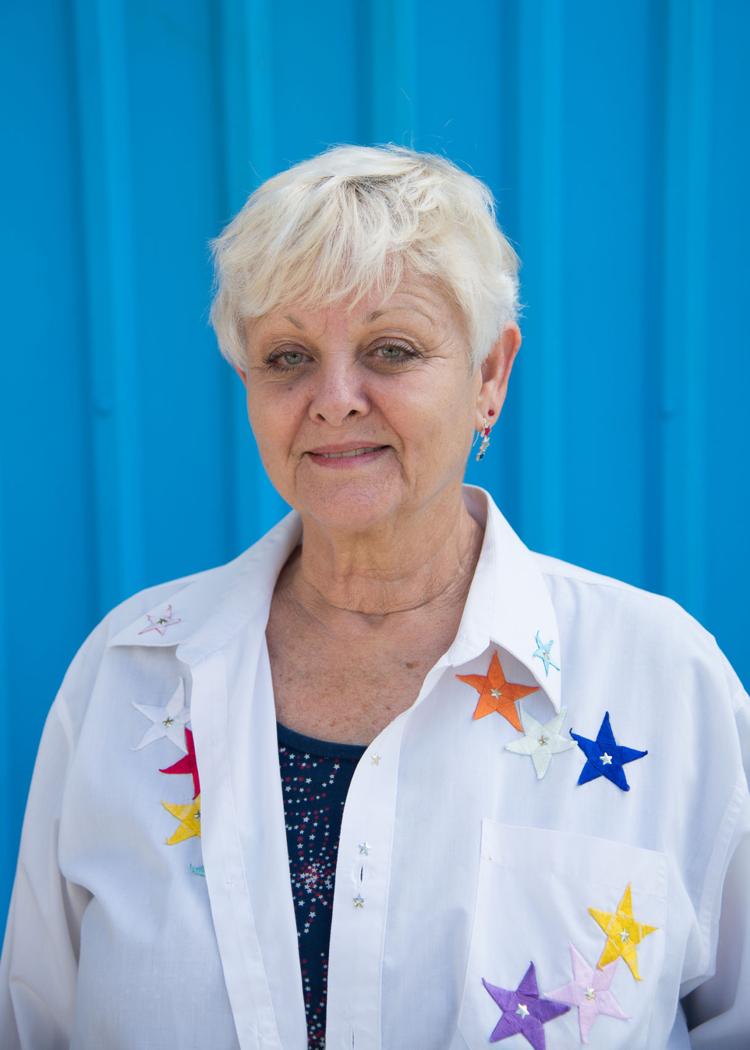 Wright said she cannot speak to why the previous management did not collect samples to test for lead and copper, but they were not collected during 2019 monitoring periods because sample sites had not been approved by the state, she said.
"When we came on board we had a list (of sample sites) and were told that they were going to be done but at that point in time the person handling that didn't do that and also didn't tell us about it," she said. "When we got the new operator on board he said, 'There is no place to collect these samples on particular sites.'"
Wright said the district hired a new operator from Point Comfort in September who got sampling sites for lead and copper approved by the state last Friday.
Site approval could not be confirmed with TCEQ by late Wednesday.
"We've got the bottles and what we need, and we will be collecting them and bring that up to date, just like most of the other stuff we've been having to bring up to date," Wright said.
In addition to helping get the district on track with samples, the district's new operator has helped update reports, install new equipment and make repairs, she said.
"Since we got somebody who knew what to do and how to do it, things have been improving steadily," she said. "We've almost done more in two years than what it took them almost seven years not to do."
The fines assessed were also for not sending customers a Consumer Confidence Report in 2016, which are required to be delivered annually by July 1.
The reports are intended to improve public health by providing customers with an easily digestible understanding of their water quality that empowers them to make educated decisions regarding any potential health risks.
In 2018, about 8% of the 4,650 community water systems required to issue a report to customers received violations for failing to meet requirements, said Brian McGovern, a spokesman for TCEQ.
The water district was found in violation in 2019, for failing to send a Consumer Confidence Report to customers before the July 1 deadline. The last report sent was delivered about four months late, on Nov. 5, 2019 for the 2018 calendar year, McGovern said.
141 alleged violations since 2006
Placedo's water district has received 141 violations from the state since 2006, according to TCEQ's Drinking Water Watch database.
Of those violations, 45 or 31.9% were for arsenic contamination, while about 21.3% were for public notice violations, 17.7% for chlorine-related violations, 15.6% for coliform-related violations, about 10% for lead and copper rule-related violations and 3.5% for violations related to Consumer Confidence Reports.
The only violations that the district has not completed actions to correct are those regarding arsenic contamination and lead and copper sampling, according to TCEQ.
Wright said the district is back on track to return to compliance with lead and copper sampling requirements and is working to fix elevated arsenic levels that have been detected in the community's water since 2003, around the time Texas and the federal government adopted more stringent rules on how much of the cancer-causing toxin can contaminate drinking water.
When TCEQ conducted a investigation at the site last September, an arsenic filtration system was under construction for the system's second well, according to a complaint notice the state sent the district. That well has been out of operation for several years because of poor water quality.
"Our second well will be hopefully commingled with the first soon, when we get the arsenic system up and running," Wright said Wednesday. "That would be wonderful for the residents of Placedo."