PORT ALTO—At her home on the south side of Port Alto, Linda Busby has a manila folder of newspaper notices and records about a proposed RV park that has sparked a lot of concern in the rural, bayfront community.
The retired hotshot driver has lived on waterfront property in Port Alto for 20 years, one house down from where treated wastewater will flow into Carancahua Bay from a discharge route for the proposed Four Palms RV Park.
The park has yet to be built on about a 40-acre tract of brushland at 3560 County Road 305. But owner and developer Joe Williams, of Austin-based JW Development, recently secured a permit from the Texas Commission on Environmental Quality for a wastewater treatment plant that will service the park's 250 slots.
The permit allows the facility to discharge up to 32,000 gallons of treated wastewater per day from an amenity lake at the park into a roadside ditch on County Road 305, then to a roadside ditch on County Road 314 before entering Carancahua Bay.
"Your roads, the animals, the water — everything will be disturbed with that many people in one place," said Busby, who filed a complaint with TCEQ about the permit.
The permit was approved after several community members filed complaints, including one who is asking TCEQ to grant a rehearing after the agency denied her initial hearing request.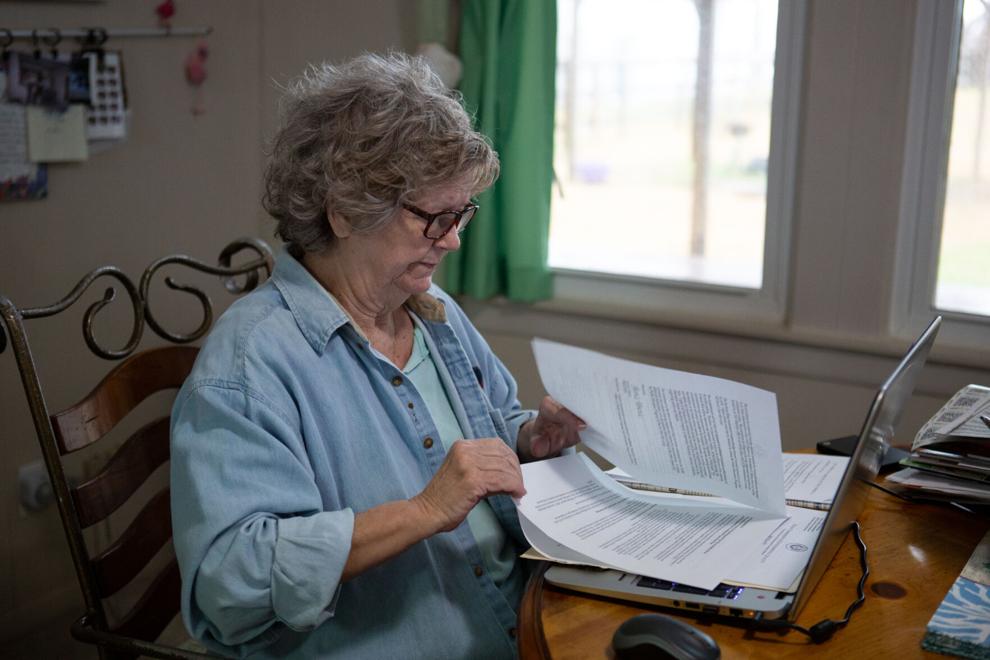 In a statement, developer Joe Williams said the treatment facility and discharge plans are the best options for the park and surrounding area.
"These package plants are expensive, and are state mandated to be tested regularly and maintained to a very high standard," he said. "The water that we emit was being routed into a 6.5 acre aerated ponding system on our site for further evaporation and filtration and frankly is cleaner than what you'd find in a typical roadside ditch after a thunderstorm."
But residents said they are concerned about the stress traffic from the park will put on county roads and wildlife, and about how the development's discharging plans will affect county ditches and the bay.
"Once those ponds fill up down there, you're gonna have discharge into these ditches every day … and as you can see, there is not much ditch here," said Precinct 3 County Commissioner Joel Behrens, who also filed a complaint. "Any discharge at all is going to keep this thing wet enough that it is going to be hard to maintain."
Behrens said the water will be a breeding ground for mosquitoes and a field day for hogs, which will add to maintenance.
But residents' main concern is that the treated wastewater could cause environmental harm to a bay that is already flagged by the state for impaired water quality.
Weide Cutshall, whose family has been in Port Alto for generations, is among them. She owns a house on the south side of Port Alto, as does her mother who is a full-time resident.
Cutshall's late aunt, Anita Koop, also left several acres of land directly across the road from the proposed RV park in an estate for her and her four sisters. The discharge route runs alongside the estate.
"People need to try to think about how they can handle their own wastewater without impacting their neighbors and the environment as a whole," Cutshall said. "I think there are ways to handle the wastewater other than dumping it into the bay."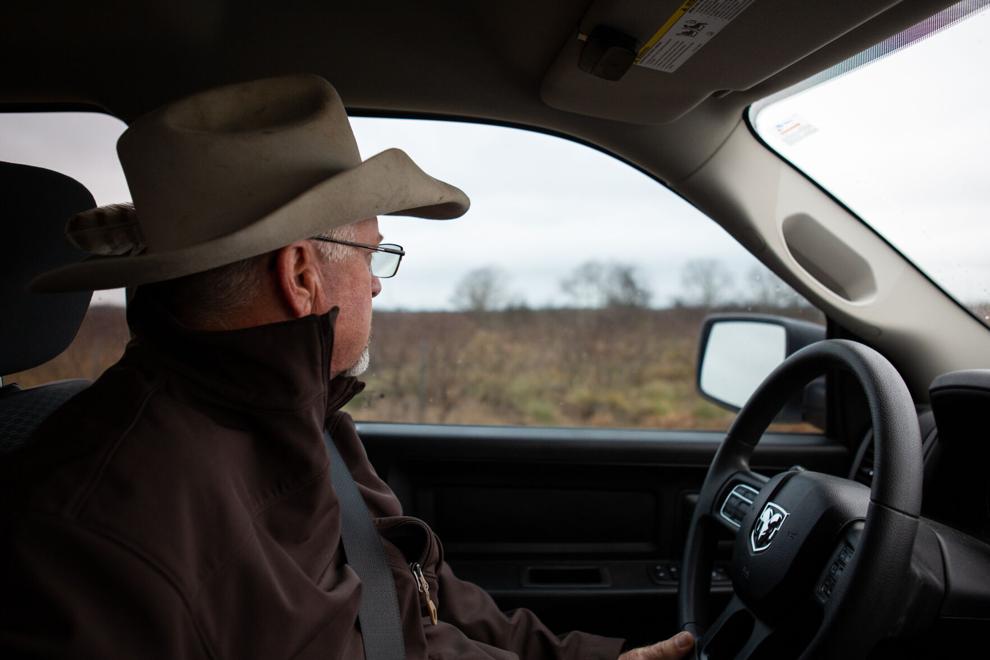 Bacteria in the bay
Most treated wastewater in the U.S. is released into local waterways where it's used again for many purposes, such as supplying drinking water supply, irrigating crops and sustaining aquatic life, according to the Environmental Protection Agency.
Several treatment facilities already discharge treated wastewater or effluent water into Carancahua Bay, including those of the Tri County Point Property Owners Association, La Ward and Sunilandings, state records show.
Four Palms RV Park also isn't the only mobile home park in the area planning to discharge treated wastewater into the bay.
The park is requesting permission to discharge up to 20,000 gallons of treated wastewater per day that would flow from a treatment facility to a man-made ditch and then into Carancahua Bay, according to TCEQ records.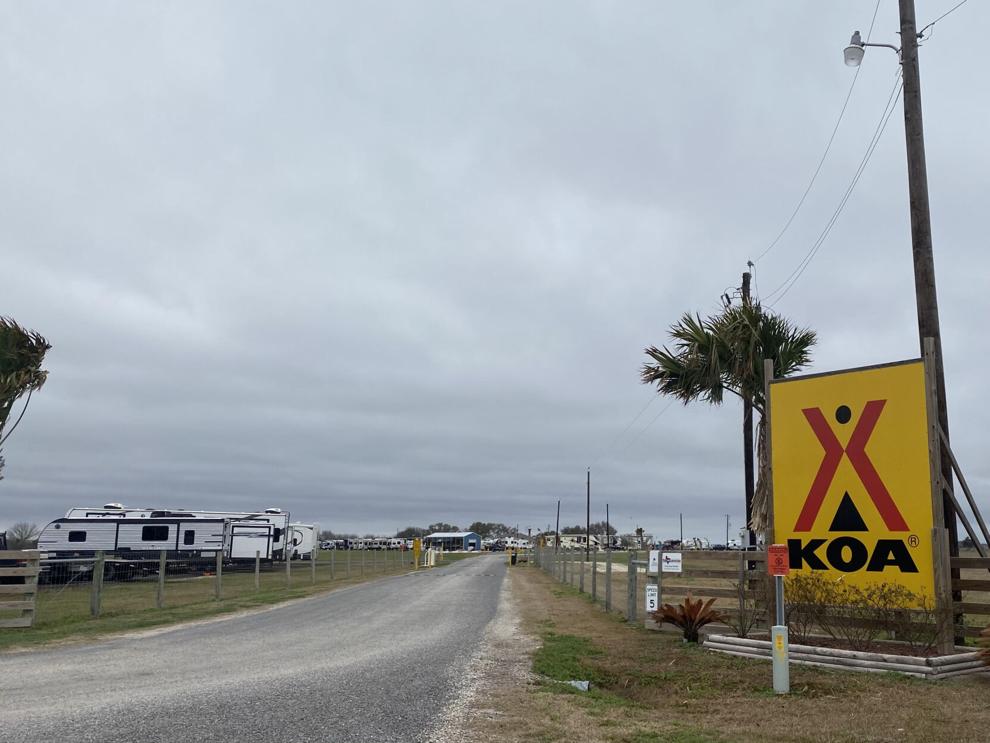 The state agency is still preparing the initial draft permit, but the permit application already led community members to file 27 requests for hearings, 23 written comments or complaints, 16 requests for public meetings and two requests for a reconsideration or rehearing, TCEQ records show.
There are other ways to reuse water instead of discharging into the bay, but those technologies are not cost effective without a need for water, said Anish Jantrania, an agriculture engineer who is an assistant professor and extension specialist in water infrastructure with the Texas A&M AgriLife Extension.
"Reusing typically becomes attractive and cost-effective when you need water for irrigation or water for flushing toilets," he said.
In the case of the Four Palms RV Park, Williams said the soil type and water volume required would not enable a spray irrigation septic system.
"Beyond that, my concern with spray systems is that you cannot eliminate the 'smell' often associated with outdoor spraying," he said.
High concentrations of fecal indicator bacteria, including more than 3.5 times the mean standard for Enterococcus, have plagued the upper half of Carancahua Bay since 2006, according to a report from TCEQ.
These bacteria can pose a health risk to people who swim or wade in the water and affect aquatic life in the watershed.
One of the issues with addressing fecal indicator bacteria is that they stem from numerous sources, said Michael Schramm, a research specialist for the Texas Water Resources Institute who wrote the Carancahua Bay Watershed Protection Plan.
In the plan, researchers concluded that a bacteria load reduction of about 86% annually is needed in the bay to meet water quality standards for recreation. Because there is no single source causing the impairments, researchers identified several sources that are likely contributing to bacteria and nutrient loads in the watershed.
Unregulated sources, including livestock, wildlife, agricultural activities, failing septic systems and pets are the most likely culprits, according to the protection plan, which includes management measures for those sources in an effort to improve the impaired water.
Wastewater treatment facilities can also contribute to the bacteria load, though the facilities' impact largely hangs on operators' compliance with TCEQ standards.
"That is highly dependent upon wastewater operators," Schramm said. "But the assumption is that a good amount of the impairments (in the bay) are unregulated, nonpoint sources."
TCEQ is required to set a maximum daily load limit on E. coli for facilities discharging into the bay that account for the bay's impairments. If the operators of the proposed RV park's wastewater treatment facility fully comply with its TCEQ permit, the discharged wastewater should not add to the bacterial impairment, according to TCEQ.
"Ultimately, it is a wastewater treatment plant, but it has to be operating properly. TCEQ issuing the permit is the starting point," Jantrania said. "It is safe as long as it meets those standards. It should not smell. It should look clear like rainwater and have some nutrients."
The risk of noncompliance is what worries Behrens, the commissioner.
"Once it is treated, it should be good, you know. It shouldn't have any bad health effects, but that all relies on somebody making sure they're doing their job at the treatment facility," he said.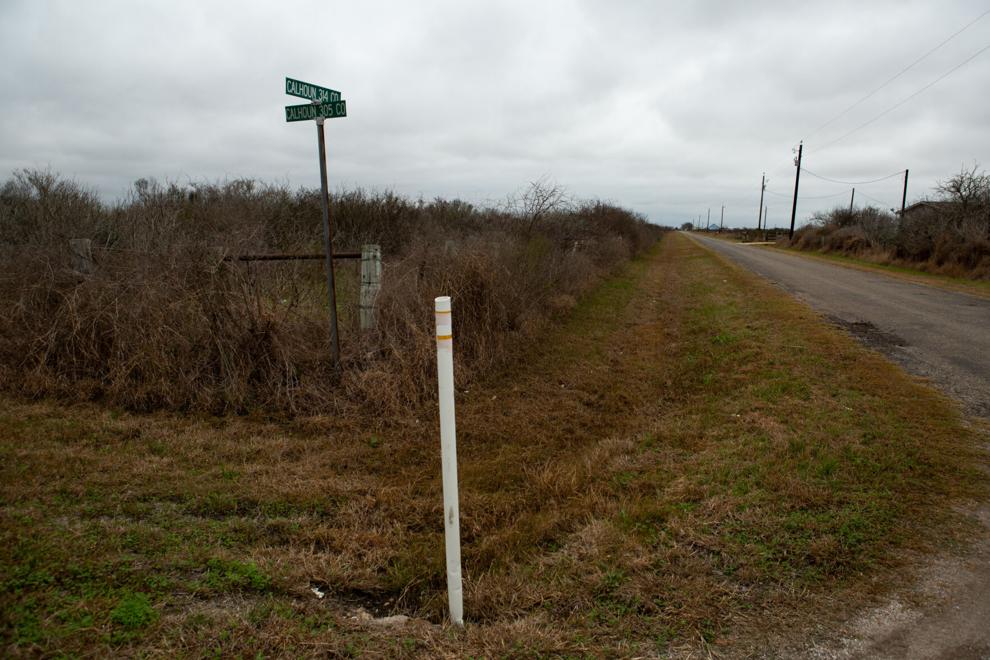 No zoning
Port Alto is an unincorporated community with no zoning laws, which means there are no restrictions on how the land can be used as long as the use is legal.
The county does have to approve plats, which is its way of ensuring property owners meet all of its regulations for development.
"We can't deny them unless their qualifications don't meet certain things," County Judge Richard Meyer said about the process. "We approve their plat as far as drainage compliance, access to driveways for emergency vehicles and things like that."
Up until the last few decades, the Port Alto/Olivia area was almost entirely composed of retirement homes, vacation homes and ranchland. Upon an influx of RV parks, a rocky relationship developed between longtime property owners and the new neighbors, Behrens said.
The growth in RV parks in the area and throughout Calhoun County was, in many ways, inevitable. The parks help fill a wide gap in affordable housing, Meyer said.
"Probably the biggest part of the RV parks are mainly construction workers," he said. "They're basically migrant workers, and they go from one job to the other. Once they get a job, they got to have a place to stay; they can't spend all their time looking for a house, and these RV parks play a major role in that."
Calhoun County is home to some of the region's largest employers, including Formosa Plastics, Dow Chemical and Seadrift Coke. But many of the plants' employees live outside the county and commute in for work because there is not been enough affordable housing to meet demand, Meyer said.
"As long as we've had the industrial plants come in, housing has been a problem, and now with more plants wanting to come in and this Max Midstream moving in, I mean affordable housing is a major issue in Calhoun County. There is no doubt about that," Meyer said.
Williams, the developer, said he plans to offer both temporary housing and recreational use at the park.
"The energy industrial complex along the Gulf Coast has always had a need for temporary housing, and it is our intention to help with that," he said. "And the recreational user has been a staple in the coastal economy for years and the RV platform works well for many of them. We are shocked at the number of young people now buying RVs."
Phylis Johnson, a Port Alto resident who lives about 2 miles from the proposed RV park, said she is keenly aware of the need for affordable housing. She just wishes the RV park, and any other developments that come into the community, would find ways to reuse or dispose of the effluent water that don't involve the bay, she said.
"I don't mind the new people coming to the area and the gentleman that is developing it. It is his property, and he should have the right to develop it how he wants to," she said. "I just think the discharge of the water should be a better system."
Johnson filed a request for a rehearing on the permit with TCEQ after her initial hearing request was denied on the grounds that she did not qualify as an affected person because her property is not adjacent to the proposed treatment facility nor its discharge route.
She disagrees with TCEQ's definition of an affected person. Johnson said she regularly uses the bay and uses the roads along the discharge route and that she hopes TCEQ will grant her rehearing request.
"I'm hoping that they will come out and listen to us, but it wouldn't surprise me if they don't," she said.
Editor's note: In the interest of transparency, environmental and investigative reporter Kali Venable's family owns a home on the north side of Port Alto.