The state found Union Carbide Corporation's Seadrift facility in violation of its discharge permits for letting plastic pellets and other solids seep into the Victoria Barge Canal.
A subsidiary of Dow Chemical Company, the chemical plant is the second facility in Calhoun County to be investigated for discharging plastic pellets.
The Texas Commission on Law Enforcement conducted an investigation into the matter after Jace Tunnell, founder of the Nurdle Patrol, filed a complaint alleging that the facility discharged plastic pellets into the canal last fall.
He discovered plastic discharges at the facility at the end of October.
"It was raining and I had meant to sample there before, but I had never sampled there and wanted to see if there was access," he said. "I went under the bridge and slid down the slope to get to the outfalls down there and sure enough I looked down and there were just pellets coming by ... they were just flowing down."
Before Tunnell approached TCEQ a state investigator observed plastic pellets discharging through Outfall 002 during a compliance investigation in August and accumulating against a screen in the onsite canal, where Outfalls 001 and 002 commingle before discharging into the Victoria Barge Canal, state records show.
Miguel Salazar, an environmental specialist with Dow, told the state that a screen to catch solids that is cleaned twice daily had been installed at Outfall 002 in September to prevent the discharge of floating solids, but pellets were discharged during rainfall events in October.
UCC Seadrift is now being referred to TCEQ's enforcement division for formal enforcement action because the violation was not resolved within the established compliance period and corrective action will take longer than 6 months, according to state records.
"The site has since made improvements to further develop its screening system to accommodate exceptionally large amounts of rainfall, and it is continuing to study and implement additional technologies," said Ashley E. Mendoza, a spokeswoman with Dow Chemical Company.
Mendoz said Seadrift's site leadership has developed a long-term plan to ensure zero pellet discharge and is committed to the standards of Operation Clean Sweep, a voluntary program designed to prevent resin pellet, flake and powder loss.
Tunnell has filed complaints with the state on multiple facilities when he is able to determine where pellets are coming from. The goal, he said, is to make a case to change legislation so there is zero pellet discharge standards in all storm water permits issued by state agencies.
"This just strengthens the case to show that this isn't a legacy issue, but something that is happening all the time," he said. "If there is no record of there being a problem then it is not a problem."
After spending years monitoring the Formosa Plastics facility in Point Comfort for discharges ahead of a Clean Water Act suit that settled in December, environmental activist Diane Wilson and other San Antonio Estuary Waterkeeper members are now finding time to broaden monitoring to facilities including UCC Seadrift.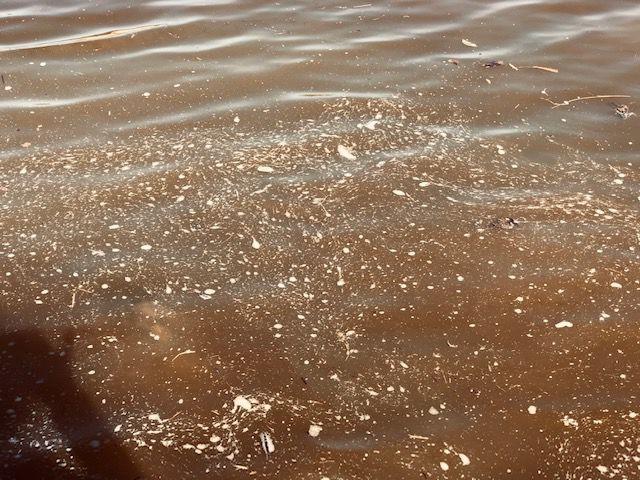 On Friday Wilson photographed discharges floating in the Victoria Barge Canal at SH 35 and along its bank. She filed a second complaint with TCEQ.
"Dow is definitely on the list and they are on our radar and we will be checking them and if we find pellets, we will report them," she said. "Formosa has requested zero discharge, they made that agreement with us, so we expect the same from Dow right there in Seadrift."
On Tuesday Formosa formally asked TCEQ to make major amendments to its already approved discharge permits as part of the corporation's settlement with the San Antonio Bay Estuary Waterkeeper, which went into effect last week. Those amendments included zero discharge of plastics and tighter limits on waste stream discharges.
"TCEQ has to modify Formosa's permit for these terms to become effective, but normally, the agency will comply with requests from industry that improve water quality," said Amy Johnson, an attorney with Texas Riogrande Legal Aid who represented Wilson and other plaintiffs.
TCEQ's target processing time for a major amendment to a permit is 330 days, said Marty Otero, a spokeswoman with the state agency.
Meanwhile, the momentum for more stricter plastic discharge standards is building nationwide.
In December the American Chemistry Council and the Plastics Industry Association unveiled changes to strengthen the industry's voluntary Operation Clean Sweep program that they co-administer.
The changes require participating companies to report "unrecovered releases" greater than 0.5 liters or 0.5 kilograms, but critics say that is not enough.
"I think it is really important that we acknowledge voluntary steps as a step in the right direction, but without federal zero discharge enforcement standards what we are going to see is just rampant plastic pollution throughout the Gulf and in other areas," said Julie Teel Simmonds, an attorney with the Center for Biological Diversity.
"We're not saying that one pellet coming out of an outfall is going to shut a facility down, but lets set a standard that nobody can argue about and that agencies and courts can clearly enforce," she said.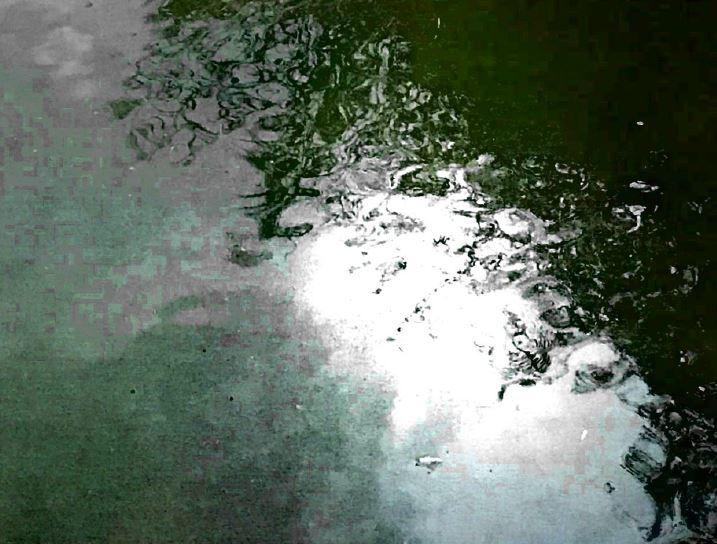 Simmonds said she thinks it is a matter of time before zero discharge standards become a reality, but unlikely under the Trump Administration.
Until then, the burden is falling on communities to fight pollution, she said.
"You aren't going to have a Diane Wilson in every waterway next to these plastic producing facilities," she said. "Imagine if we requested citizens spend four years collecting pellets and going to trial ... what we really need is to take the burden off the communities and the water ways.
"We can't expect these people to do the job that facilities and agencies need to be doing."